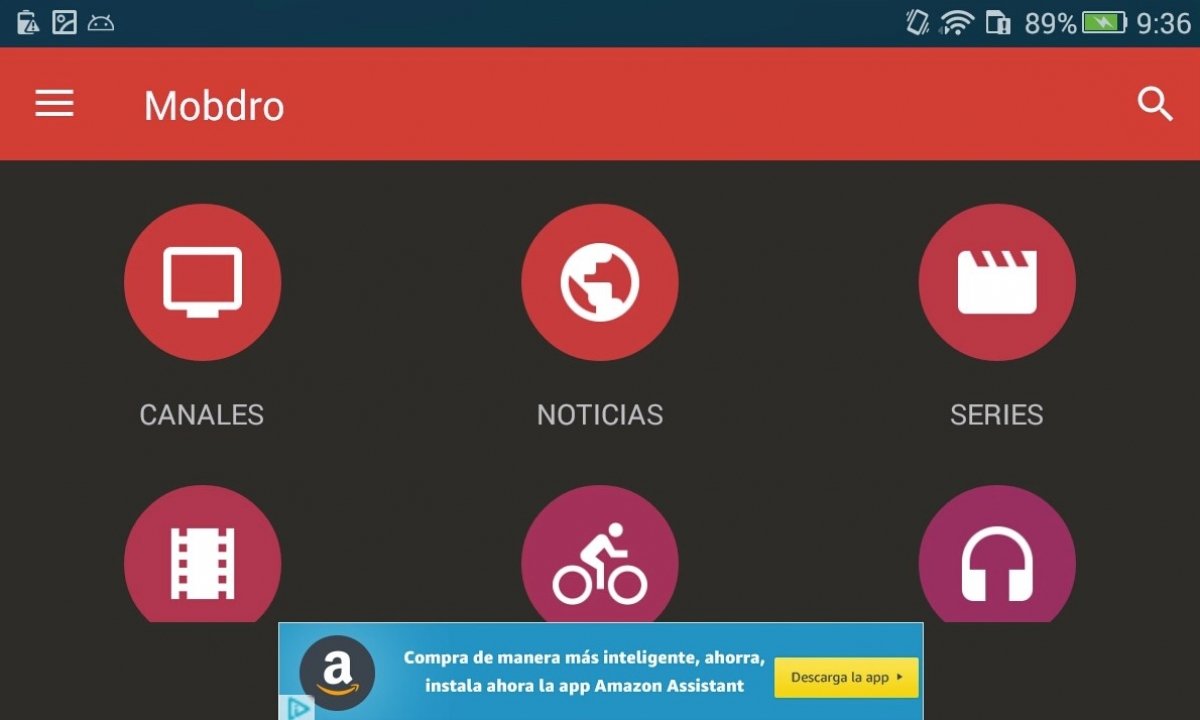 Once you've installed Mobdro, it's now time to learn how to use it which is very easy as you'll soon find out. You just need to be aware of some basic aspects that we'll explain to you right now:
Discover videos: discovering contents to be played in the app can be carried out from the categories section that you'll find on the application's main screen. Here you'll find different video sections: thematic channels, news, series, movies, sports, music, pets, gaming… just access any of them to be able to watch the channels that are being broadcast which can be ordinary TV channels or cameras that broadcast live over the Internet.
Share contents: if you really like a video that you're watching, you can share it with other users from the Share button that you'll find in the menu available in the upper right-hand corner of the screen.
Bookmark favorites: if you've found a channel you like, the best thing you can do is to bookmark it as a Favorite. Thus, each time you open the app, you won't have to waste any time searching for it.
Capture videos: although we're talking about streaming broadcasts similar to TV channels, you can record the contents to download them and then watch them offline as many times as you want.
If you think about it, there's really not much difference compared to watching television. In other words, you've got a wide range of channels that you can tune into depending on what you fancy watching or your interests. The other thing is that you won't be able to see the program schedule without the app so if you want to know what's on, you'll have to search on the Internet.