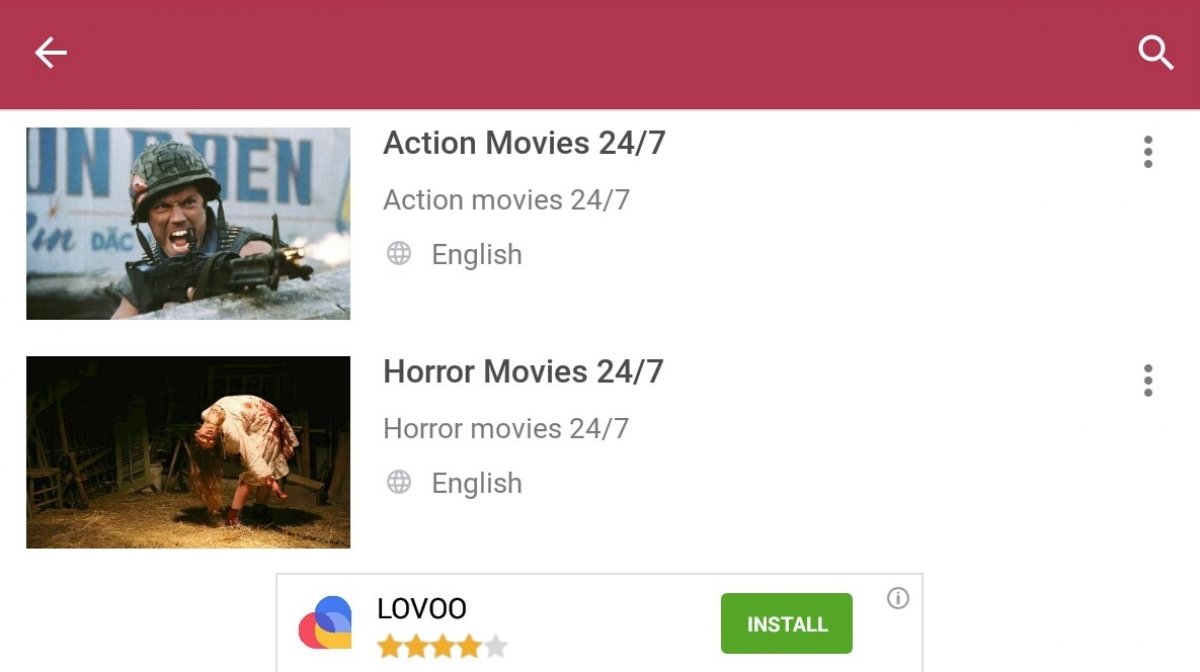 To be able to watch movies and series with Mobdro, you only have to complete the following instructions:
Step 1: open the application and choose Movies to access the different films available or Shows to take a look at the offer of TV series.
Step 2: browse through the list of streams to find exactly what you fancy watching.
Step 3: now simply click on any one of your choice to play it.
In the case of TV series, we can a more customize choice of the contents we want to watch. However, once we choose the series in question, we won't be able to choose a certain episode and will have to put up with the one that's currently playing as the playback in non-stop and the user cannot view on-demand contents.
Something similar happens with the movies and in this case we have even less decision power as the different channels that air movies are organized by genre and not by title. In other words, if we decide to watch an action movie we might be lucky enough to get a glimpse of Terminator 2 or end up with something of the likes of Alien vs Predator.
Another option to watch movies on Mobdro could well be to access any of the channels that are exclusively dedicated to movies. In this case, we'd only to get hold of the schedule to know what's on air and when.
Although we can watch movies and series just like on TV, this is probably not the best app to enjoy contents on demand.