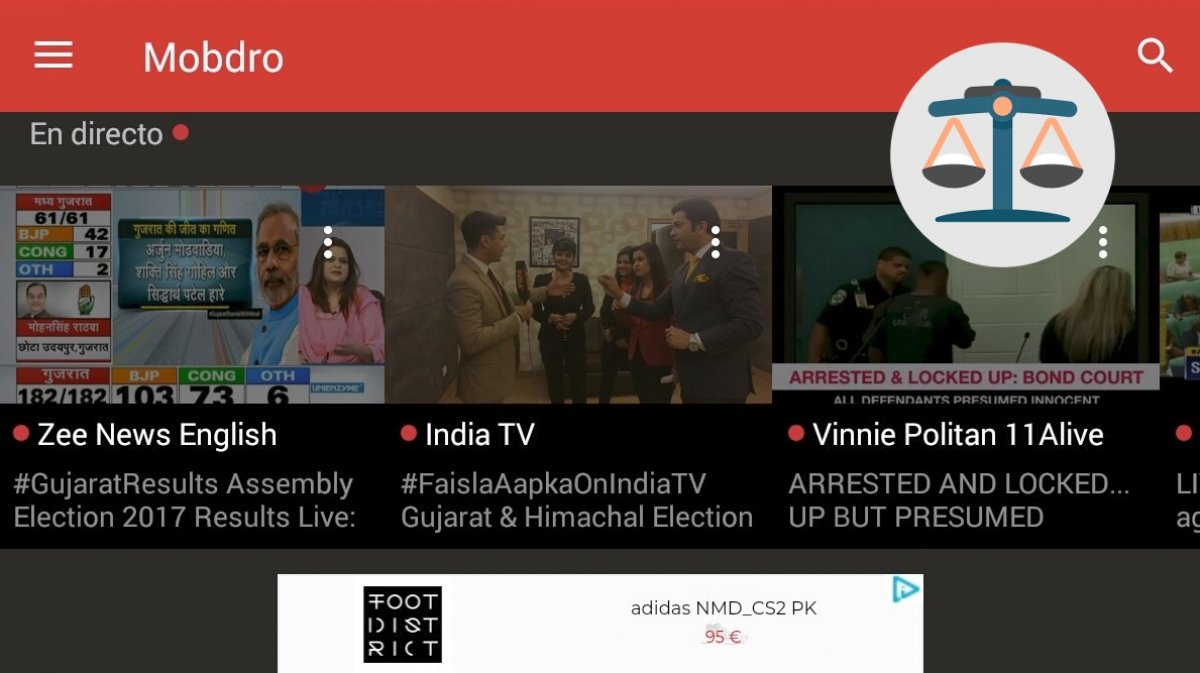 The questions that may arise about the legality of Mobro can be approached from two different points of view: from the copyright point of view and also from the user's privacy point of view. In this sense, we have to ask ourselves two questions:
Is Mobdro legal from the point of view of the copyright protection of the contents? This is a question that's hard to answer as it's in an area that's probably a legal loophole. To start off, we're talking about an app that can't be downloaded from Google Play which can arouse suspicions, basically because Google's store incorporates a strict policy in terms of free audiovisual contents. In fact, if we visit the app's conditions of use, we'll read that its developers state that they don't have any control of over the contents or the location of the streams, holding no responsibility for the pages that host them. That means that in the case of legal problems, the user will be held liable... and the streams could come from any pirate sources.
Is my privacy safe with Mobdro? In terms of the user's privacy, we can assure you that the app doesn't gather any personal information about you, your contacts or the web's activity.
In any case, if the user wants to cover his back he can always resort to the recommendations of experts in online security. The latter advise us to download and install a VPN application to protect our browsing experience when exploring the Internet from our smartphone or tablet.