TikTok for Android includes a feature that lets two users create a choreography, or other content, together, without being physically in the same place. Therefore, the original video will be shown along with the one you recorded yourself, in full synchronization. Now, let us explain the steps you must take to do duets with other TikTok accounts.
The first thing you have to do is locate the original video that you will use to perform the duet. We recommend that to obtain an optimal result, it should be a video specially recorded for this purpose. Once you have it, tap on the Share button.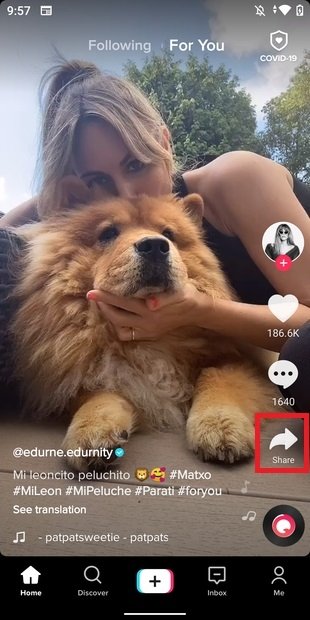 Share button to start a duet
On the pop-up menu, tap on the Duet option.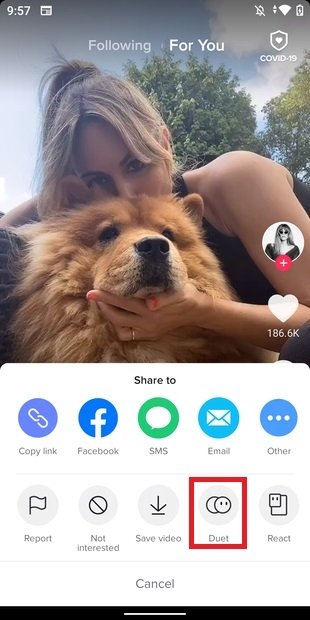 Start a duet with another user
Wait while the content is being downloaded, that will take a few seconds.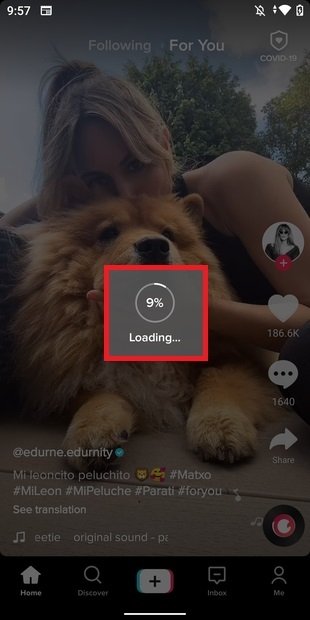 Downloading the original content
Once the download process is finished, tap on the circle button to start capturing. You will be able to appreciate that as you record, the original video is progressing. Thanks to this, the movements can be synchronized. On the other hand, if you lift your finger from the shutter, the video of the other user will stop.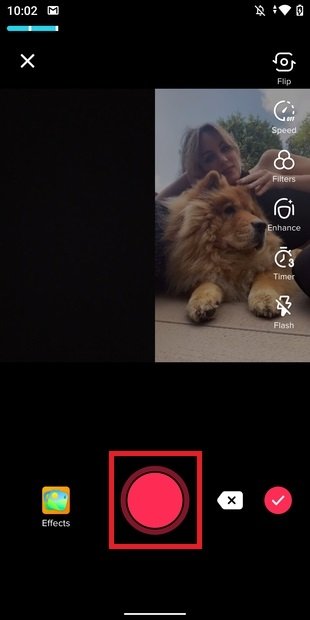 Button to record a video
Once you have finished recording, tap the confirmation button.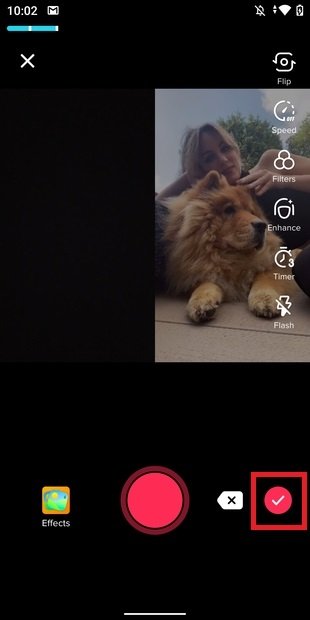 Confirm the duet and start the upload
After taking these steps, you will be able to post your duo on your profile. However, you should note that to activate this function, the original video cannot exceed 15 seconds. It is also not possible to carry out this action with private accounts. Now that you know how everything is done, it is a matter of making tests until you get the perfect video.