The famous social network of short videos is gradually extending its range of services. One of the most popular new features is the exclusive mini-games that it includes. Do you know how to insert and share these games in your videos? We will show you how to do it in this short guide.
How to share and place mini-games in TikTok posts
TikTok now has several exclusive mini-games (only available on the platform), but they cannot be accessed directly. To be able to share these games and even play them we must first insert them into one of our videos. To do so, just follow these steps.
Tap the add video icon from the main menu and choose a clip.
Tap the red button to go to the next step.
Add the text, hashtags, mentions, and tags you want, customize the rest of the sections, and then tap the corresponding section to add a link.
Choose the "mini-game" option from the pop-up menu.
Select the mini-game you want to share.
Tap the red button to publish the video.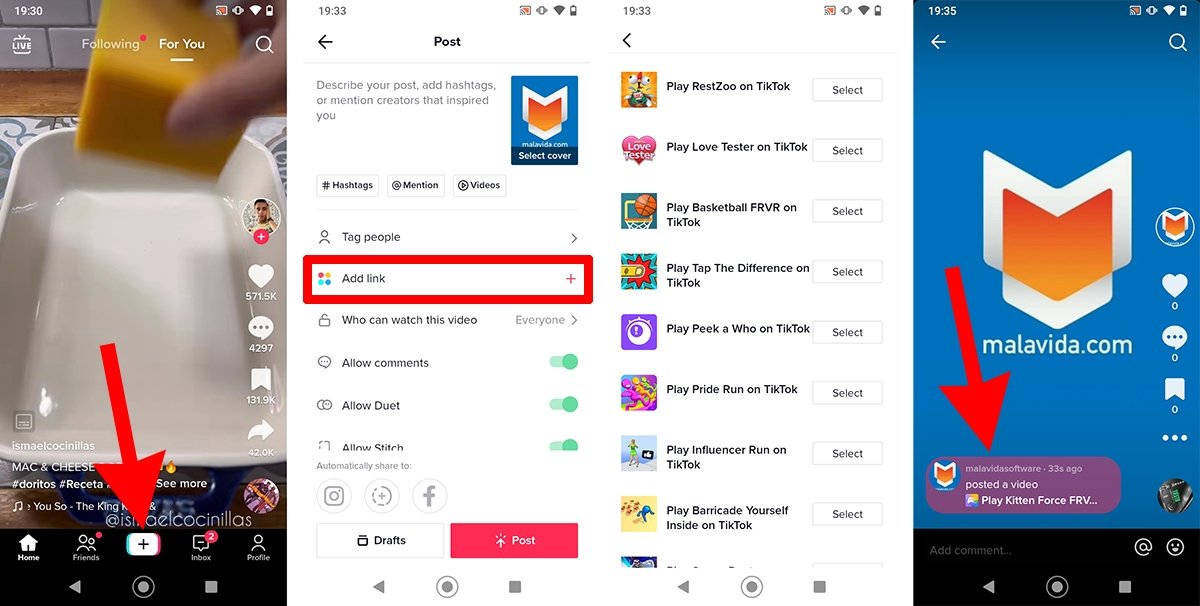 Steps to add a mini game to a TikTok video
The mini-game will appear in the lower left corner of our video. Anyone viewing the post will be able to access the game from here, including the person posting it.
To play, just tap on the icon that appears in the video and wait a few seconds for it to open. The advantage is that there is no need to install any additional files, as the game is played directly from TikTok.