Having an out-of-date version of an application can lead to serious security risks for your device and your personal data. It also prevents us from enjoying the latest features introduced by the developers. In this article, we will explain in detail how to keep TikTok always in the latest version.
How to update TikTok from Malavida
To start the update, go to the TikTok information section on Android. Look for the application icon and tap it for a long time. Then, tap on the information button.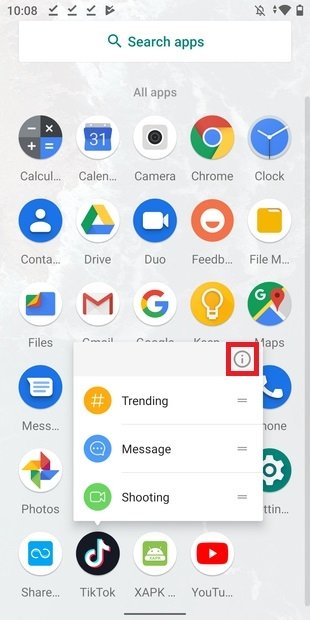 Open the App Info on Android
Once there, slide the screen to the end and write down the version number.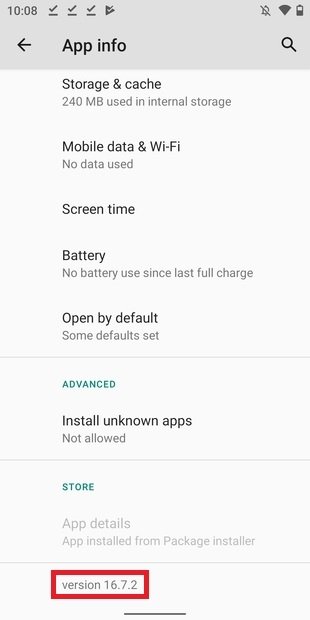 TikTok's version number
From Malavida, we always provide the latest application version to the users. Therefore, you can use the Download button to access the TikTok tab and check the version. If the number shown in Malavida is higher, you must update the application. To download the latest version, tap on Download.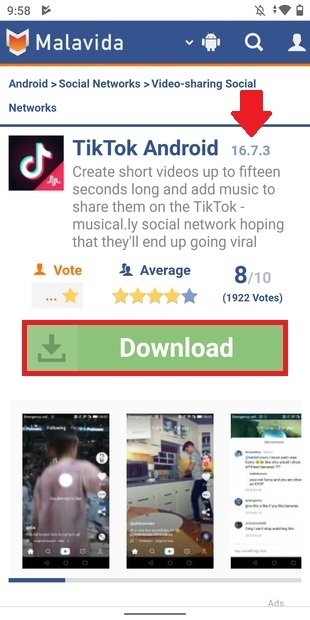 Check the latest version on Malavida
Again, use the Download button to start the download.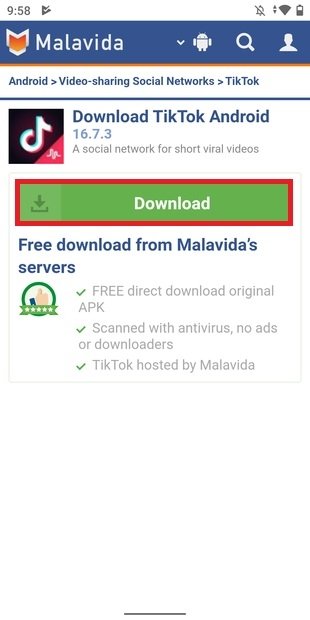 Start downloading TikTok
Now, tap on Open to open the installation file.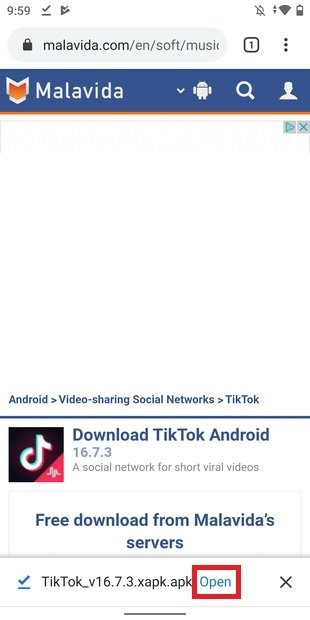 Open the APK from Chrome
Use the Install button to start the process.
Install the app's update
Once the message App installed appears, you will have the latest version. Tap on Open to start the app: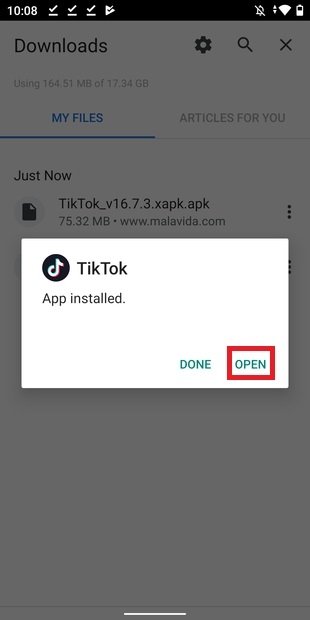 Open the update
How to update TikTok from Google Play
The official Android application store, Google Play, also lets us easily update our applications. To do this, open it and search for TikTok using the top text box.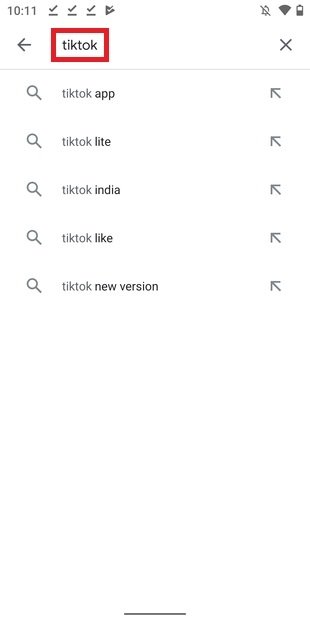 Search for TikTok
Select the first result.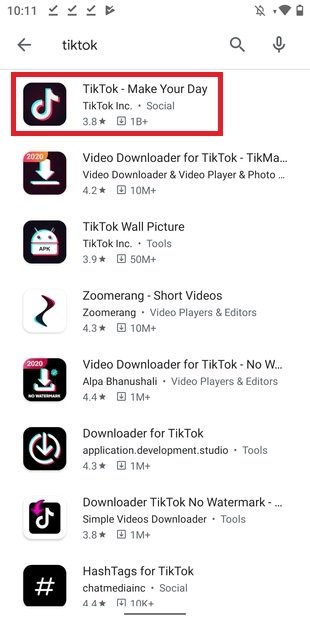 Search results
Tap on Update.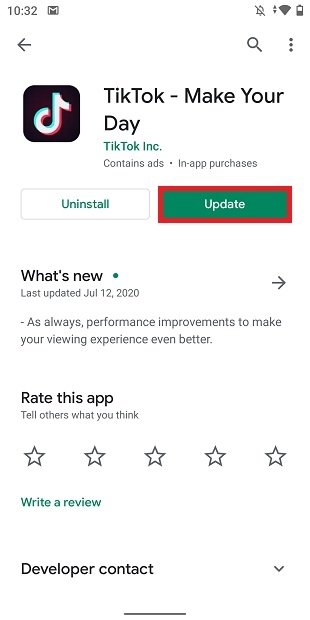 Button to update the app
Then, once the installation is complete, use the Open button to launch the latest version of TikTok.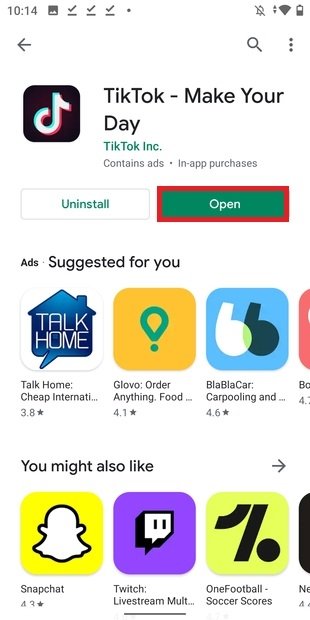 Open the update from Google Play
By following these simple steps, you will always have the latest version of TikTok. This social network has not stopped evolving since its launch. Use these methods to enjoy their latest developments and keep your device safe.