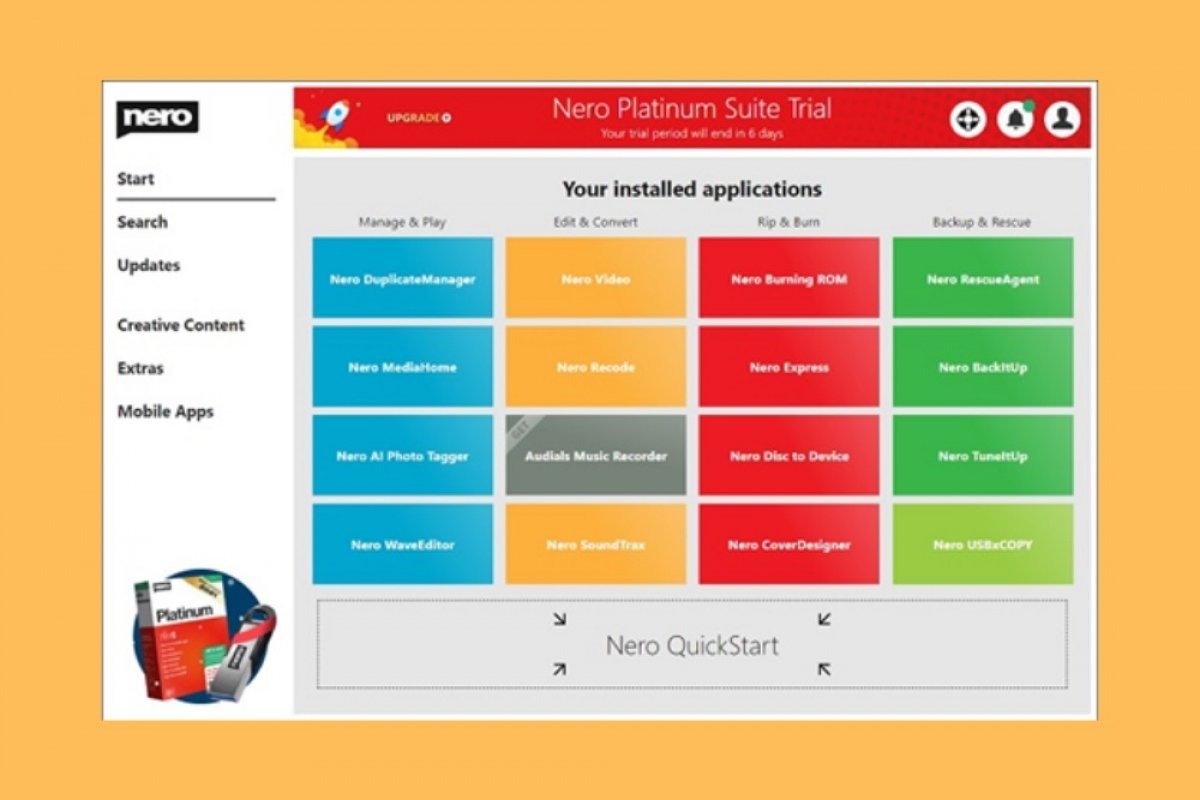 Nero has a range of different functions, but if you are looking to burn an optical disc, burn a CD, a DVD or a Blu-ray, which is what made this program popular in the first place, and which continues to be hugely popular with users, you should follow these few easy steps and you will see how it works:
Step 1: Choose the disc type that you want to burn - CD, DVD, Blu-ray etc. - so that the program can set up the options in line with what you need.
Step 2: Click «New» in the top right-hand corner of the window.
Step 3: Now choose the disc type that you want to create – audio, ISO, video or images and let the process continue.
Step 4: Click «New compilation» and browse your files to choose which content you want to burn.
Step 5: Once you have selected the files, choose the recorder for burning, either on your PC or on an external unit, on the dropdown menu at the top right and let the process continue.
Step 6: Click «Burn» to «Burn compilation». Click the «Multisession» tab and you can leave it open in case you want to add new files to the compilation later on.
Step 7: In the tab «label» you can insert the name by which the Windows Files browser will recognize it.
Step 8: Click «Burn» and select burning speed.
Step 9: Start the process and when it ends click «Verify written data» in order to make sure that the recording process has been successful.