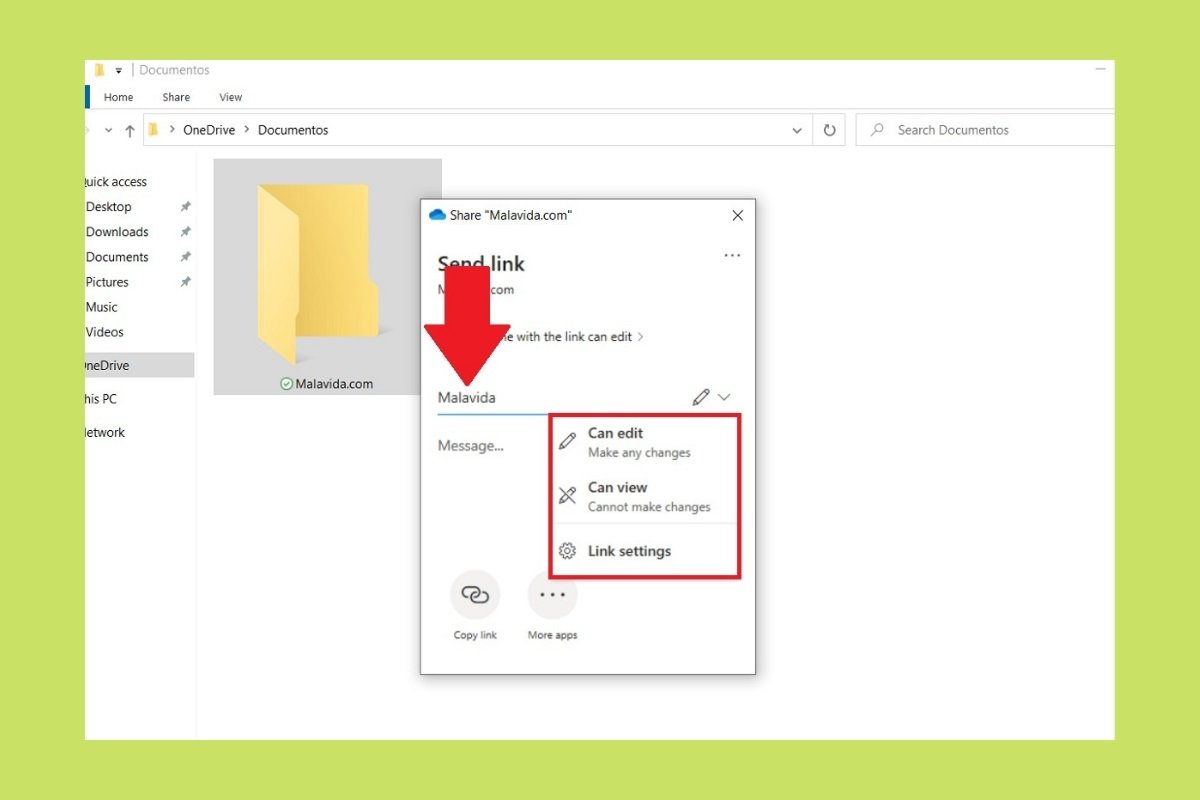 One of the advantages of OneDrive is the ease of sharing documents and folders with other users. Here, you will find a complete guide that shows you how to send your files using the Microsoft cloud from the file explorer and the web.
How to share files and folders with OneDrive from Windows Explorer
For this method to work, you need to have the OneDrive application installed on your computer. It is usually included with every Windows installation. But if for some reason, this is not the case, use the download link that you will see on this page. On the other hand, you need to log in with your credentials.
By taking advantage of the integration of OneDrive with the file explorer, you can share any document or folder quickly. First, locate the file you wish to send.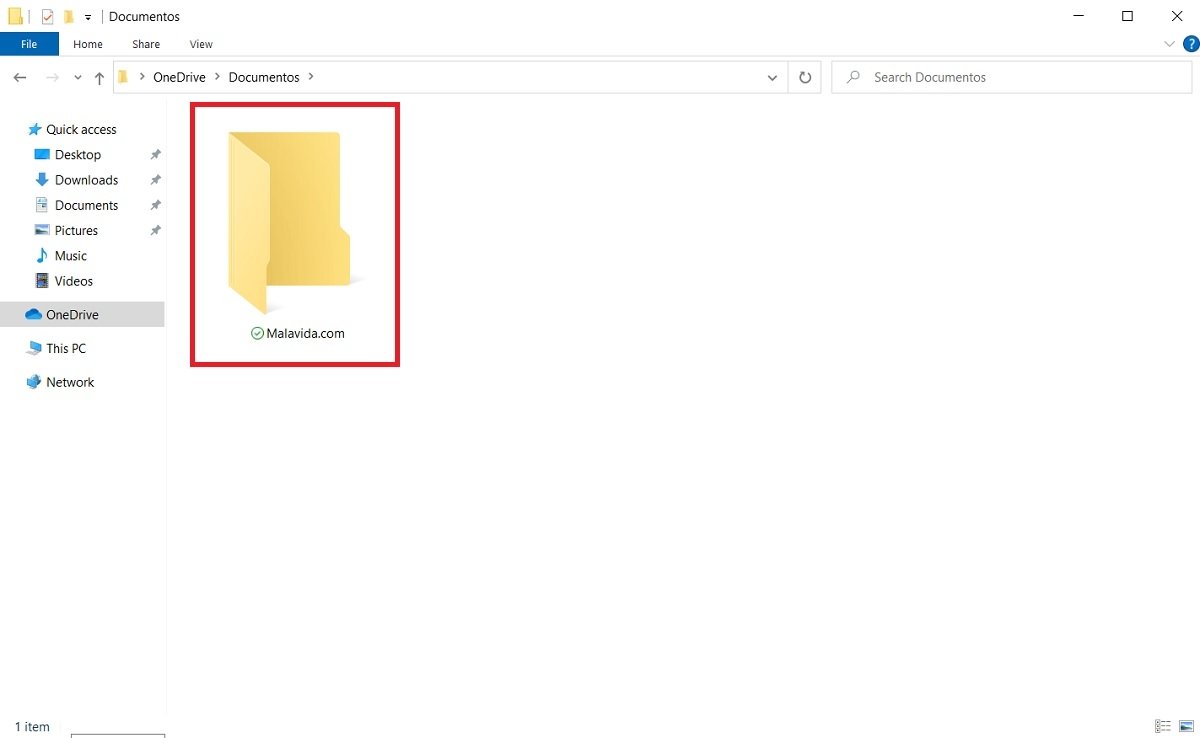 Select the folder in the explorer
Click on it using the right mouse button to bring up the context menu. Use the Share command to continue.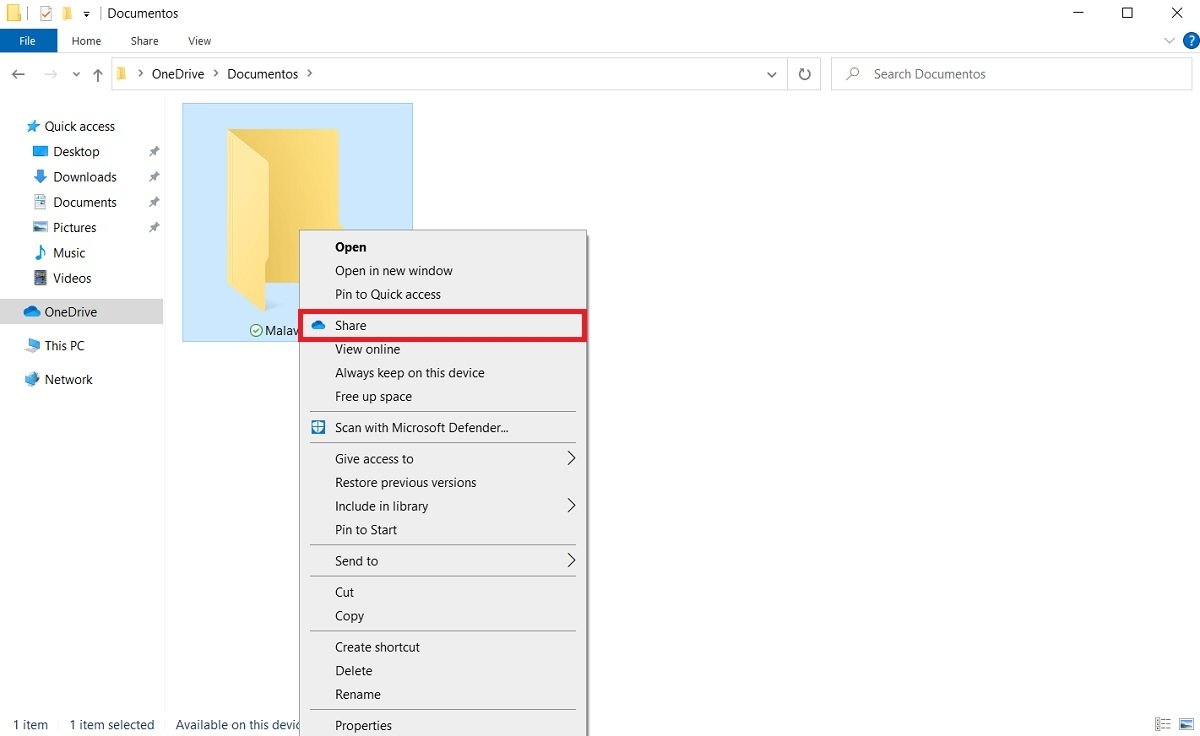 Share the folder in OneDrive
A pop-up window will appear. Write there the name or e-mail address of the person with whom you are going to share the resource. Additionally, there are several permissions that you should review. For example, it is possible to let the file or folder be displayed, but prevent changes from being applied. If you want to see some advanced settings, select Link settings.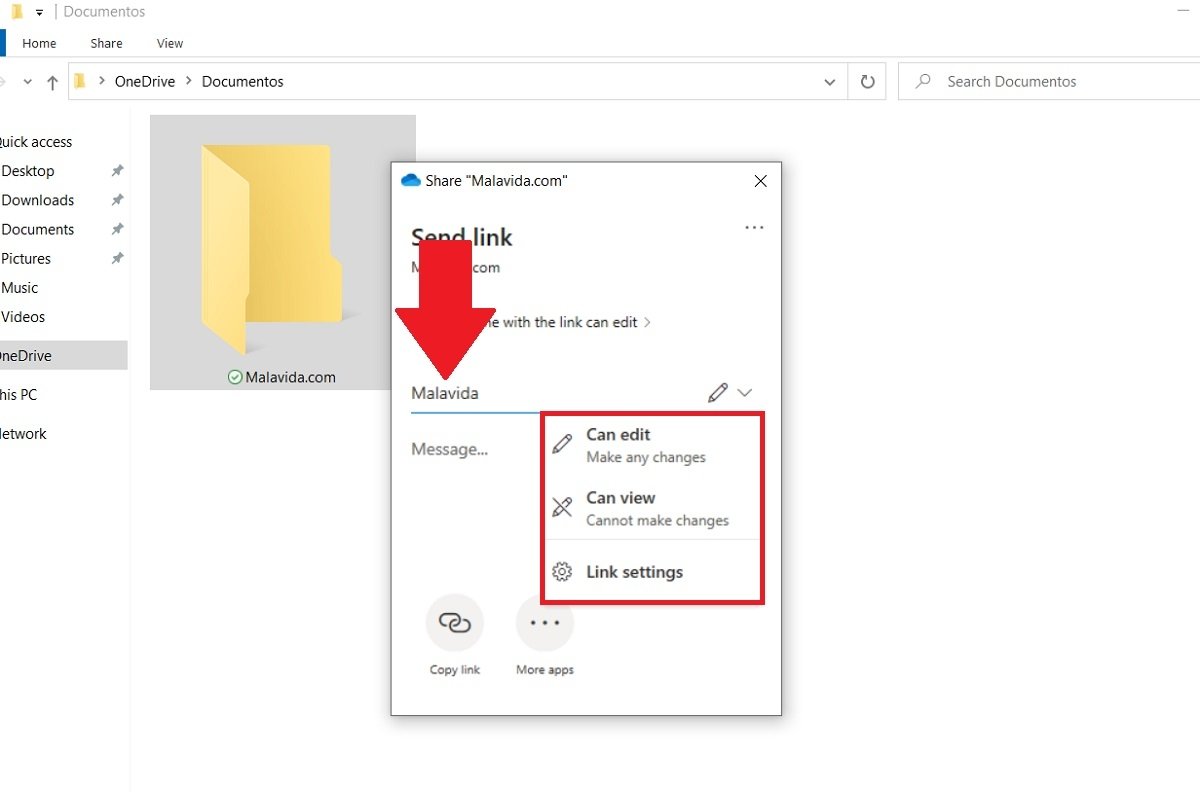 Select users and privileges
Some of the adjustable parameters about the link are the possibility of adding an expiration date and a password. Both options require you to have a paid account in OneDrive.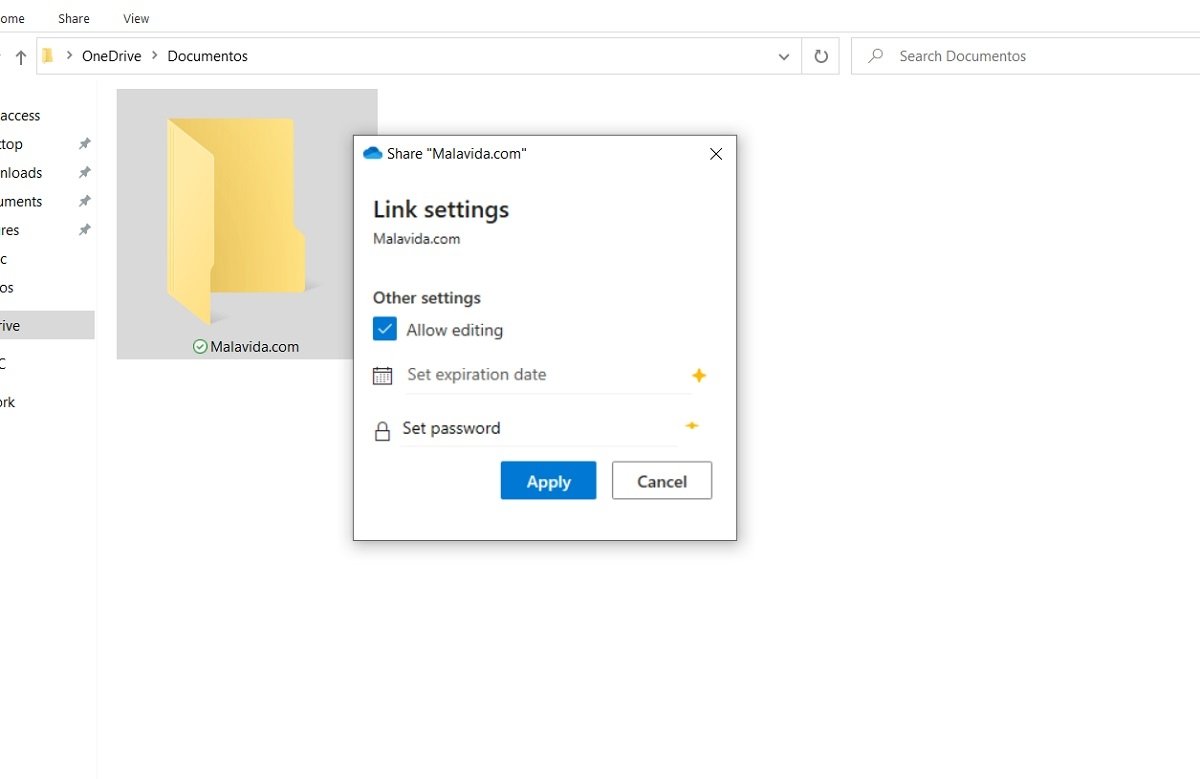 Link options
When everything is ready, use the Send button to send the link. You can also copy it to share it using any other application.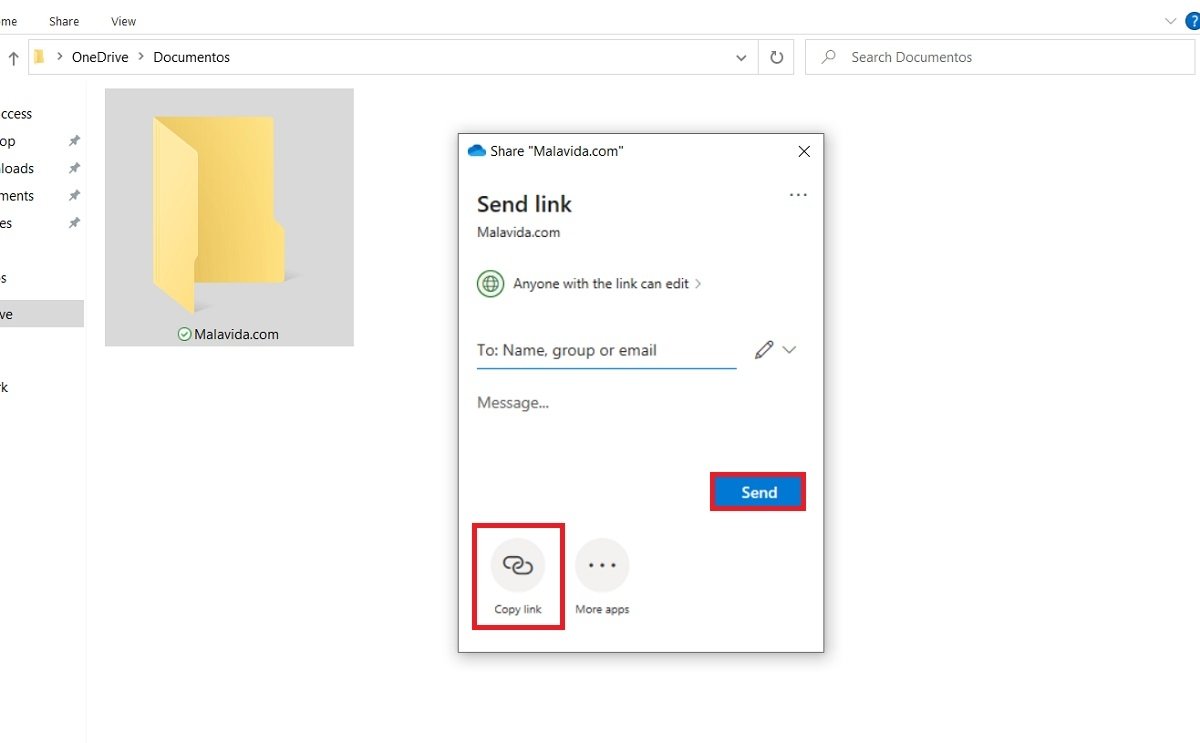 Share the link
When the user opens the link, they will be able to view or edit the files and folders you have shared with them.
How to share a file on OneDrive from the web
You may not want to install OneDrive on your computer or you may want to send a document from a computer that is not yours. In that case, the best option is to open the browser and access the web version of the Microsoft cloud. Similarly, locate the folder, right-click on it, and select Share.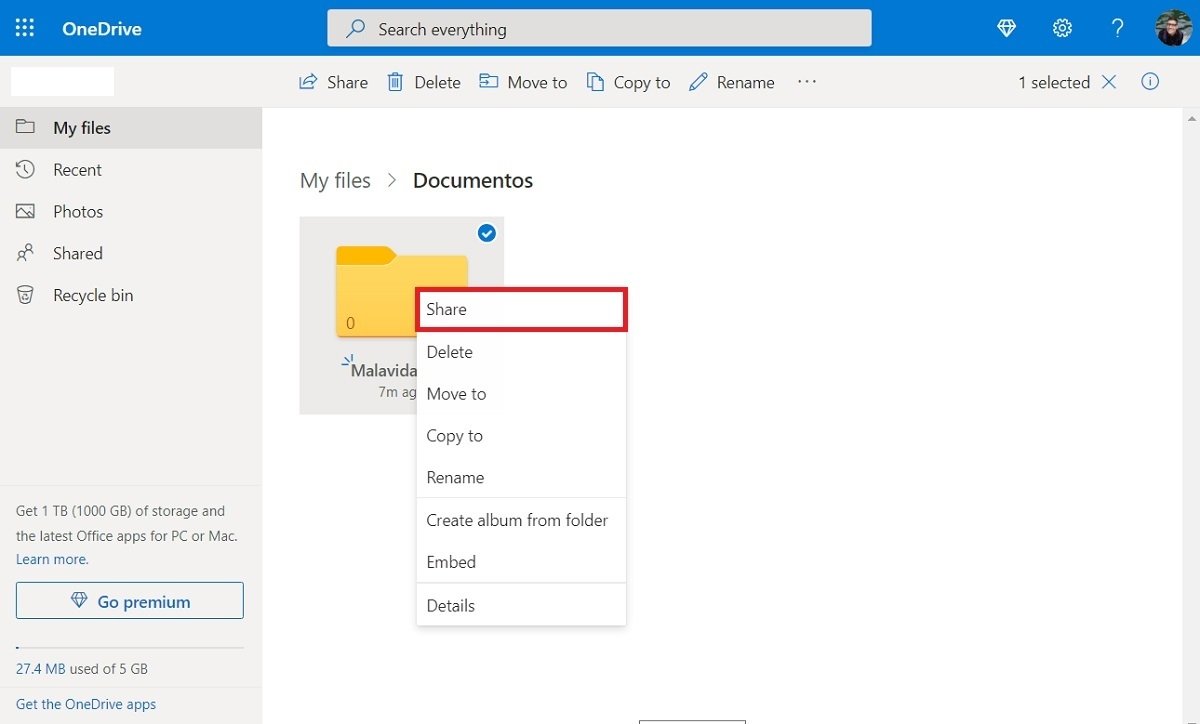 Share a folder from the web
A window identical to the one you have already seen in the previous method will appear on the screen.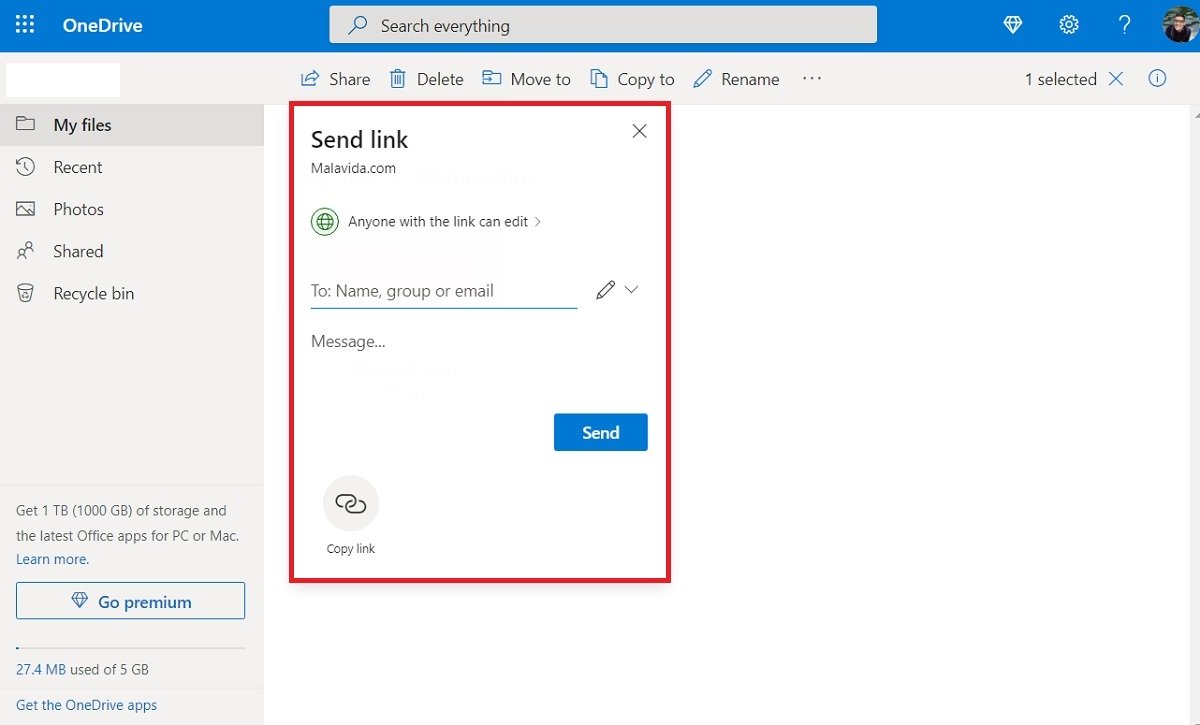 Share from the web
Adjust the sharing parameters to your needs and click on Send to send the file or folder.