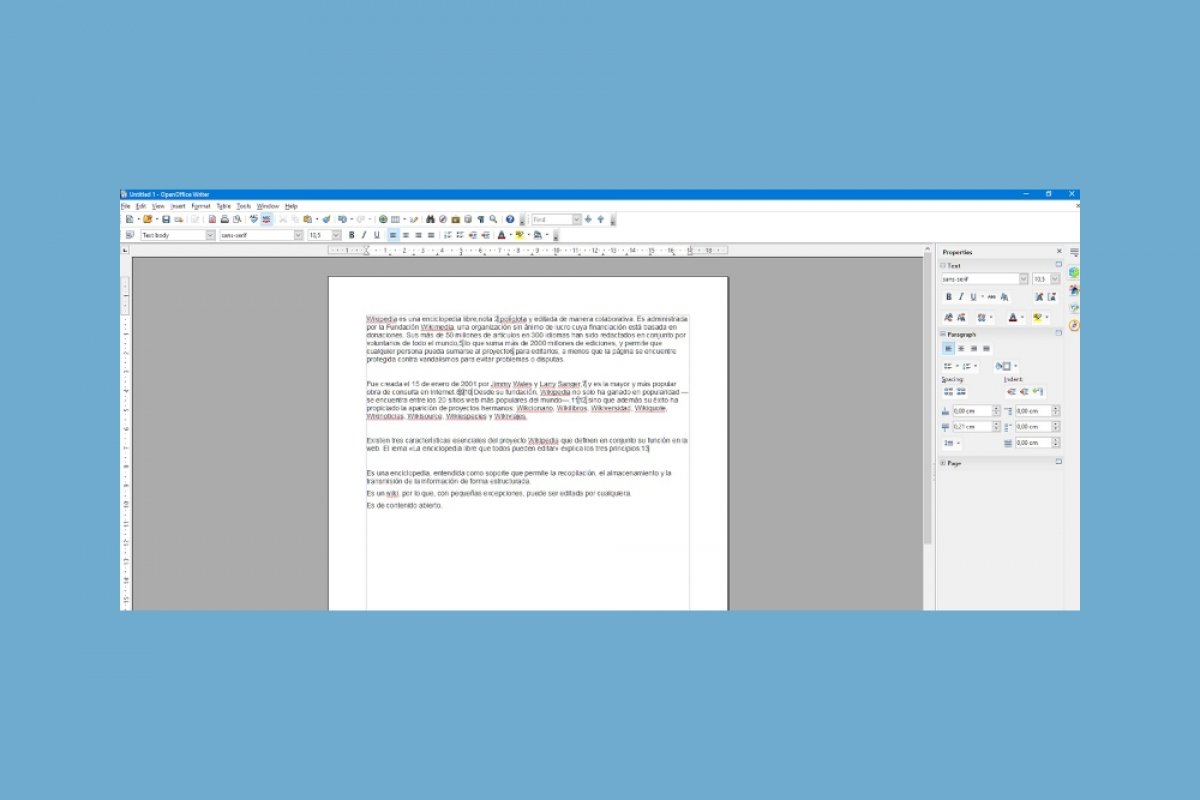 Known as OpenOffice.org Writer until December of 2011, and now also known simply as Writer, it's the text processor that's built into the OpenOffice suite. It's an application with which we can create, edit, modify, and process text documents with a format (in other words, different kinds of fonts, paragraphs, characters, and formal and graphical elements).
It supports different kinds of files, being especially important its compatibility with Microsoft Word since it's capable of creating and opening documents in the .doc proprietary format created by the guys at Redmond. These are some of its main features:
Creation of formatted text documents.
Protection of documents with a password.
Autocorrect and spellchecking functions, compatible with several different languages without having to modify the configuration.
Autocomplete function that suggests common words and sentences and that speeds up the writing of texts.
Insertion of text frames and links that provide the elements necessary to carry out tasks that have to do with the publication of bulletins and information pamphlets.
Possibility to save different versions of the same document.
Insertion of images, digital signatures, symbols, formulas, spreadsheets, graphics, hyperlinks, bookmarks, and forms.
Edition of HTML documents by means of the Online Layout option.
Gallery of images, textures, and buttons.
Export documents to PDF format, HTML format, and also MediaWiki format for their publication directly on wiki-type resources.
Compatibility with over 20 different formats.
Furthermore, the program comes along with a series of assistants that can help the user to create different documents such as letters, faxes, personal organizers or even mail merge, which can be a somewhat more complex task.