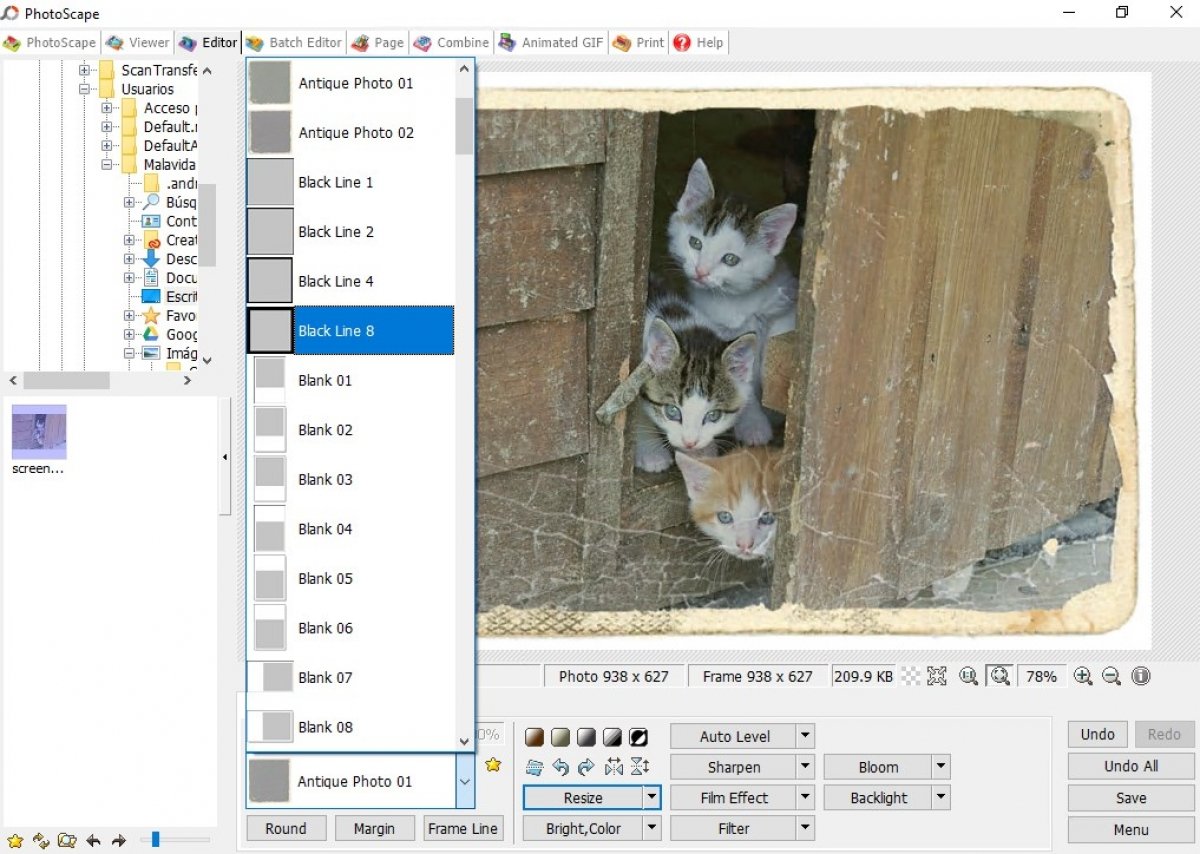 PhotoScape is a program that works by offering us enhancement, editing, correction, and improvement tools for digital images. For such purpose, there are two ways of accessing all these features and functions to make the most of this software:
From the home screen: there's a main interface from which we can access all the most important functions.
From the navigation tabs: in turn, its interface includes different tabs from which we access all the functions quickly and from any other program functions, without having to go back to the home screen.
These are the main tools offered by this program and how they work:
Viewer: the user can access any folder on the computer or connected device to view the contents. It also allows the creation of presentations.
Editor: in the editing tab we can find all the functions necessary to enhance and adjust different parameters of an image such as its size, brightness, color or filters to be applied.
Batch editor: this tool works by offering us the possibility to apply different aspects to several images at once, such as frames, sizes or effects.
Page: here we can find everything we need to combine several photos to create a single one, just like a collage.
Combine: the option works by mixing two or more pictures to create combinations of them.
Animated GIFs: it allows us to create GIF animations based on sequences of images.
Print: here we can find the functions that allow us to adjust different parameters of paper printouts, such as the size of the image according to the paper format to be used.