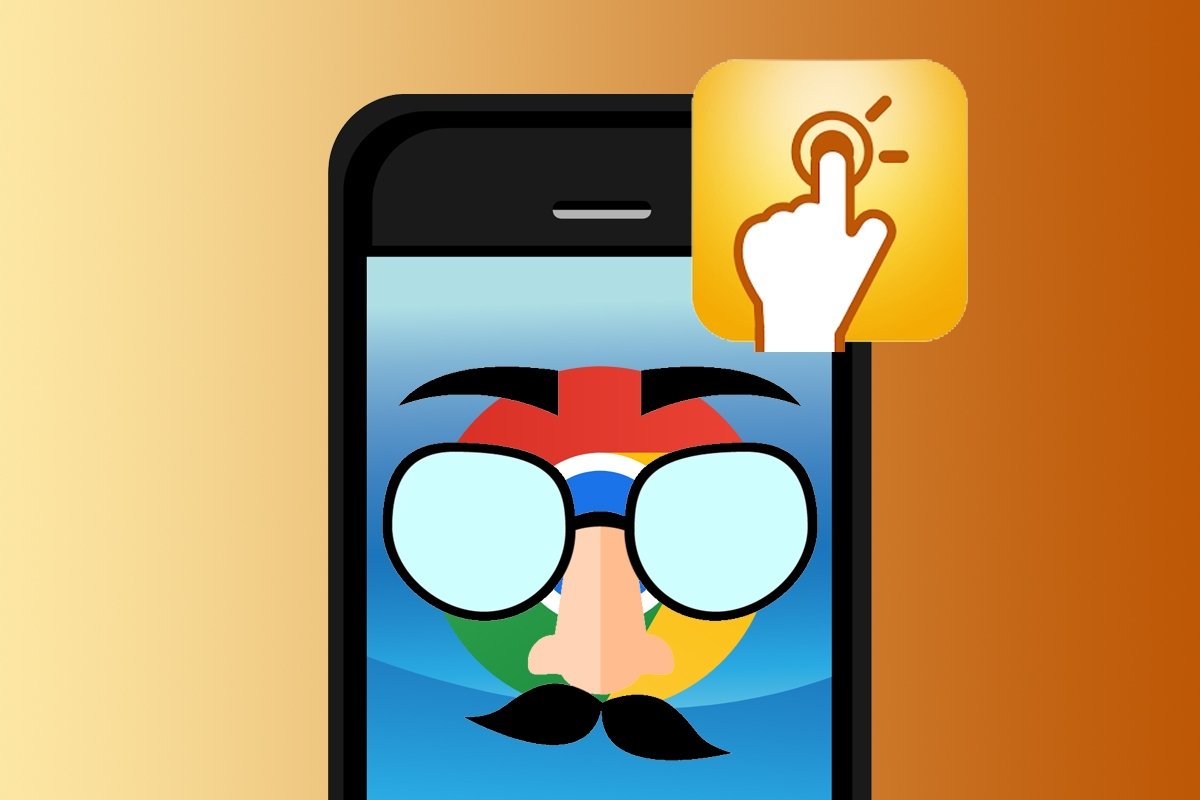 One of the features of QuickShortcutMaker is the ability to create customized shortcuts. Thanks to this function, it is possible to change the icon and label of an application and then add it to our home page. The utility of this option may be only aesthetic, but it can also serve to hide some of the applications installed in our device. How to create a fully customized shortcut? Keep reading to find out.
To start, tap on Applications at the top of the screen.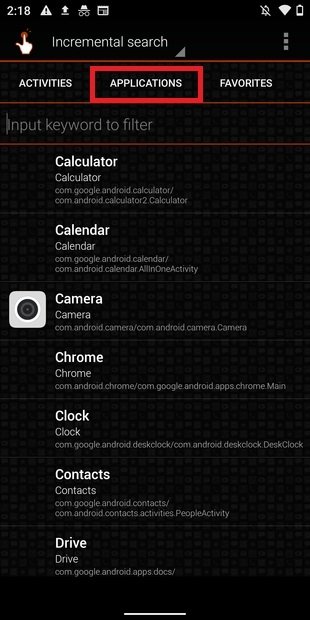 QuickShortcutMaker's application section
Choose the application you want to hide. To exemplify this process, we will use the camera application.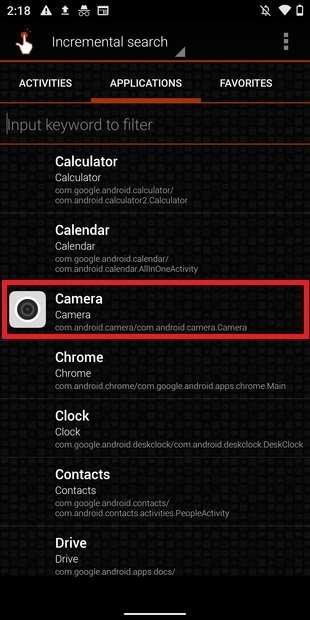 Choose an application to create a shortcut
Tap on the label of the application.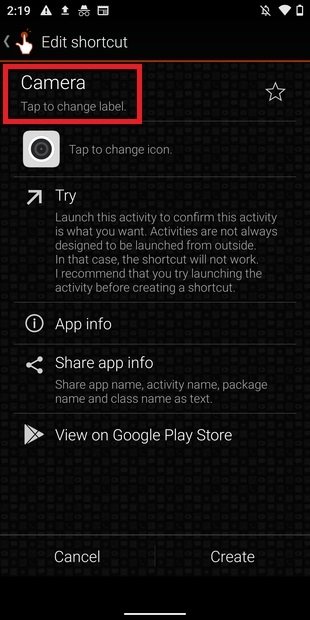 Change the application's tag
Type the customized name you want to assign and press Ok.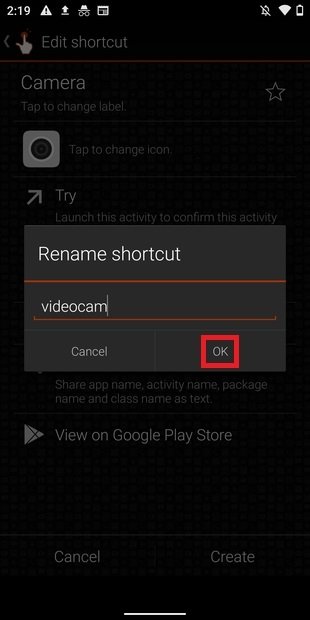 New name for the application
Tap on the app icon to change it.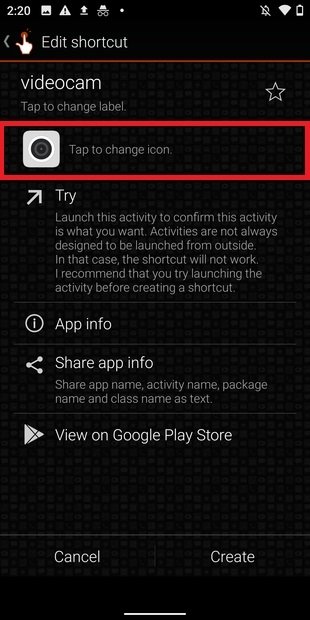 Change the shortcut's icon
You can choose an icon from two different sources. On the one hand, Images, that will open the local storage of your device and will let you choose a graphic file. On the other hand, Themes/Icon packs, that is, from an icon pack. For this guide, we will use the second option.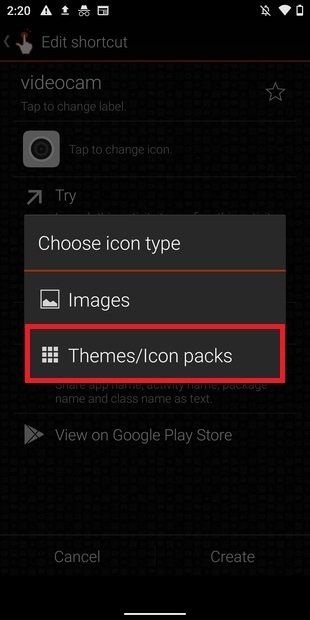 Open an icon and apply it to the shortcut
Then, choose the icon pack you like best. If the list is empty, you can download one from the official application store, Google Play.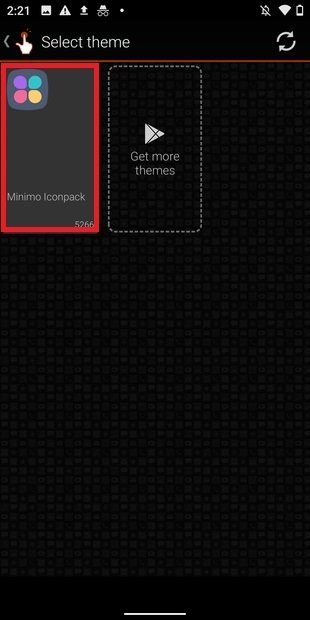 Choosing an icon pack
In the following list, you will see all the options included in the icon package. Choose the one you prefer to continue.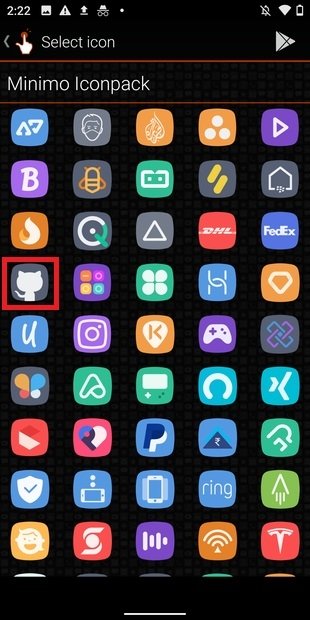 Choosing an icon
Finally, tap on Create to add this custom shortcut to the home screen.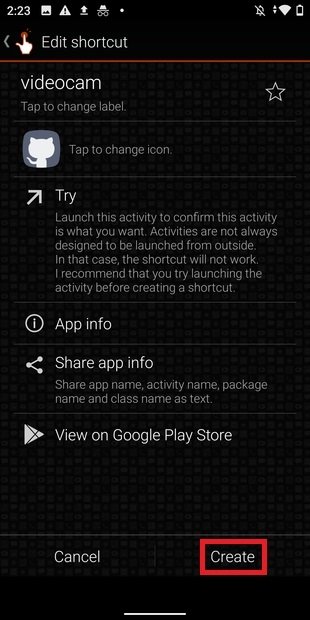 Create a customized shortcut
Thanks to this process, it is possible to hide an application behind a completely modified shortcut. Remember that by tapping on it, we will actually be opening the original application.