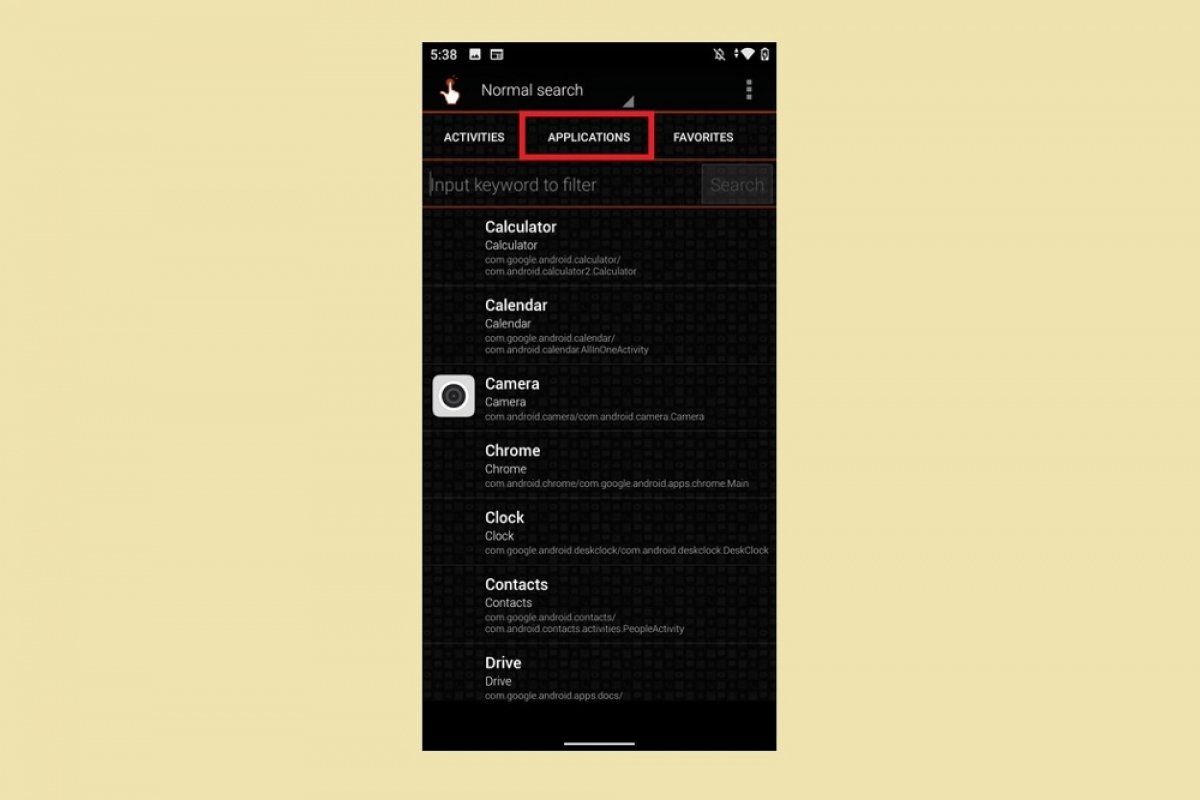 QuickShortcutMaker is an excellent tool that lets us create shortcuts and then add them to our home screen. To start using this tool, it is not necessary to provide either our e-mail address or any other personal information. It is fully functional without an Internet connection and requires no prior registration.
The first step is to install the application. You can do this by downloading its APK from this page or by downloading it using Google Play.
Its home screen, and the application in general, does not have a nice interface. This is mainly because it uses design patterns used in outdated Android versions. However, it is very simple to use. There are four main sections. The first one is Activities.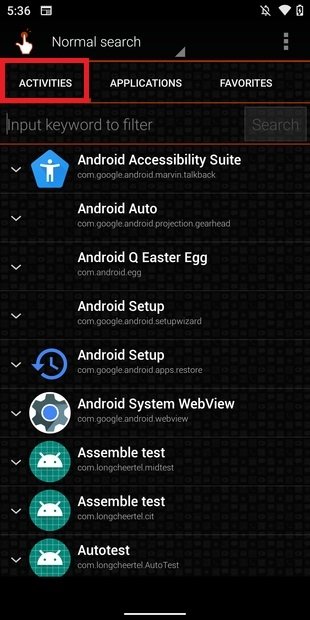 QuickShortcutMaker's activity section
Here, we will find application-specific functions that we can link to from our home page. A good example is the concrete action of opening a new tab in incognito mode with Chrome. The next section is Applications.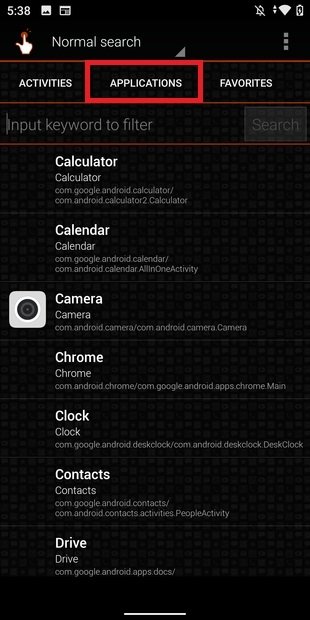 List of applications
In this list, we will find all the applications installed on our phone. We have the possibility of creating customized shortcuts for any of them. Here are the last two sections: favorite applications and history.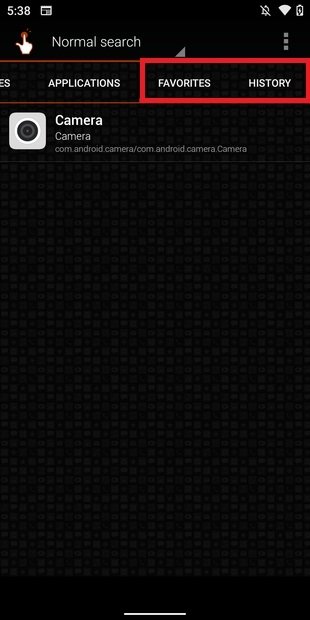 Favorites and history
On the other hand, the main menu of the application is simple. We can open it by tapping on the three points at the top right of the screen. From the pop-up menu, tap on Settings.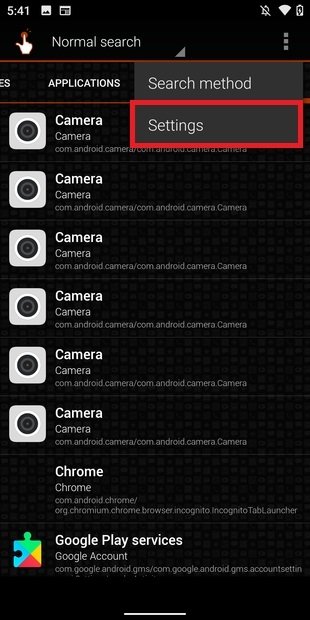 Open the settings menu
Here are some options worth highlighting. For example, Clear history lets us delete the History section.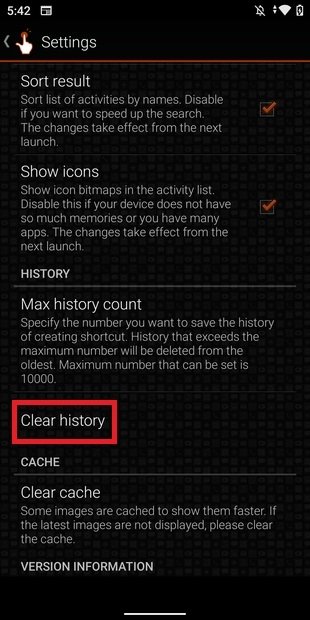 Clear the history
We can also clear the cache of the application to fix malfunctions.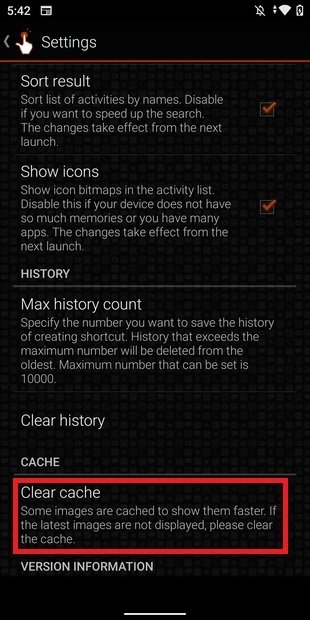 Clear the app's cache
When we open each application or activity, we access the menu to create shortcuts. Here, it is possible to customize the label and icon.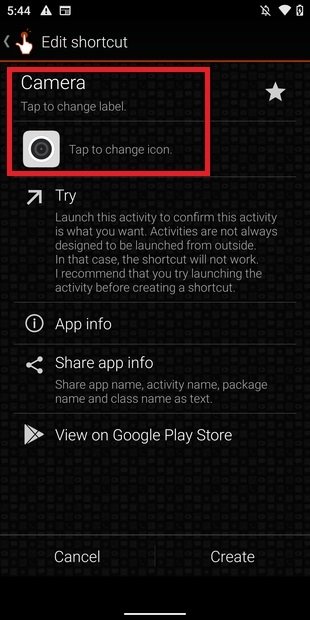 Customize the shortcut's tag and icon
By tapping on the star, we will add the application to the list of favorites.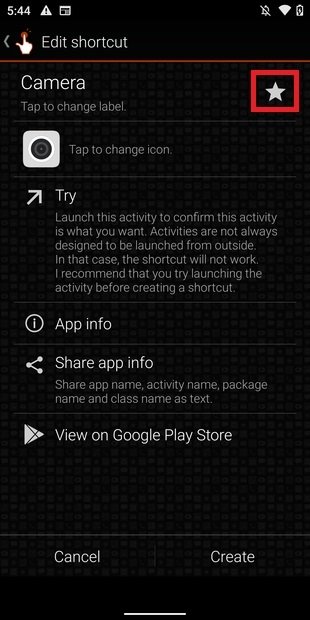 Add an app or activity to favorites
App info opens the app tab that is usually found within the phone settings. Share app info lets us send the application's data, and View on Google Play Store shows us more details in the store.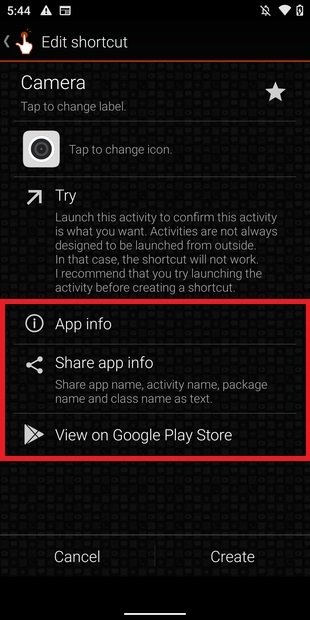 Additional options on the app's datasheet
Finally, QuickShortcutMaker supports two types of search: normal and incremental. We can modify this property with the drop-down menu at the top of the screen.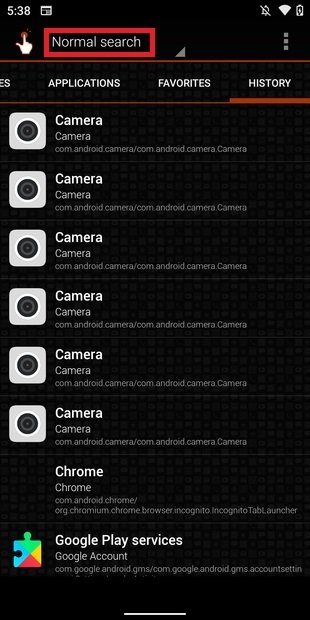 Change the search type
As you can see, this feature is very complete. However, it is easy to use because it does not have a very complex menu structure.