If you no longer want to use Snapchat, you may want to delete your account completely. In the following sections, we will explain how you can do it step by step from your mobile device and how you can recover your account in case you change your mind.
How to deactivate your Snapchat account
To deactivate your Snapchat account, open your browser and access this URL. Once there, enter your credentials and tap on Log in.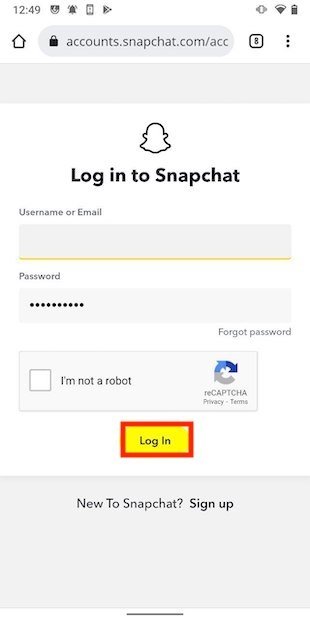 Enter your user name and password
On the page that will appear on the screen, enter your password at the bottom. Use the Continue to proceed with the process.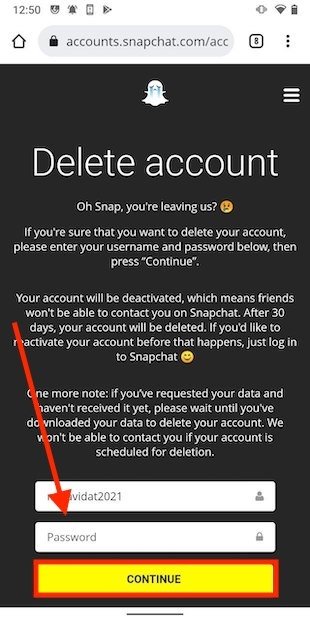 Confirm your password
Just by following these steps, your account will have been deactivated. You can see that this is the case in the confirmation message with the title Account Deactivated.
Disabled account notice
It is important to note that by doing this, you will not have permanently deleted your Snapchat account. Rather, it will have been deactivated for 30 days. During this period, it is very easy to recover your profile and the information associated with it. Once the 30 days have passed, your account will be permanently deleted.
How to reactivate your account if you change your mind
If you change your mind and want to recover your account within the 30 days Snapchat offers you, open their app and log in normally.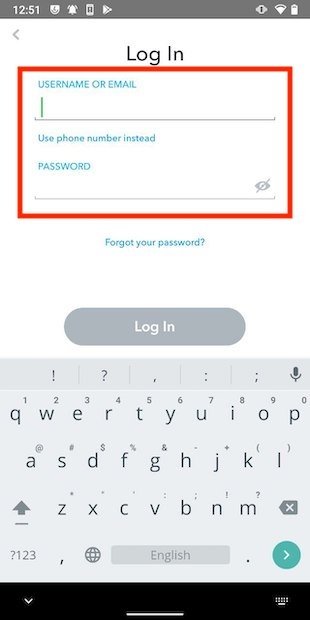 Go back to Snapchat
In the pop-up message, select Yes to confirm that you want to reactivate your account.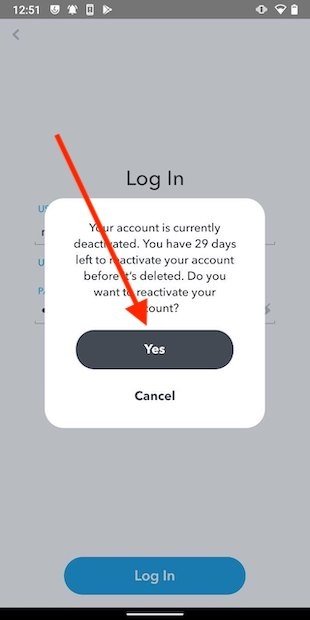 Confirm your account reactivation
Finally, tap on Okey to exit.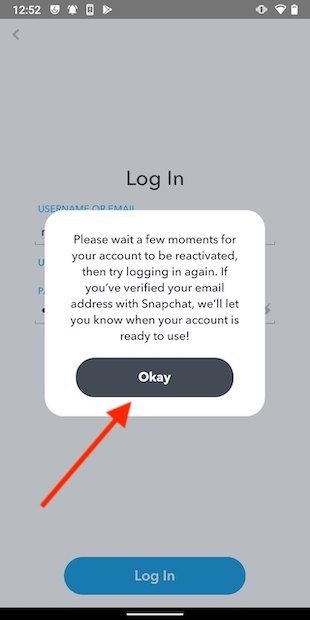 Reactivation confirmation message
When your account is available, you will receive a message in your email inbox. Now, go to the application to log in.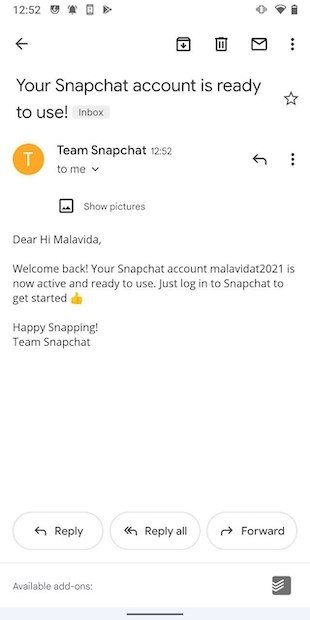 Confirmation email
Reactivation may take up to 24 hours. Also, keep in mind that accessing the account again will stop the 30-day countdown that was established for the final deletion.