Given the type of app it is, Snapchat offers a more complete experience when used with other people. There are several ways to add friends to your Snapchat account. Once they are part of your contact list, you can send them snaps or share messages with them. Below, we show you some ways to add friends to Snapchat.
Add a friend by searching for the user name
A simple way to add a friend is to find them by their username. On the main screen, tap on the person's icon and the Plus (+) symbol.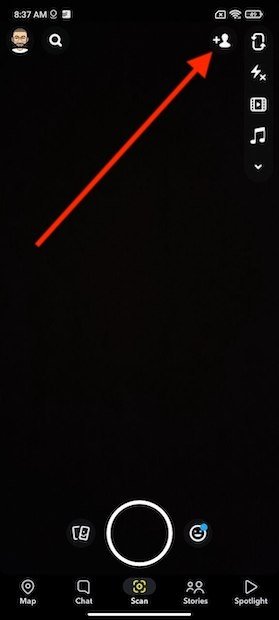 Open the section to add friends
In the Find friends text field, type the user name to find your friend.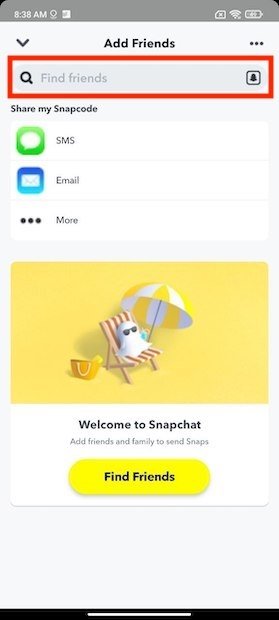 Search for a user
A list of the results will be quickly displayed. Use the Add button for adding the user to your Snapchat contact list.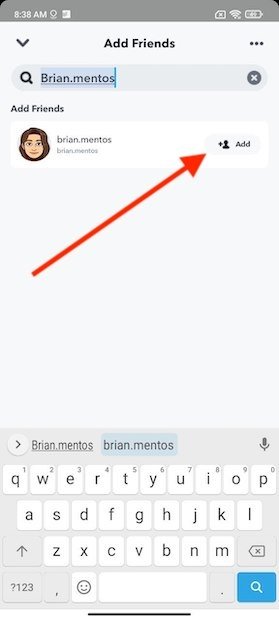 Add a friend
Add friends using your address book
Another easy way to add friends is to synchronize your phone's address book with Snapchat. Do this by opening your profile and tapping on the Find friends on Snapchat button.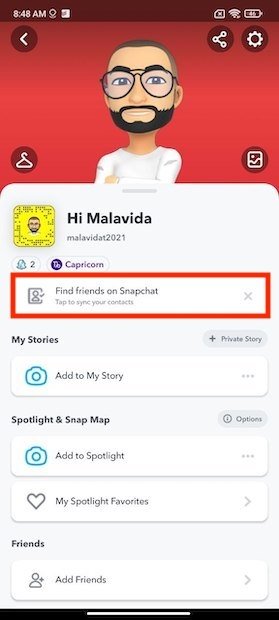 Search for friends on your contact list
Use the Continue button to accept the privacy policy. Note that a large amount of data will be shared with the application if you proceed with the synchronization.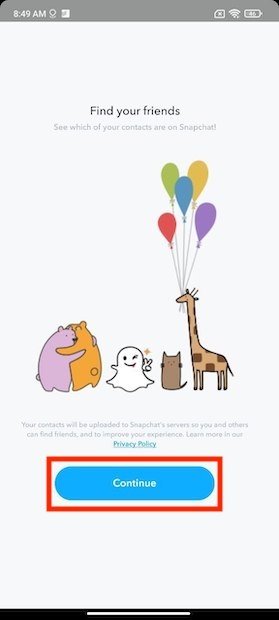 Accept the privacy policy
Finally, you can tap Add button to add Snapchat friends who were already on your contact list.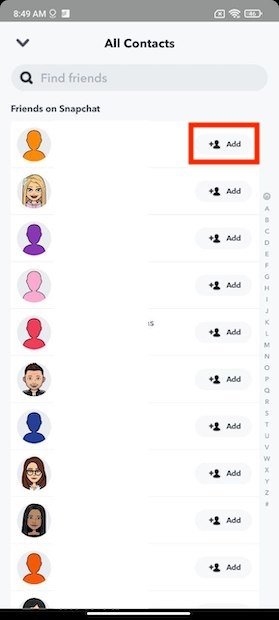 Add friends from your contact list
Add friends using the Snapcode
The Snapcode is a code very similar to QR codes that uniquely identifies you on Snapchat. If you want to add a friend, ask them to find their code in the application. Then, view your profile and tap on Add to Spotlight.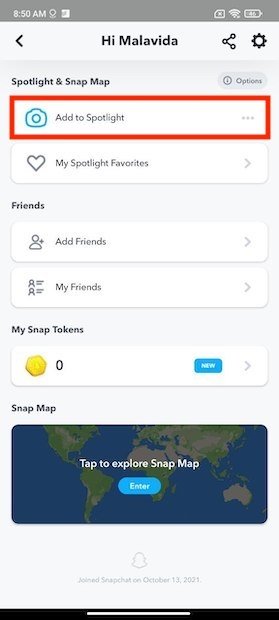 Add a friend by scanning a code
Use the camera to scan your friend's code.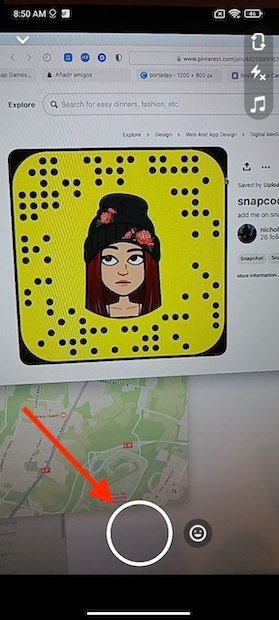 Add a friend with Snapcode
Tap Add friend to add the contact to your list.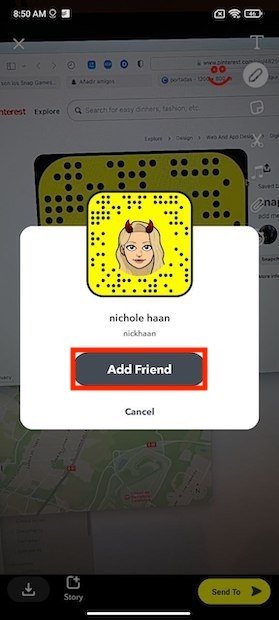 Add a friend to your account
From now on, you will find it in the usual places, such as the Chat section.