Having the latest version of Snapchat will help you enjoy the latest features added by the company. It also lets you keep your device more secure and improves application performance. In this article, we tell you how to download and install the latest Snapchat update.
How to upgrade to the latest version of Snapchat from Malavida
At Malavida, we offer you a safe and reliable download of the latest versions of your favorite applications. They include Snapchat, available for quick download using the Download button you will see on this page.
When you are in the application tab, tap on Download again.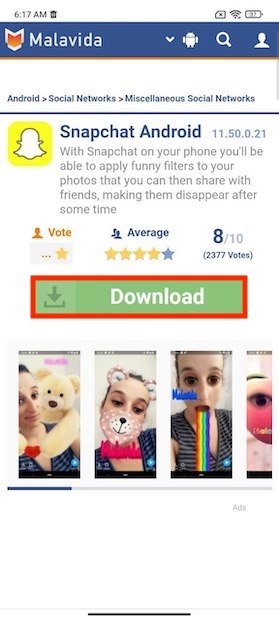 Snapchat's datasheet on Malavida
Tap on Download again to start the download.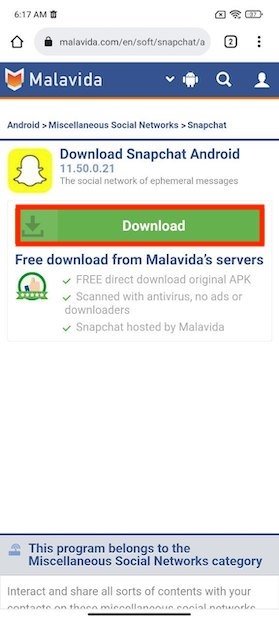 Application download page
At the bottom of the browser, the Open button will appear. This is the simplest way to open the file you just downloaded from Malavida.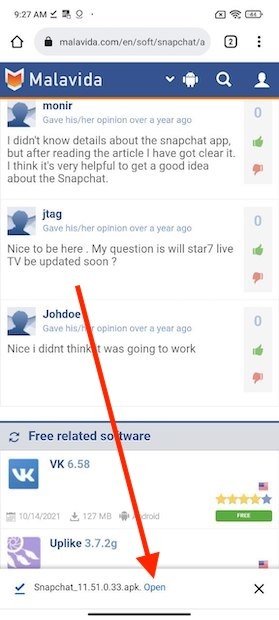 Open the APK
Immediately, a pop-up dialog will appear asking you if you really want to install the update you just downloaded. If you do, use the Install button to proceed.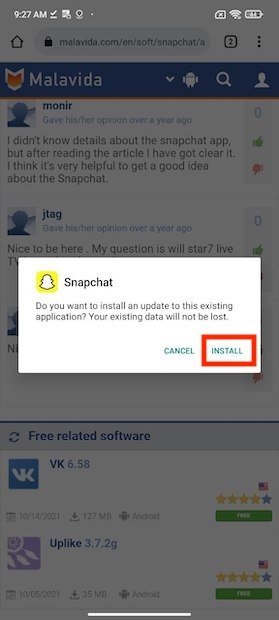 Install the Snapchat update
By doing this, you will enjoy the latest available version of the official Snapchat app. This way, you will have the latest features, such as filters and games. You should know that by following the above steps, no data is deleted from the application. By the way: in case you encounter an XAPK when downloading the file from Malavida, see how to install such a file here.
How to update Snapchat from Google Play
Alternatively, you can use the Google Play Store to get Snapchat updates. Simply use the search box to locate it.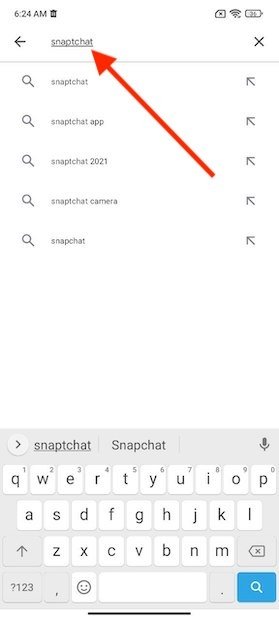 Search for Snapchat on Google Play
If a new version is available, the Update button will appear on the screen. Tap on it to get the update.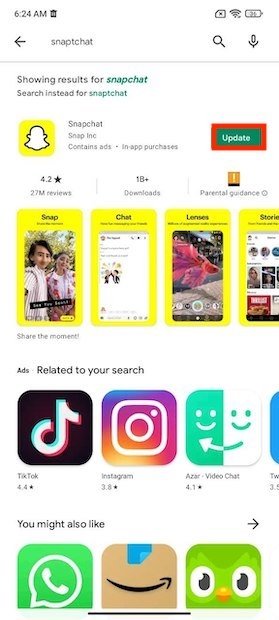 Update Snapchat
When the download is finished, Snapchat will already be on the latest version.