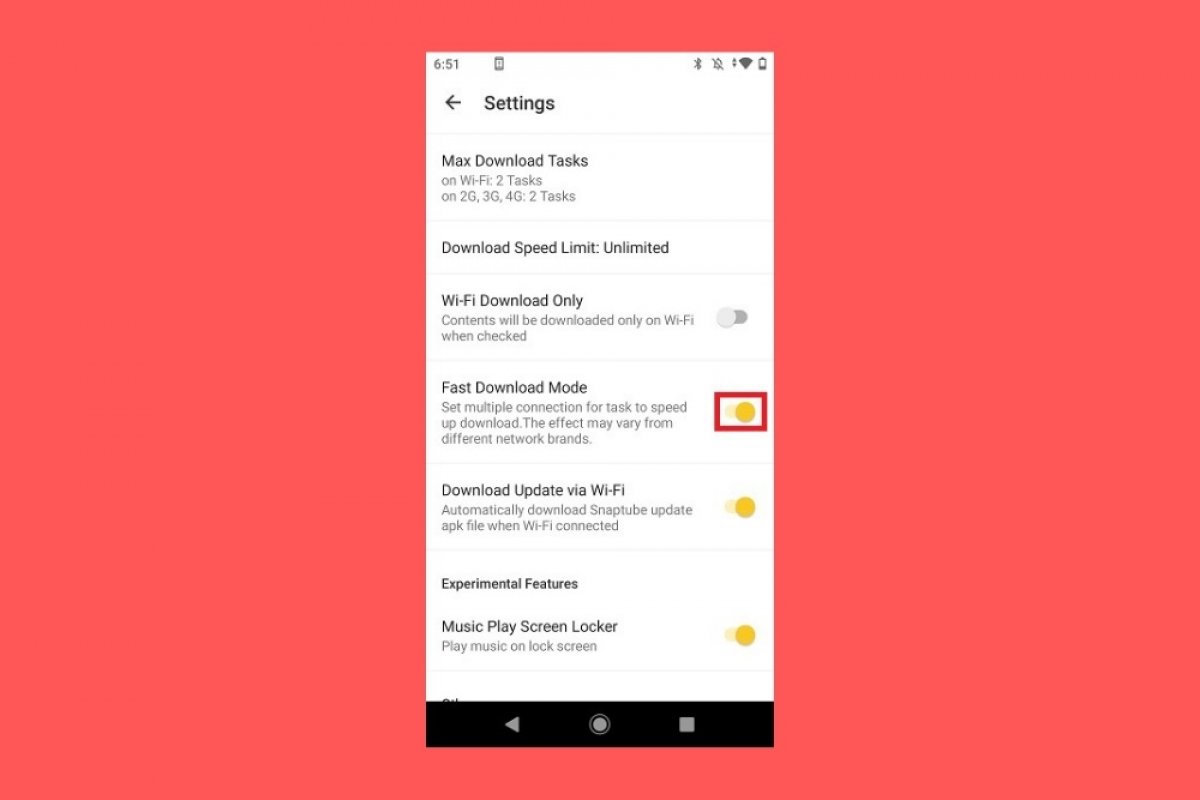 SnapTube comes along with different configuration options to speed up the download of videos. To be able to access them and configure the maximum download speed possible, we have to complete the following steps:
Step 1: in the first place, you have to go the application's options menu that can be accessed from the main interface, on the upper left hand side of the screen, from where you can drop down the menu by tapping on the button with three horizontal lines.
Step 2: then go to the bottom of the list and access the Settings option. There you'll find Download Settings, with the options that allow you to configure everything relative to video downloads, including the download speed.
Step 3: now adjust the different options to accelerate the download speed, such as Download Speed Limit. If you click on this option, you can set it to Unlimited.
Step 4: you can also check the Fast Download Mode box in order to apply multiple connections to download files whenever they are available.
Apart from the settings offered by the app itself, you can also resort to other common-sense options, such as always trying to use the best Internet connection possible. If you resort to your data plan offered by your carrier, it will basically depend on the quality of the signal received in your area. If you connect via a WiFi network, the best thing you can do is remain close to the signal source, trying to avoid any kind of obstacle between your device and the aerial.