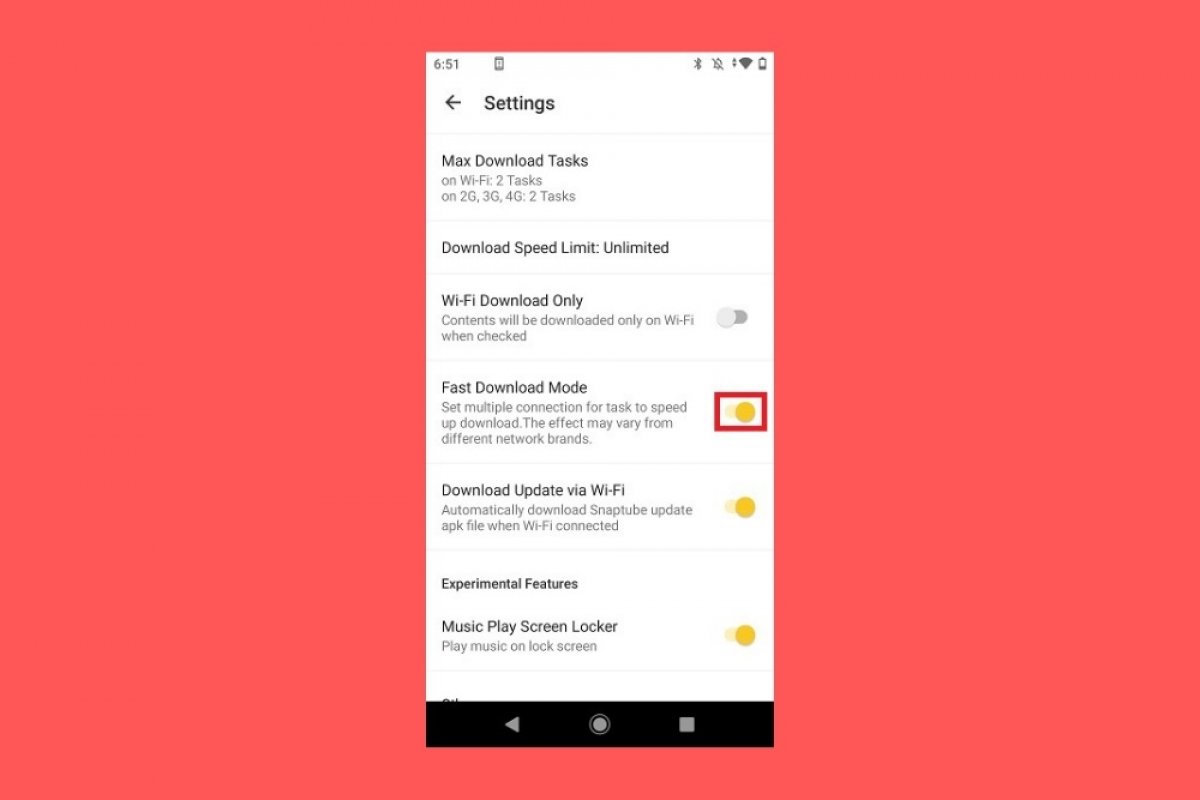 To enjoy faster downloads when using SnapTube, there are some settings you can modify and customize. To access the settings, go to the Me section and tap on the icon in the upper right-hand corner.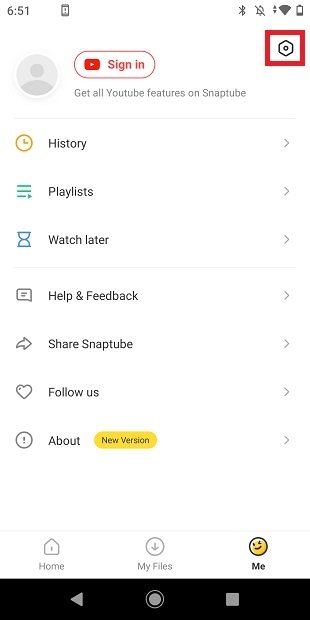 Open the app's settings
In the list below, you will find the option Download speed limit. By default, SnapTube has no speed limit and the default value is Unlimited.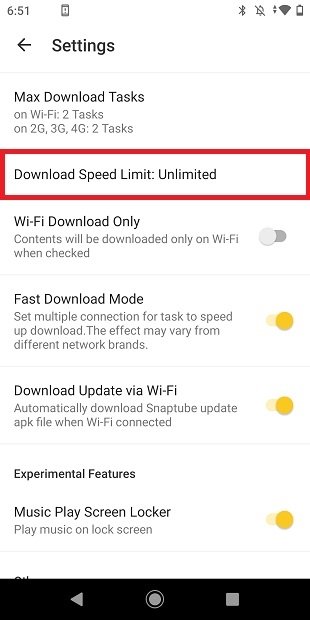 Remove the speed limit
But if this is not the case, and for some reason, there is a download limit imposed, you can remove it by tapping on Download speed limit, and then, move the slider to the right to activate Unlimited.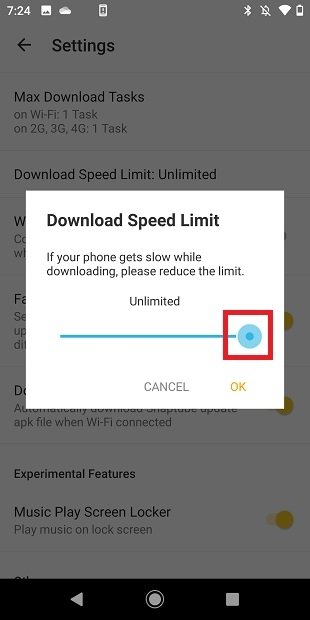 Removing the download limit
After this check, return to the list of options, search for Fast Download Mode, and activate the switch that you will see next to the statement.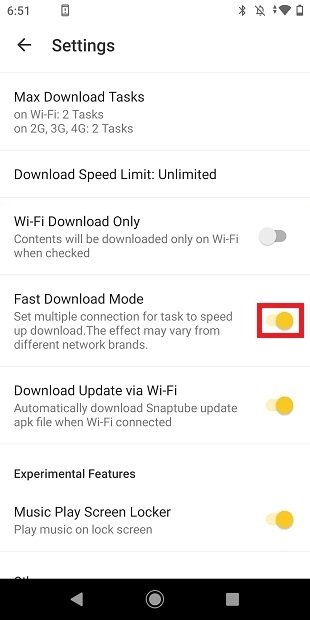 Enable the fast download mode
Also, modify the limit of simultaneous downloads. At this point, you should keep in mind that, the more downloads you make at the same time, the lower the maximum speed of each one of them will be. So if you want to increase the speed of SnapTube, prevent multiple downloads from taking place at the same time. Tap on Max Download Tasks.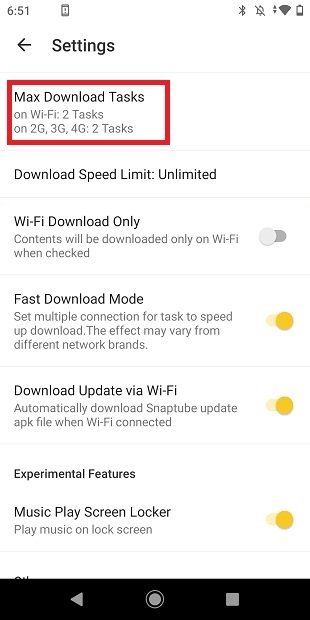 Modify the simultaneous downloads
Then, move the controls to the left to prevent multiple files from being downloaded simultaneously.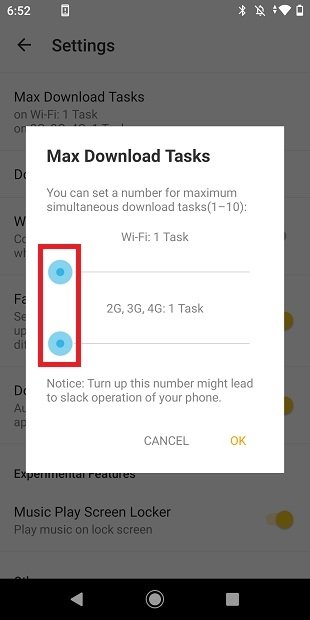 Download only one file at a time
In addition to these settings, some actions will let you download at a higher speed. For example, check that you have good coverage. This detail is important, not only when using the mobile data connection, but also when downloading via your home Wi-Fi connection. On the other hand, close those applications that remain connected to the Internet in the background and interrupt any other download outside SnapTube. By doing this, you will free up bandwidth and significantly increase speed.