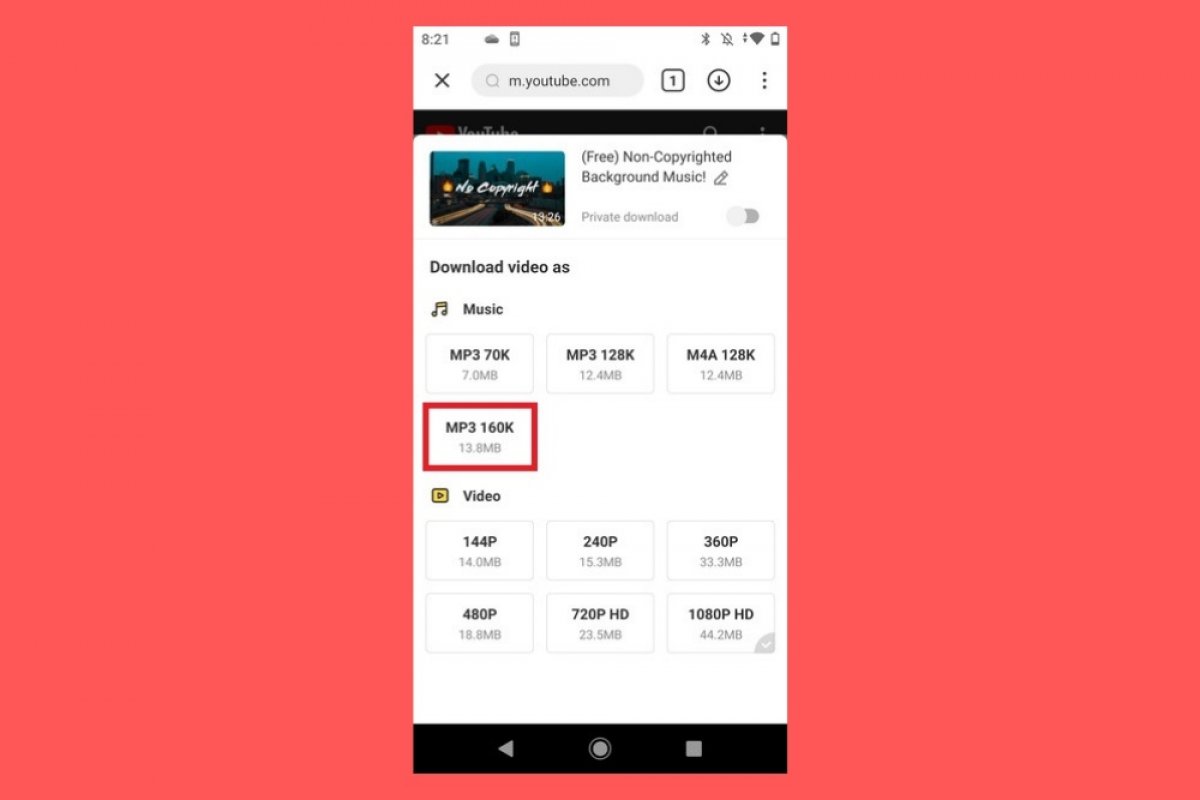 Downloading MP3 music with SnapTube is very easy. The first thing you must do is locate the song you want to download. You can do this on any website that has an HTML5-developed player, such as YouTube. Now, open SnapTube and tap on its icon.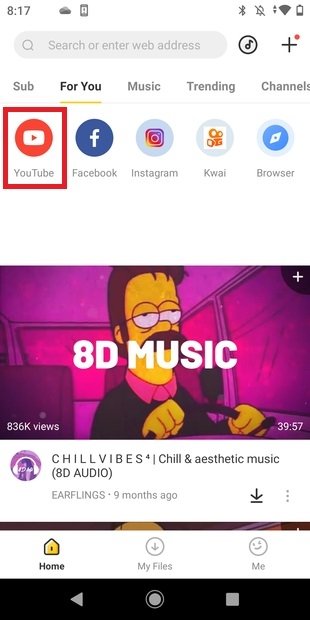 Open YouTube
Use the search function to find the song you want to download.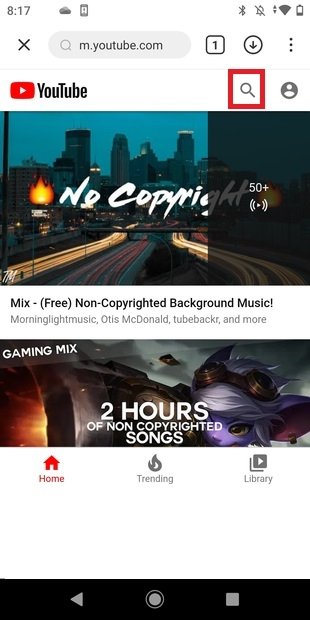 Search in YouTube
Tap on the most appropriate result to start playback.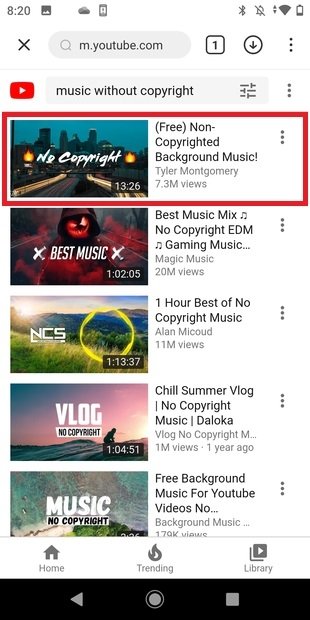 Open a video to start the playback
Then, tap on the yellow download button that will appear on the right side of the screen.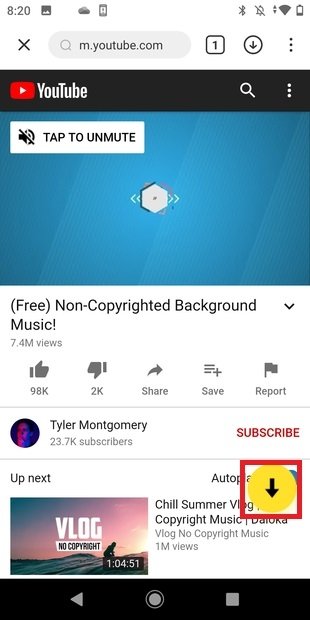 Download button
Under the heading Download video as, you will find a section called Music. From here, you can choose the quality of the MP3 file. Remember that by selecting a lower quality, the downloaded file will weigh less. On the contrary, if you download music in high quality, you will exhaust the storage of your device sooner.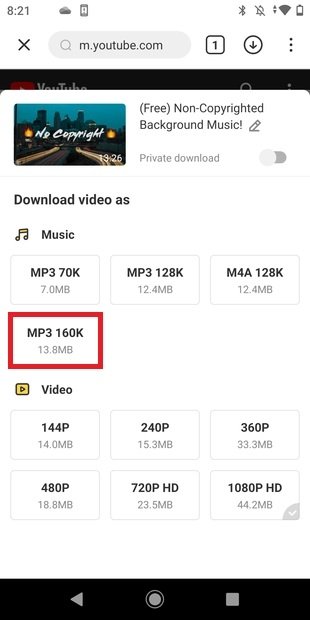 Select the download quality
After choosing the quality, the download will start immediately. You can check the download history in the My Files section, accessible from the bottom navigation bar.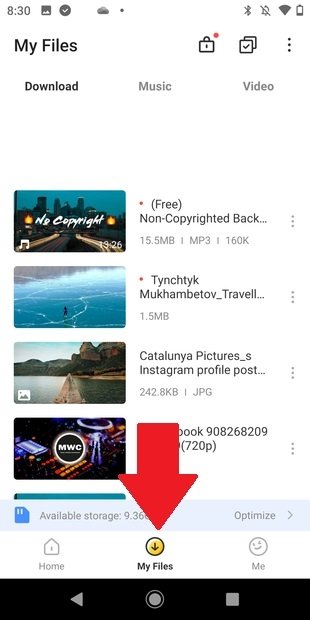 SnapTube's download section
To open or manipulate your downloads, use the file browser or a compatible music player. SnapTube downloads are stored, by default, in the Downloads folder, located inside snaptube.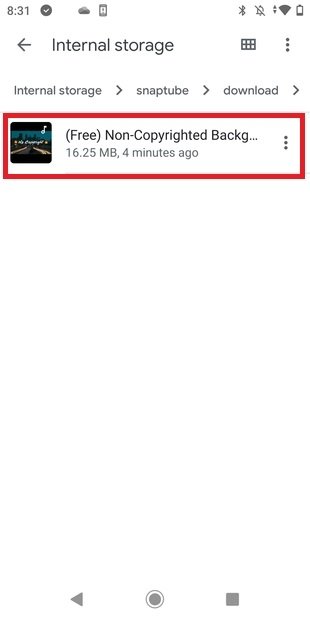 Downloads in the file explorer
Before downloading any song using this tool, remember that it is only possible to do so if it is royalty-free music or with the express permission of its author. Otherwise, you may violate the intellectual property laws of your country. On the other hand, do not start a download from a website without verifying that its terms and conditions permit it. Many of these services limit the distribution of content hosted on their servers, even if you uploaded it yourself.