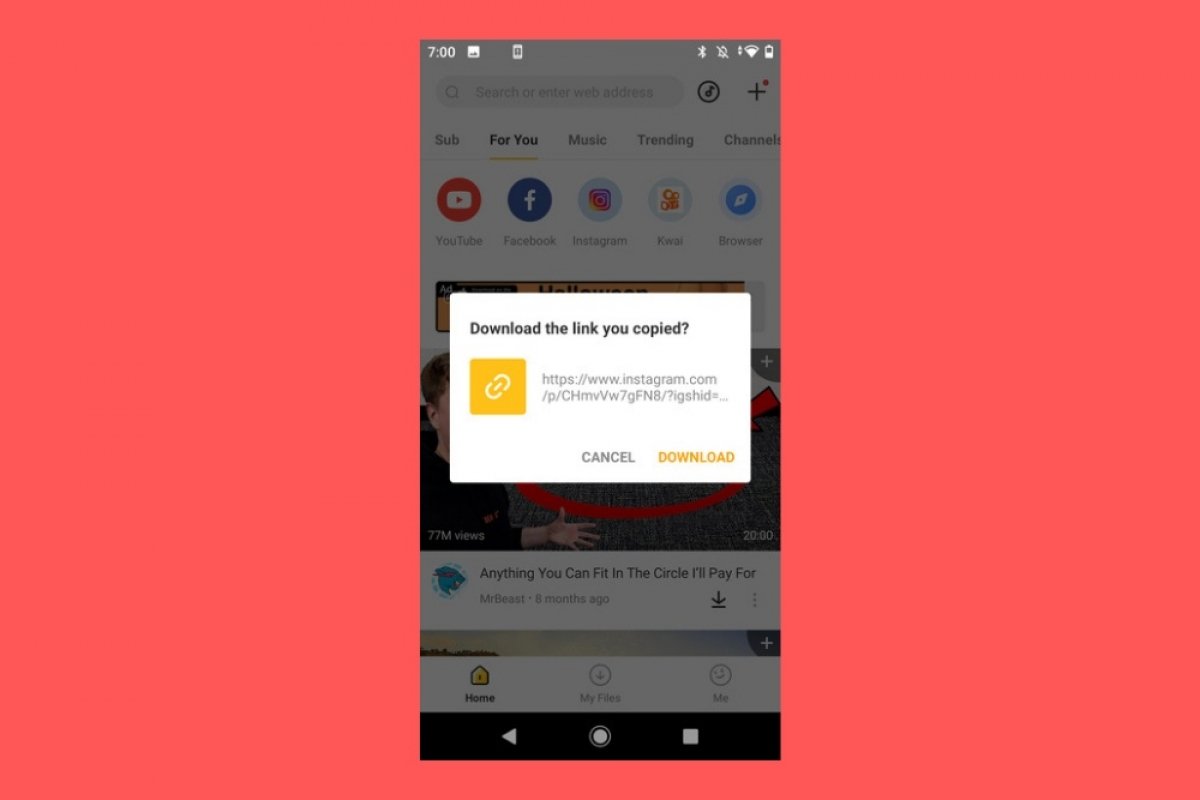 Downloading images and pictures from Instagram is very similar to downloading videos. In other words, this possibility isn't integrated into the app like with Facebook or YouTube. Instead, we have to extract the URL of the publication before being able to download the photos. To do so, we have to follow these steps:
Step 1: the first thing to do is open the Instagram app and locate the photos we want to download.
Step 2: every single Instagram post has a button below it to the right which we'll have to click on. This button offers us extra information about the publication.
Step 3: amongst other information, we can check the full URL of each publication. We'll copy it to the clipboard by using the button located on the bottom right-hand side of the interface by clicking on the option Copy Link.
Step 4: now, go to SnapTube, click on the button to download contents and paste the URL you've just copied to start downloading the pictures almost immediately.
SnapTube is a client to download multimedia contents from different portals. It's an Android application that has been forbidden on Google Play because downloading videos from YouTube (one of the many options it offers us) goes against the rules of this store that regulate which apps can be published by developers. That means that if you want to get hold of the APK of SnapTube, you'll have to resort to alternative download sites of the likes of Malavida, from where you can directly download the installation file.