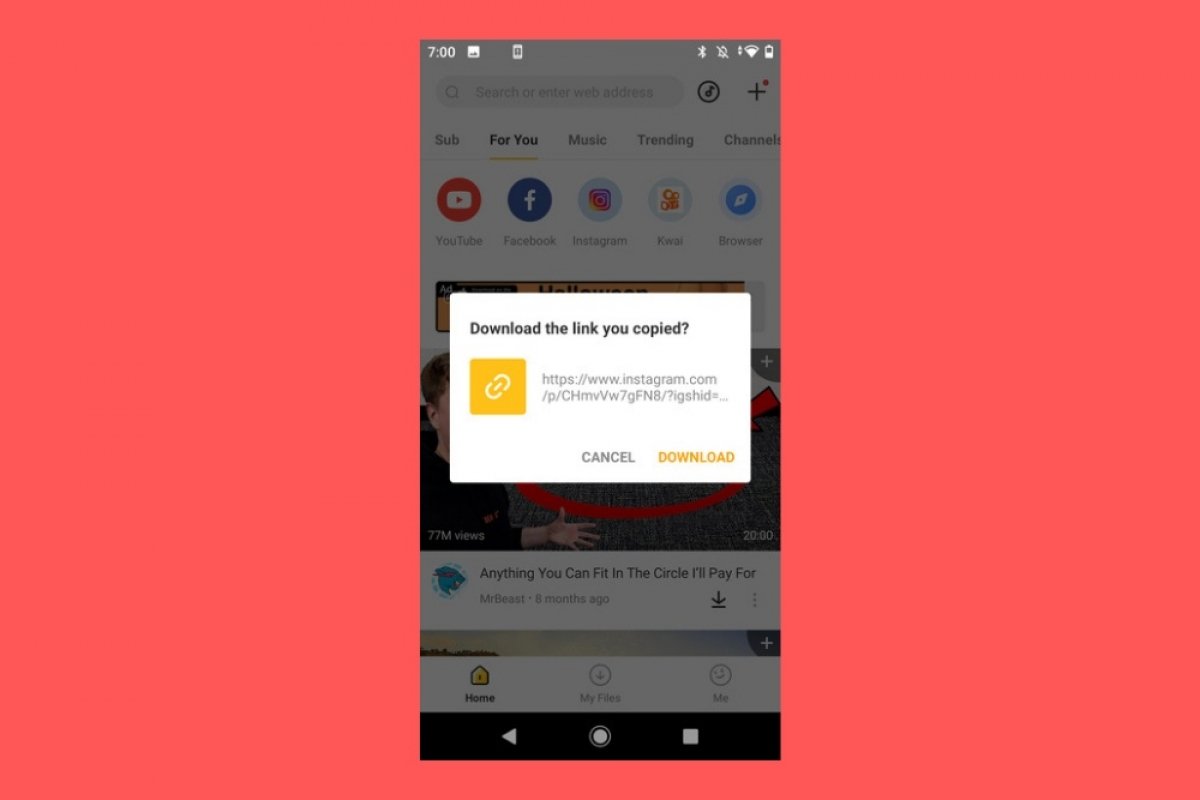 Downloading an image from Instagram with SnapTube is a very easy task. The first step is to get the link to the content. To do this, open the official Instagram application and tap on the three dots at the top of any publication.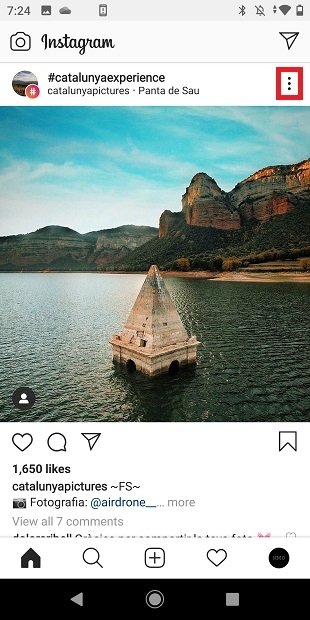 Open the options menu
On the pop-up menu that will appear, tap on Copy Link.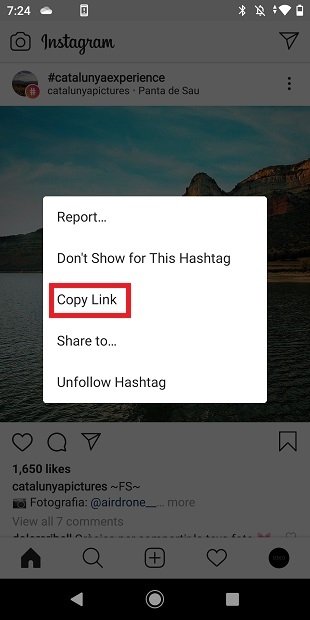 Copy the Instagram link
Now, it is time to open SnapTube. This tool will automatically detect the link you just copied to the clipboard and let you download its content. Tap on Download to continue.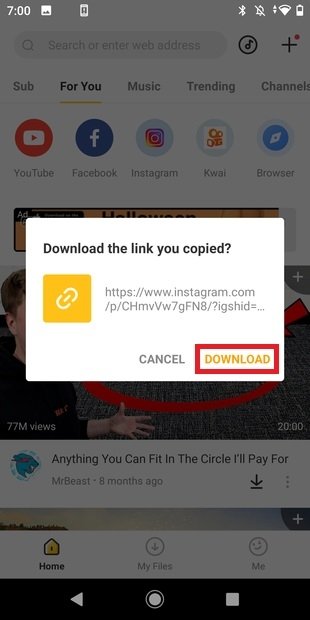 Link copied to the clipboard
Then, tap on Start Download.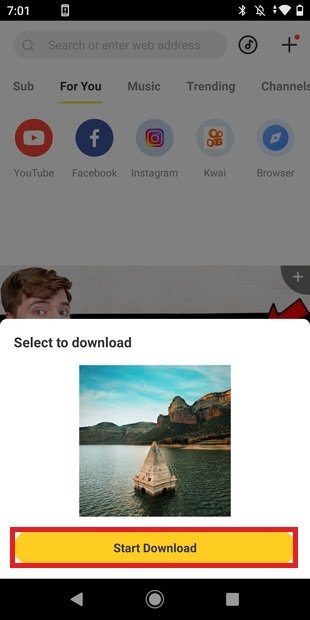 Start downloading
Once it is finished, the image will be hosted in the internal storage of your device. You can consult all the downloaded files by tapping on the My files section.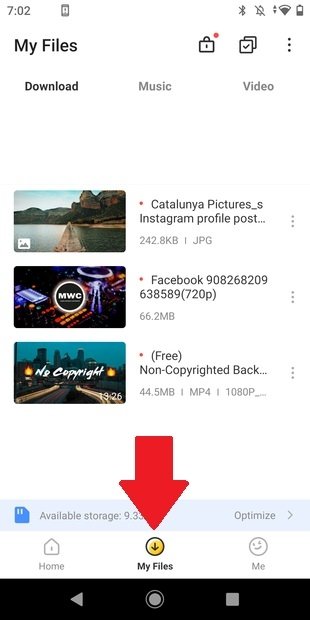 My downloaded files
You can also view them using the file browser. To do so, go to the snaptube folder and tap on Download. From there, you can manage all your downloads, move them to other folders, open them with a compatible application, or create a backup in the cloud.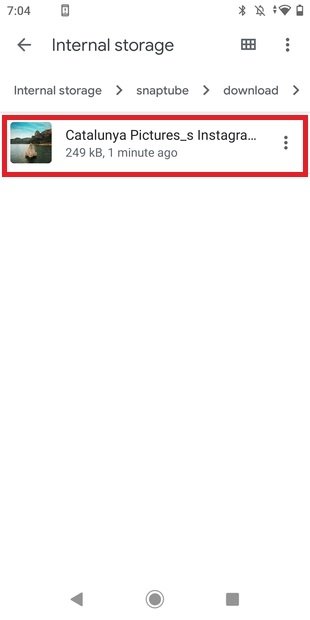 Files downloaded to the internal storage space
Do not forget that, before downloading, it is important to read the Instagram terms and conditions to check what kind of content you can get and store. Although SnapTube is indeed a practical tool for retrieving images and videos from your profile, some social networks limit the distribution of content hosted on their servers.
On the other hand, remember that some content may be protected by copyright and cannot be downloaded without authorization. In that case, you could violate the laws of your country that protect the intellectual property of such content and its authors.