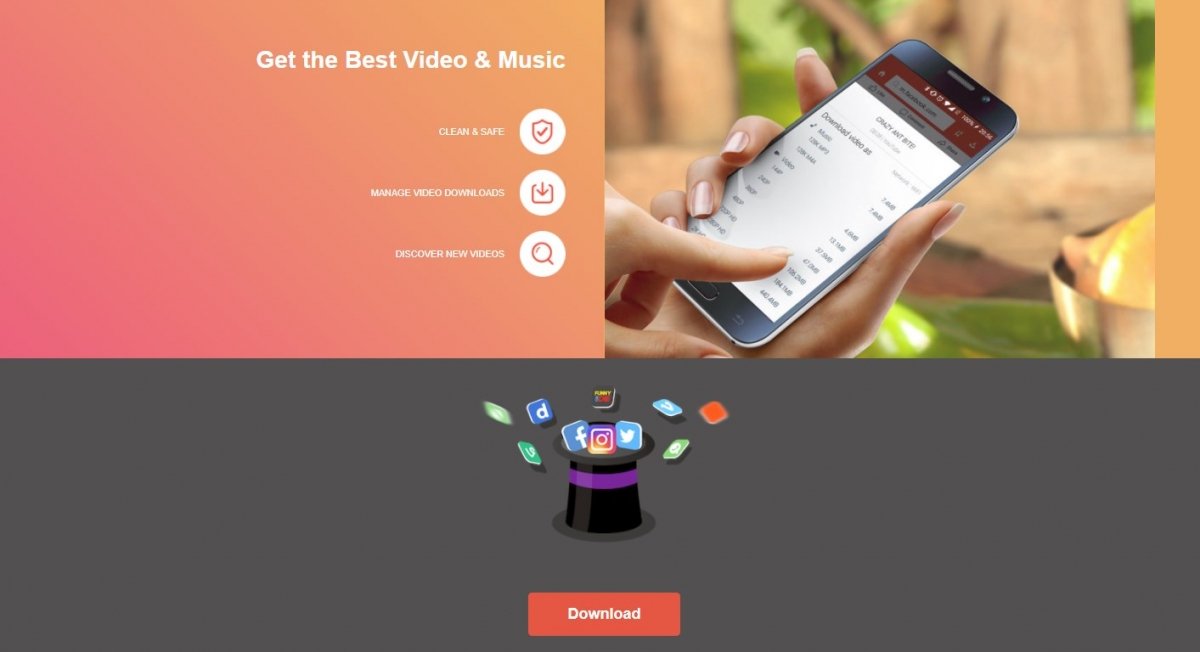 To be able to download SnapTube to a PC, you've got different alternatives. These are some of them:
From Malavida: go to the SnapTube datasheet on Malavida in our Android section. Here you'll see a green Download button that you'll have to press and then follow the steps indicated to end up downloading the APK file to your computer.
From the official SnapTube website: you can also download the APK file straight from the web https://www.snaptubeapp.com. You only need to click on the download button to get hold of the installation file.
From Aptoide and other alternative app stores: there are other app stores that offer us the download of this software. As you know, you won't be able to find it in the Google Play Store, the official marketplace for Android apps because it goes against some of the rules imposed by Google to all developers who wish to share their applications. And that includes not promoting apps that can be used to download contents from YouTube.
Once you've downloaded the APK to your computer, you need to get hold of an Android emulator to be able to run it. You've got several different alternatives, with BlueStacks and Andy as two of the most popular options. You'll just have to run this file on any of these virtual machines and that's it.
However, to be able to download videos from the Internet to your computer, do you really want to resort to an Android app? There are easier methods to do so from a computer, such as using the download client aTube Catcher. Another possibility is to access a web application with our browser, such as Peggo for instance. These methods are much faster and easier than downloading and running an Android app on a computer.