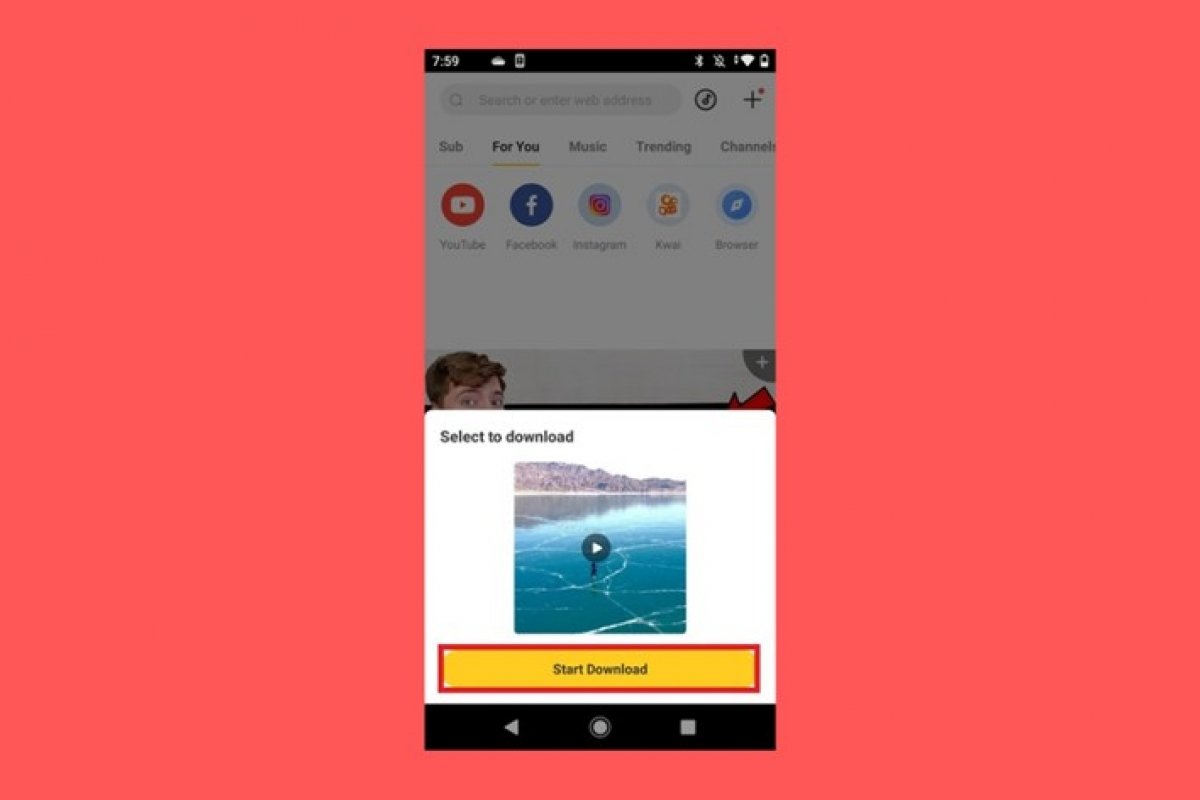 Downloading your own videos from Instagram is easy thanks to tools like SnapTube. To start, open Instagram and copy the public link of the video. To do this, tap on the three dots above the publication.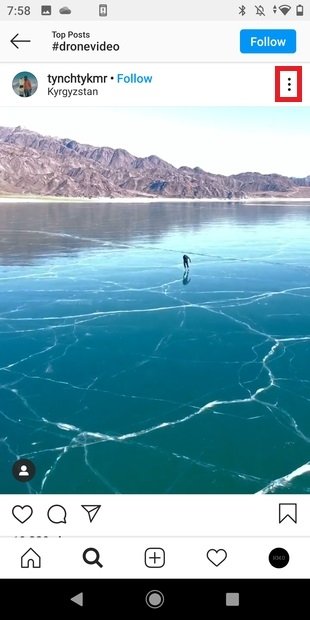 Open the post's menu
In the list of options that will appear, locate the Copy Link option and tap on it.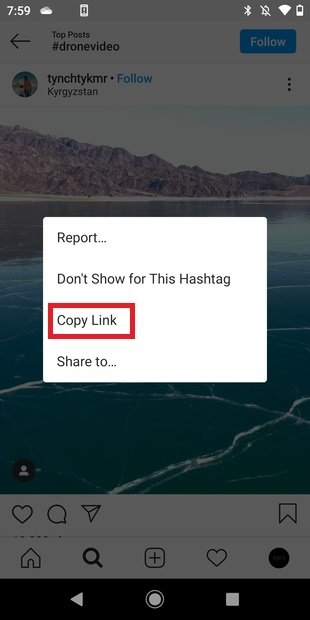 Copy the link
Now, go to SnapTube. This application detects compatible links copied to the clipboard. That is why, as soon as you access it, it will offer you to download the link you just copied. Tap on the Download button to continue.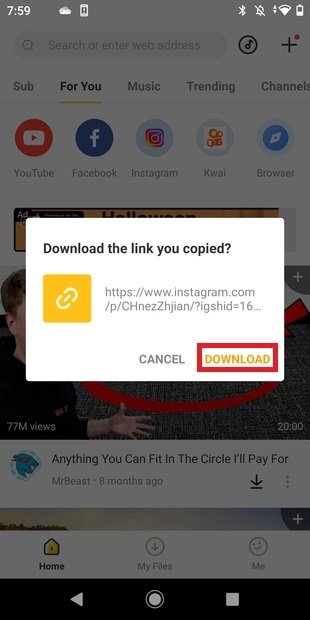 Link copied to the clipboard
Then, tap at Start Download. This will start the download.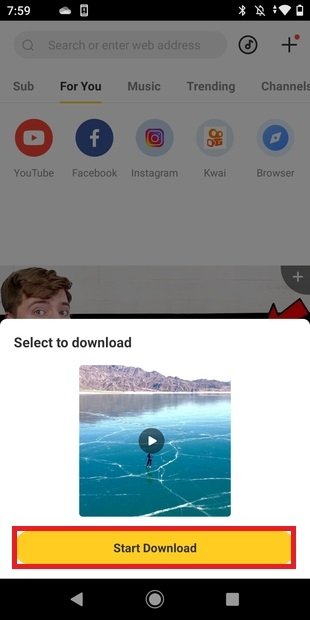 Start downloading
The media file is now stored on your device. Tap on the My files section to check it out. From here, it is also possible to play the downloaded videos. However, SnapTube will force you to download a specific media player.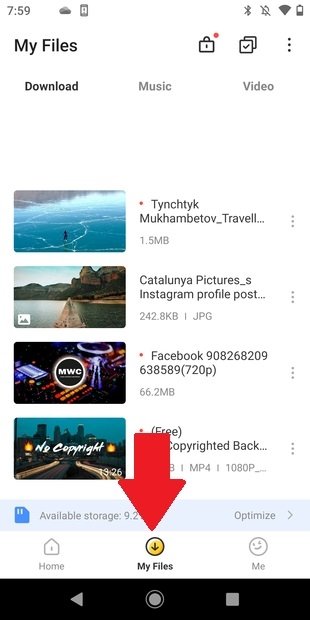 My downloaded files
If you prefer not to do so, open the file browser and navigate to the Downloads folder, located inside SnapTube. From there, you can open, copy, move, or upload to the cloud all the downloaded files.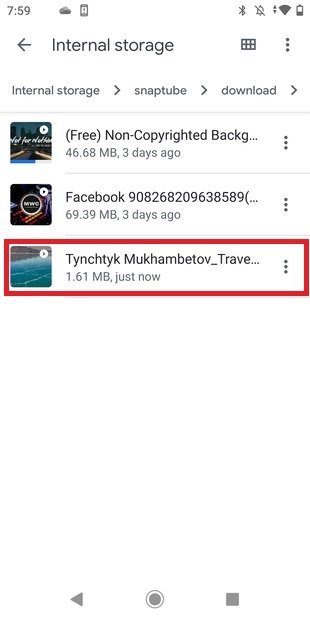 File downloaded to your local storage
Please, note that this process is only valid for downloading those publications that contain video. In no case does it serve to download a story or a Reel.
Before downloading, make sure that the Instagram terms and conditions permit it. Sometimes, these platforms limit the distribution of files uploaded to their servers, including those that were created and published by the user. On the other hand, you should avoid saving or distributing content that is protected by copyright. Otherwise, you may be violating the intellectual property laws of your country.