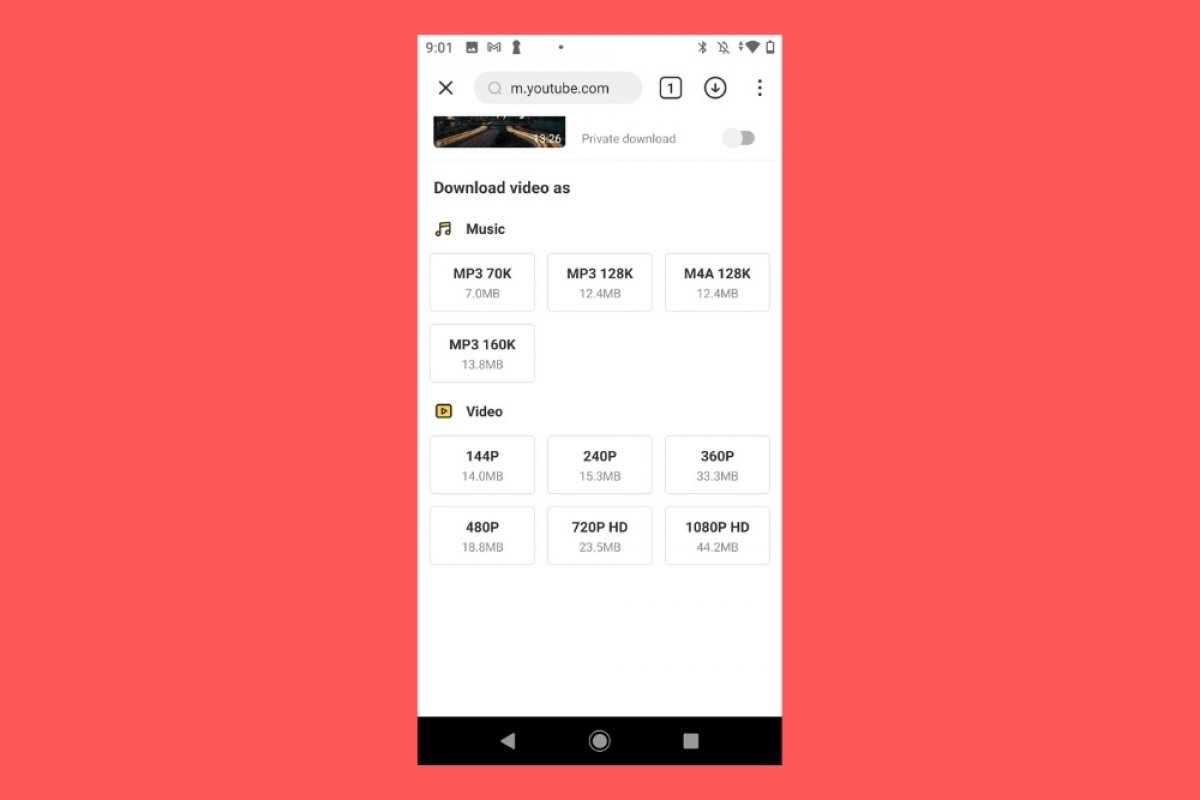 To be able to download videos from YouTube with SnapTube, you have to follow these steps:
Step 1: in the first place, open the application, and once you're one the main interface of the app, tap the textbox that you'll see in the search tool available on the upper part of the interface.
Step 2: you'll be automatically redirected to a screen with shortcuts to several different web services. One of those icons shows the typical YouTube logo which is precisely where you'll have to click.
Step 3: once you've accessed, you'll taken to the YouTube home screen. There, you'll have to type in your username and password to be able to access as a user of the most popular video site in the world.
Step 4: now that you've logged in, you can scroll through all the contents of YouTube just as if you were using the native Android app to download the videos of your choice. This option becomes available as soon as you click on any of the videos you'd like to watch.
Step 5: tap on the yellow bubble with a downward arrow to enable the download function. Once you've done so, a pop-up window will appear from here you can choose both the download format and quality. Accept the download and wait for the latter to end to be able to open the file in the corresponding folder of your Android device. The time it takes will depend on your connection's speed for which reason, it's recommendable to be connected to a WiFi network.