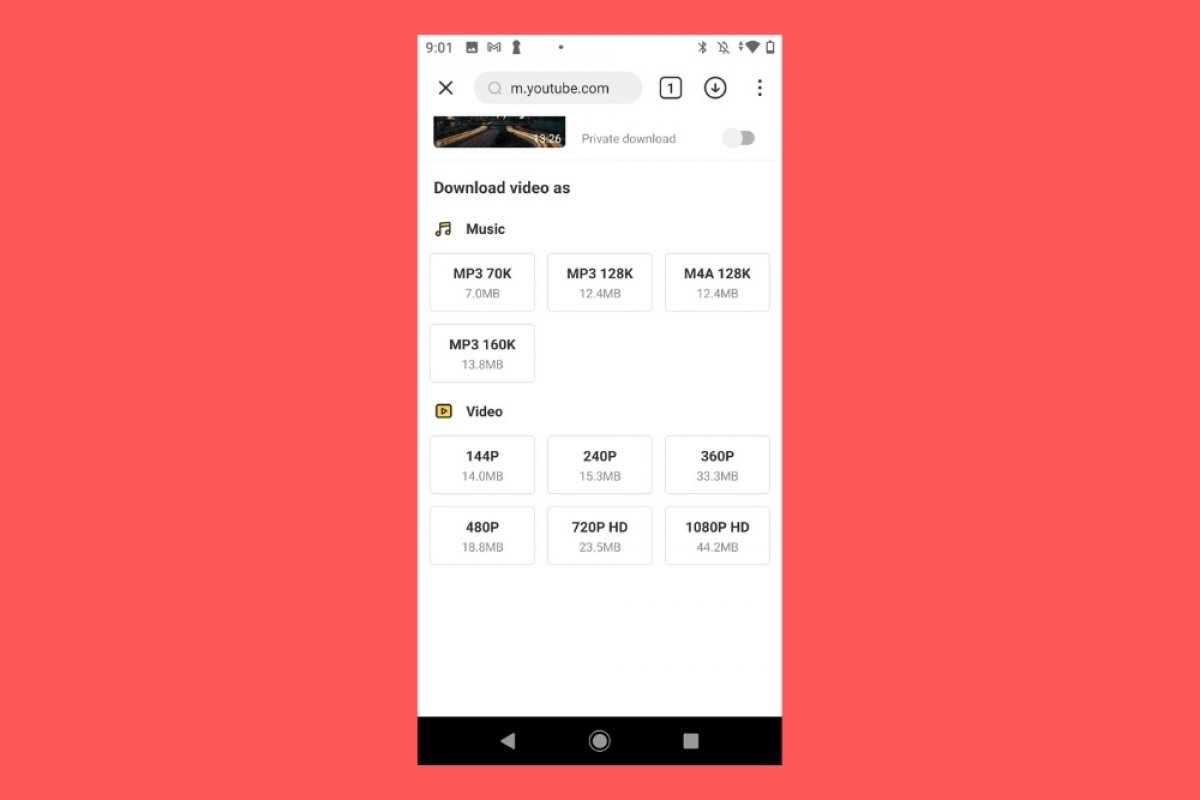 Downloading videos from YouTube using SnapTube is a very simple process. Just open the application, and from its main screen, tap on the service icon. Thanks to its integrated browser, you can access the YouTube home page directly.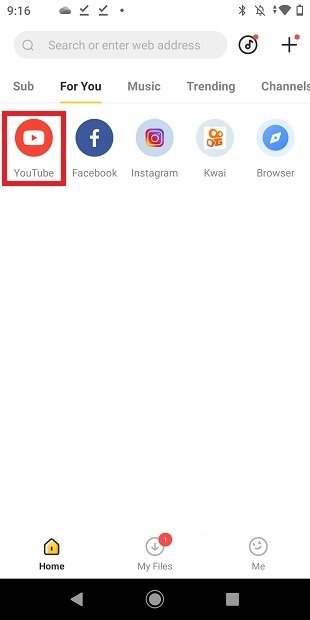 Download from YouTube
Use the browser to locate the video you want to download.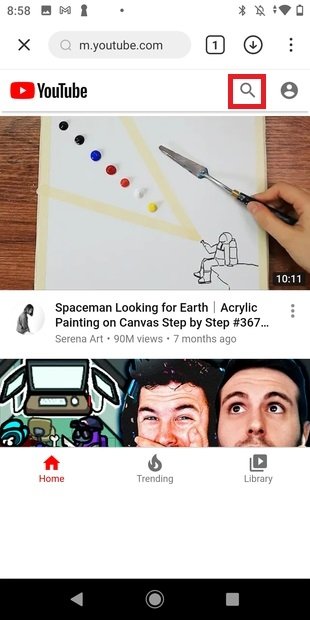 YouTube's search engine
Once you are in the search results, open the video to start playing.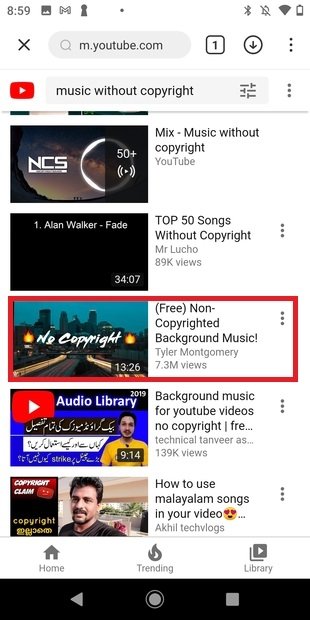 Open the video
Then, in the lower right part of the screen, a button will appear represented by an arrow pointing downwards. Tap on it to start the download.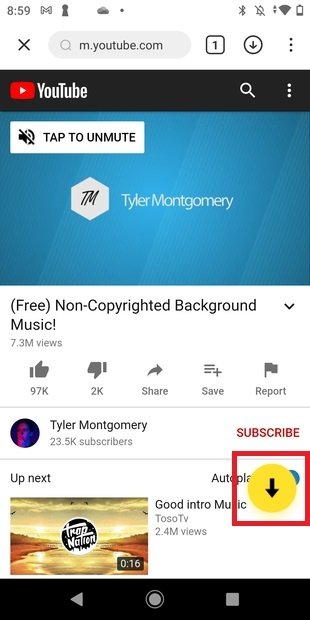 Start downloading the video
It is time to select the format and quality of the download. There are some options on this screen that are worth highlighting. For example, you can get only the audio of the video in MP3 format and select the sound quality. On the other hand, if you want to download the whole video, you can choose the resolution. The maximum download resolution will depend on the resolution of the original video.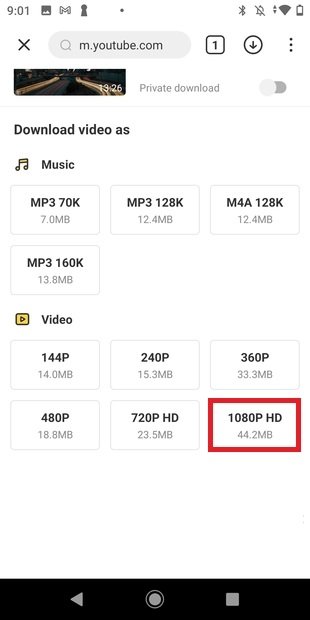 Choose the download resolution
After choosing the format and resolution, the download will start automatically. You will be notified when this is completed. You can also consult all your downloads from the My Files section, available in the lower navigation bar.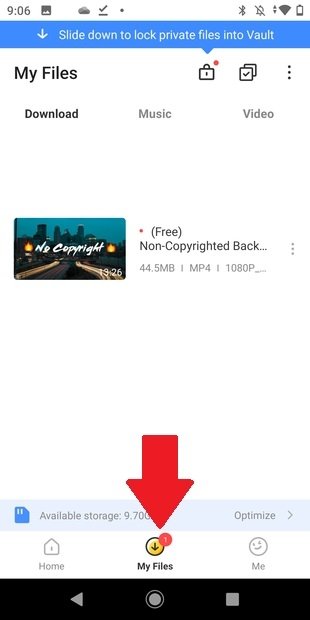 Download section
SnapTube forces you to use its own video player, available on Google Play, to play your files. However, you can use your favorite player by simply locating the file on the internal storage of your phone. SnapTube downloads are stored in the Downloads folder inside Snaptube.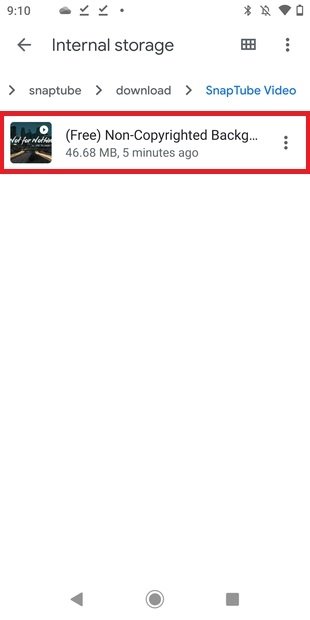 Downloaded video in the file explorer
When you open your download from the file browser, Android will use the default player of the system. Do not forget that you must have a valid license to store, reproduce, and distribute the content you download from this platform.