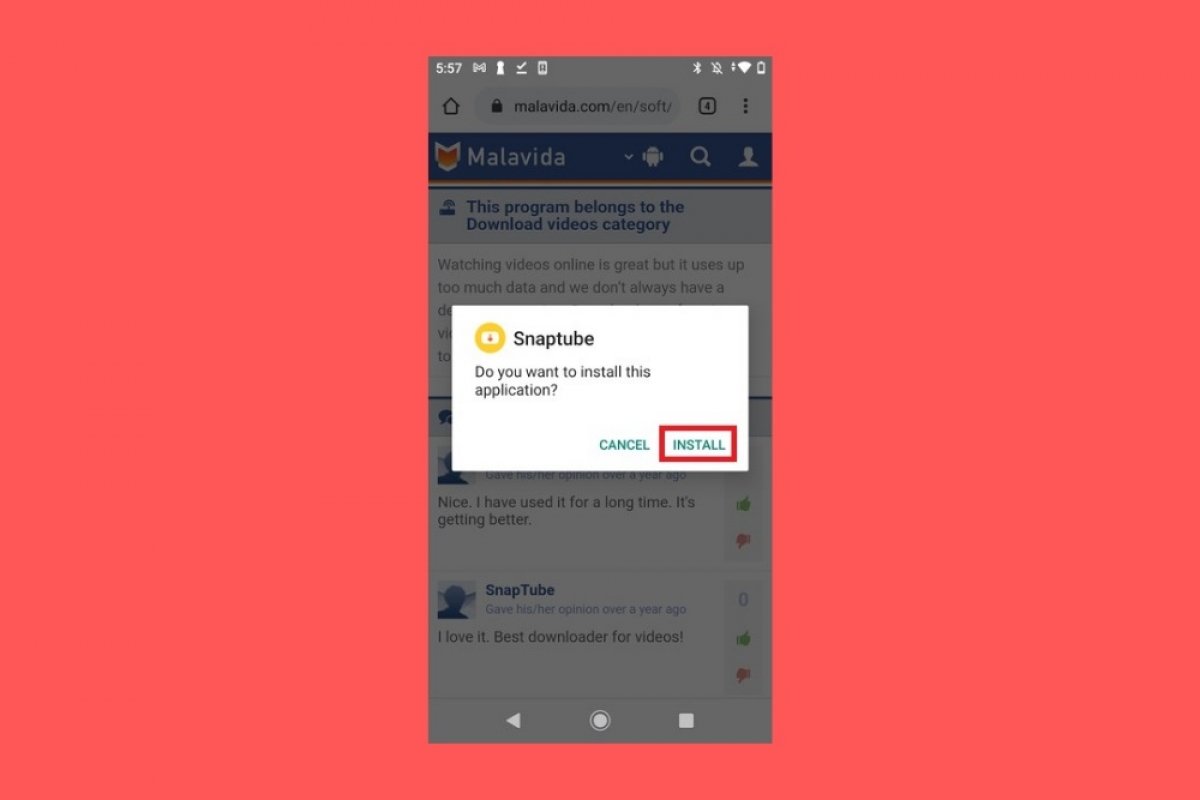 The installation of Snaptube follows the usual process and is the same as any other application. The only disadvantage you will encounter is that this utility is not available in Google Play. You can easily solve this problem by using the direct download from their website or a reliable alternative store, such as Malavida. To get its APK file and install it on your device, use the link at the end of the guide.
Then, in the SnapTube tab in Malavida, tap on Download.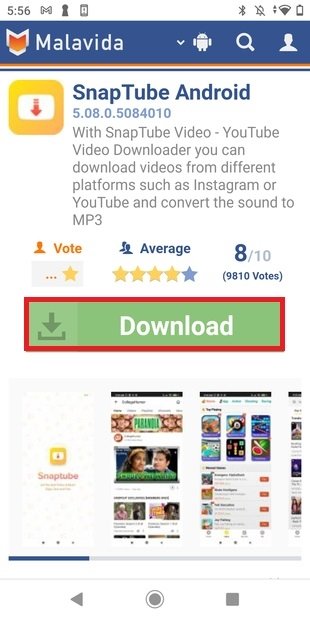 SnapTube's download page on Malavida
Again, use the Download button to start the installation file download.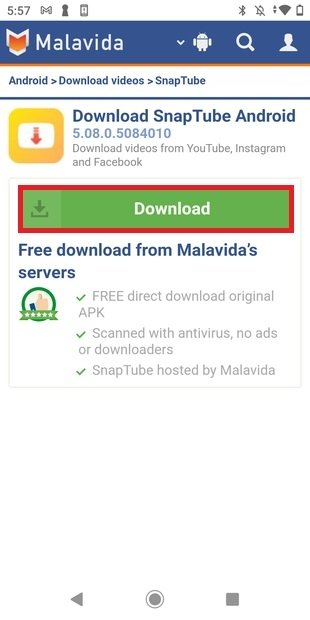 Start downloading from Malavida
When the download is complete, it is time to open the APK. You can do it directly from the browser, tapping on Open. If this option does not appear, go to the Downloads folder using the file explorer.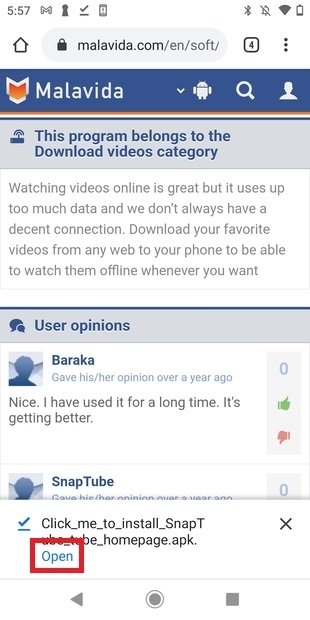 Open SnapTube's APK
In the pop-up dialog, tap on Install.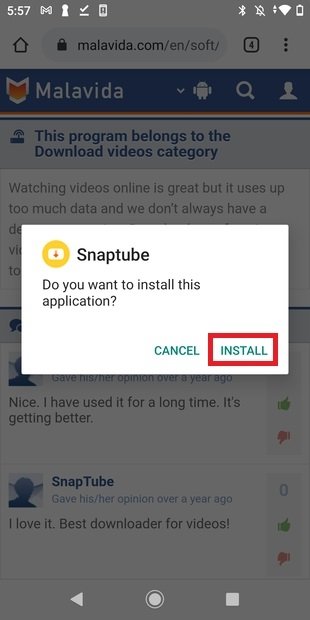 Install SnapTube
To finish, tap on Open to start the application.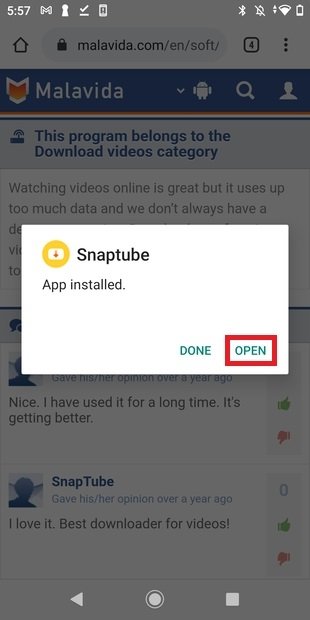 Open SnapTube
From now on, you can find SnapTube in your application box. Thanks to this tool, you will be able to download videos from the most popular websites and social networks. The most popular supported platforms are Facebook, YouTube, and Instagram.
Remember that you can only download music or videos that are free of copyright. To avoid infringing the intellectual property laws of your country, make sure you have a license to start a download. On the other hand, if you are going to share a downloaded video, find out what your obligations are. Much of the audiovisual material circulating on the Internet can be distributed free of charge, but it is necessary to mention the author.