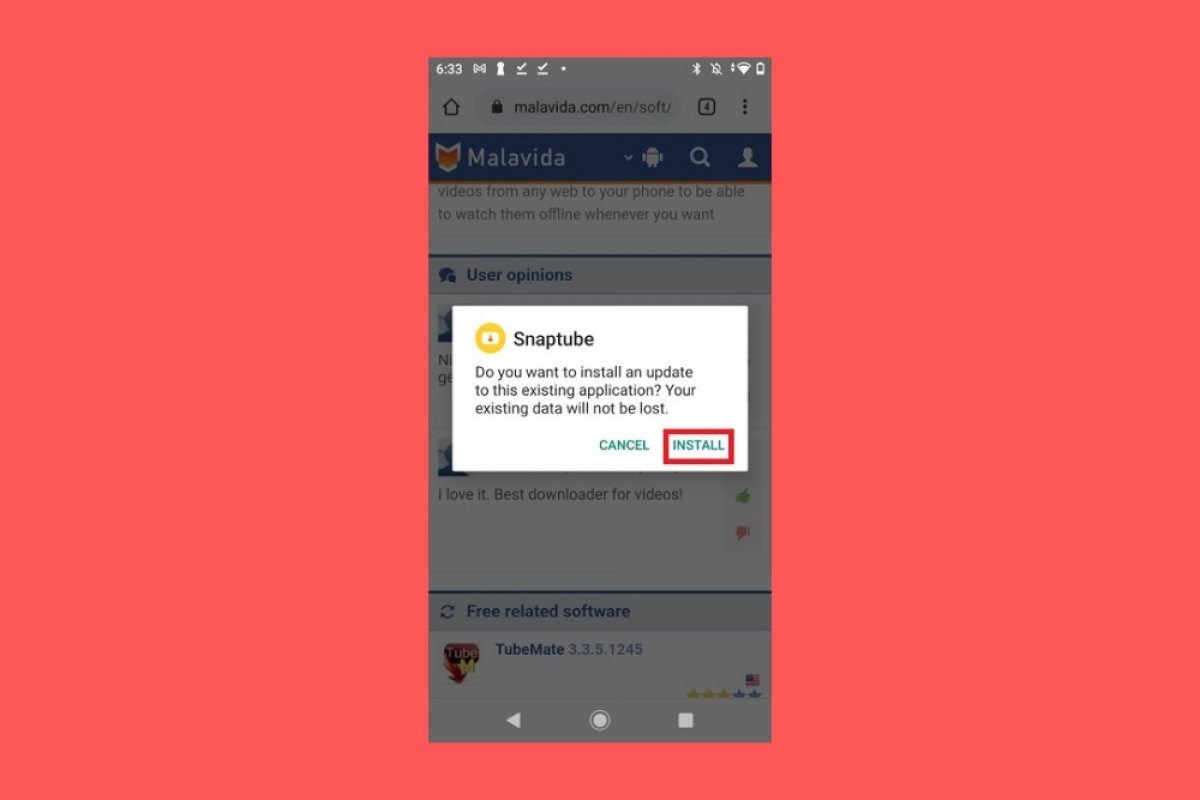 Keeping the applications on your device up to date is very important. Thanks to the new versions, developers improve security, stability, and user experience, adding new functions and features. In the case of SnapTube, we know that this is a very active development. In fact, every month, several updates are released. Although it is not on Google Play, new versions of SnapTube are easily available.
One of the ways is to download your installation file manually. The first thing you should do is check which version is installed on your device. To do so, go to App info.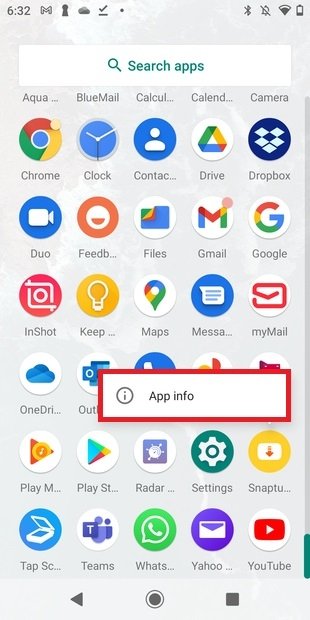 Open the datasheet on Android
Slide to the end of the list of options and check which version you have installed.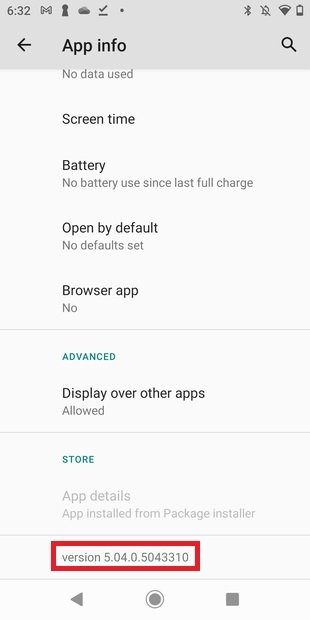 Check the version installed on Android
Go to the application tab in Malavida and check if the number is equal or higher. If it is higher, it means that there is a new version available. Tap on Download to go to the download page.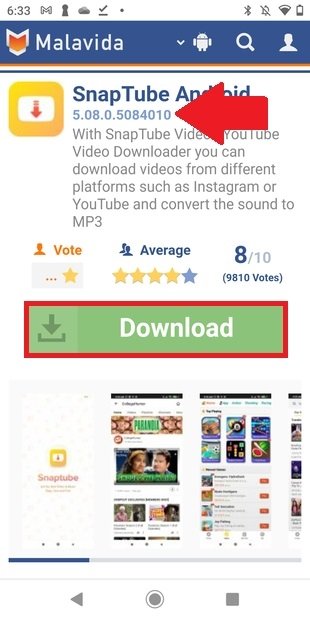 Check the version and download
Again, tap on Download to start the download.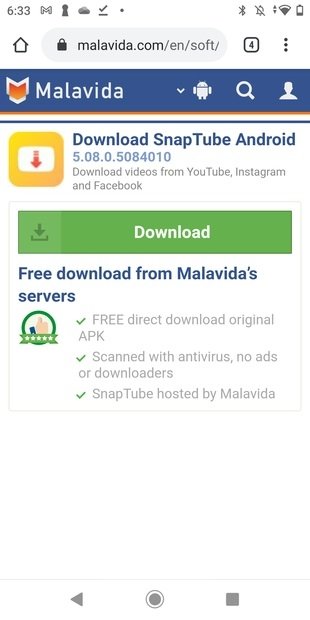 Page to download SnapTube
Once finished, tap on Open to open the APK and start the update.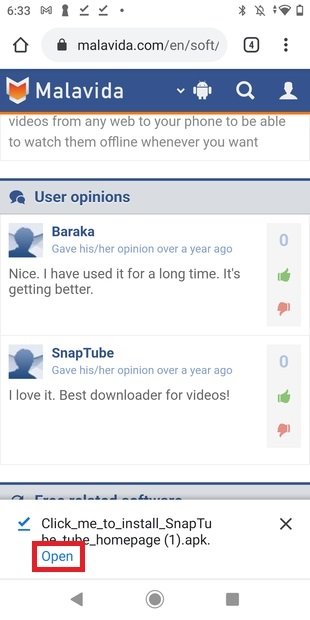 Open the APK to update
Use the Install button to start.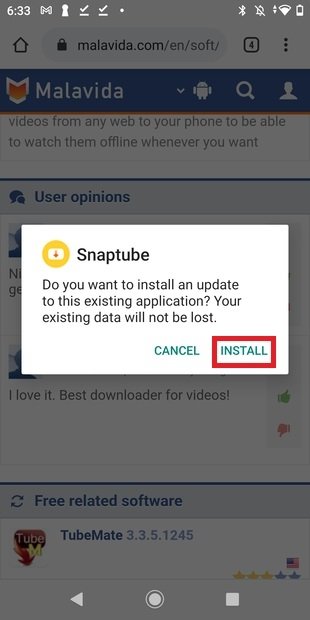 Install the update
When you receive the message App installed, SnapTube will have been updated.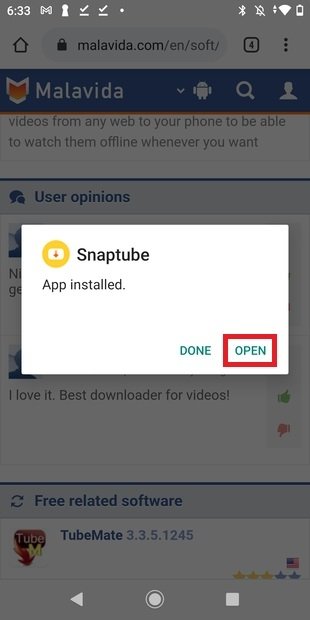 Open SnapTube which you've just installed
Alternatively, you can use the integrated SnapTube updater. You will find it in the Me section. If a new version is available, the message New version will appear.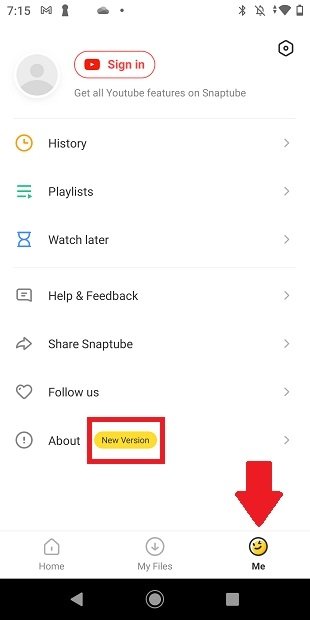 New version available
In the pop-up dialog, tap on Update to begin.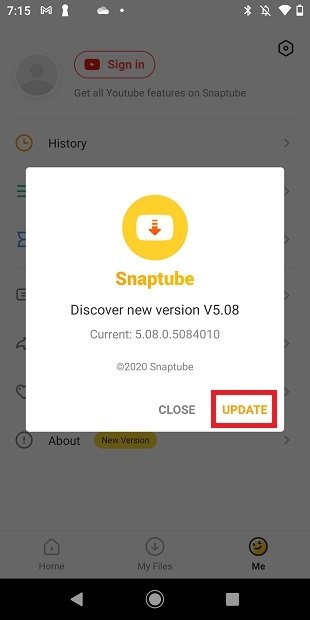 Install the update from SnapTube
Finally, use the Install button to apply the update.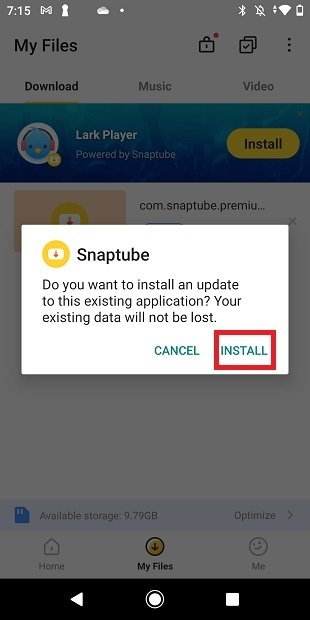 Install the new version
After finishing, you will have the latest version of SnapTube installed.