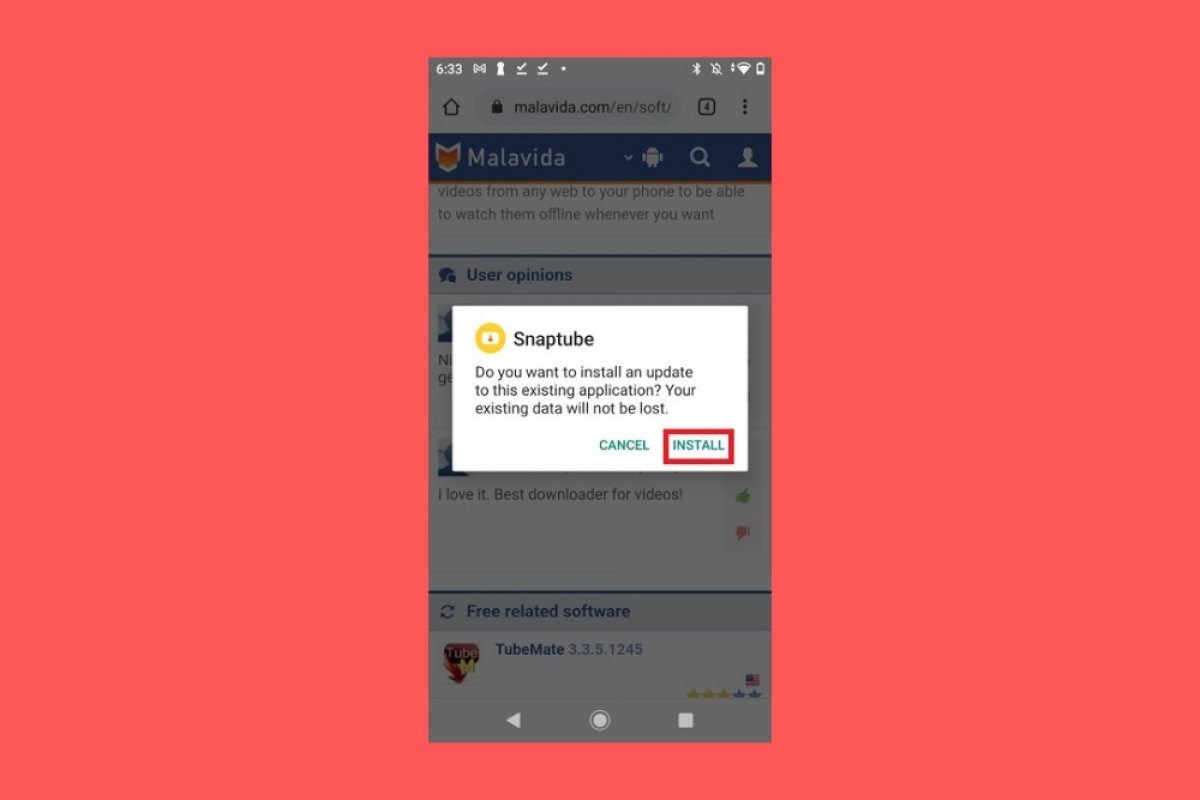 To be able to update SnapTube you can resort to different methods, as described in the list below:
On the one hand, you can come to Malavida and check for yourself if there's a new version of the application. You can find out by taking a look at the version number of the application or the update date. This information can be found at the bottom of our datasheet.
Another method is to check the configuration panel of your device. There, in the About section you'll be able to see which is the latest stable version available and if you've got it. If you haven't, you'll be able to download the new app and let the system update by itself. Don't worry about your configuration or the history of use because you'll be able to preserve it.
A third possibility is to follow the profiles of this project on social networks of the likes of Twitter or Facebook that usually announce all the latest versions available, whether stable or at beta stage.
Remember that this application isn't installed from the Google Play Store and, therefore, doesn't make use of Google Play Services which is usually in charge of controlling the update of applications to their latest versions. And you can't install it from the official Android marketplace because it goes against some of the rules of this store about publishing apps on it (as you probably know, the app allows us to download videos from YouTube). That's why it's distributed on its own webpage or by means of alternative app stores of the likes of Aptoide or APKMirror. That means that we'll have to authorize on our device the installation of files coming from unknown sources.