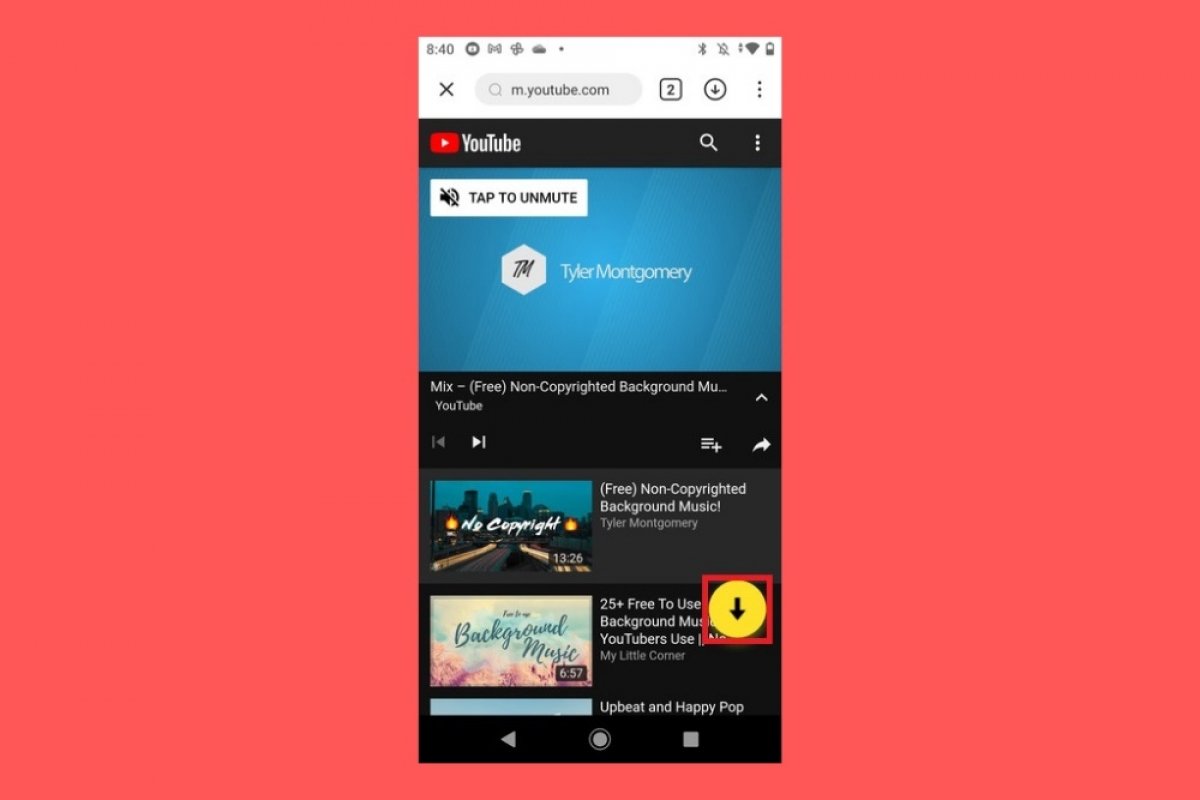 SnapTube stands out for having a simple, clean, and well-organized interface. These virtues mean that its use does not involve a steep learning curve and that the user can master it easily. SnapTube is divided into three main sections. The first of them is Home.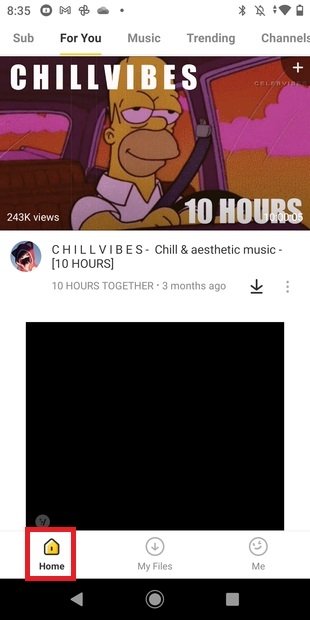 SnapTube's main screen
This is the home page of SnapTube and provides recommendations, trends, and other categories of media files that are available for download. Also, by tapping on the Subsection, you can access your favorite YouTube channels. To do this, you need to sign in with your Google account.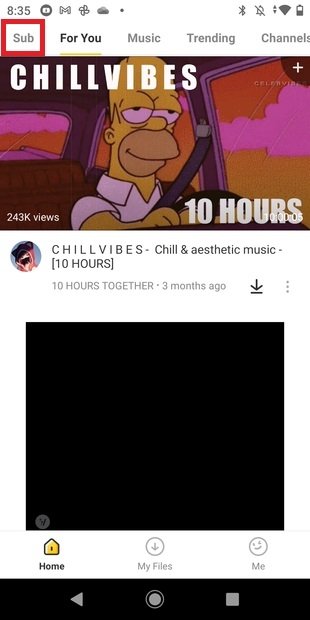 YouTube subscription in SnapTube
Next, you will find the My Files section.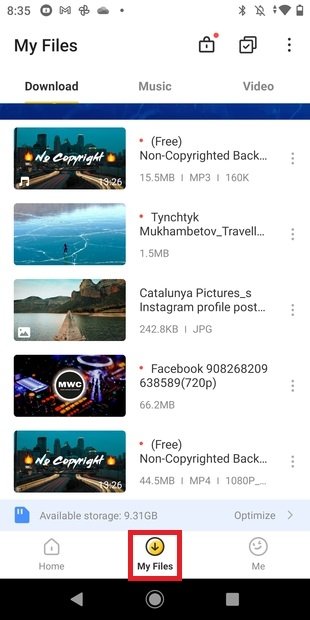 Download section
From here, you can access the download history and check which media files you have stored. Tapping on any of them will start its playback. In the case of music and videos, it is necessary to install a specific player from Google Play.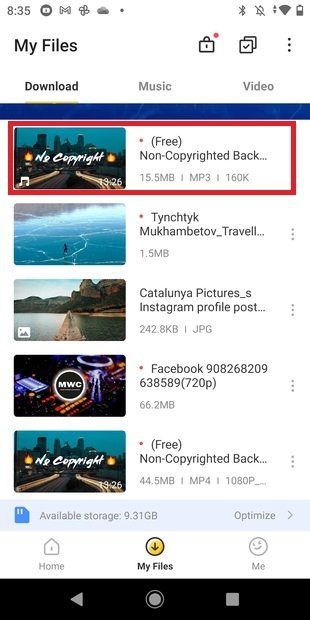 Open a video
In this section, it is also possible to delete downloaded files, share them in other applications, and view the folder where they are stored. Also, in My Files, you have an interesting graphic that indicates how much free space is left on your device.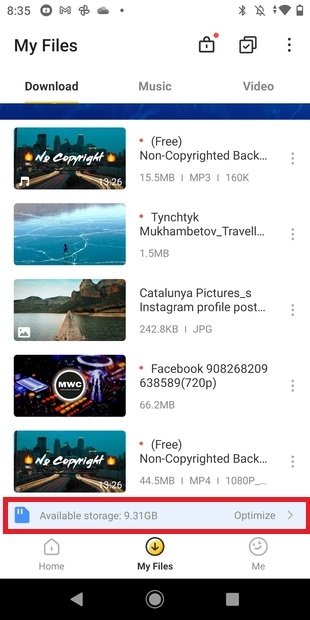 Storage space available
The last section is Me. There, you will find direct access to the application settings. Just tap on the icon of the cogwheel located in the upper right corner.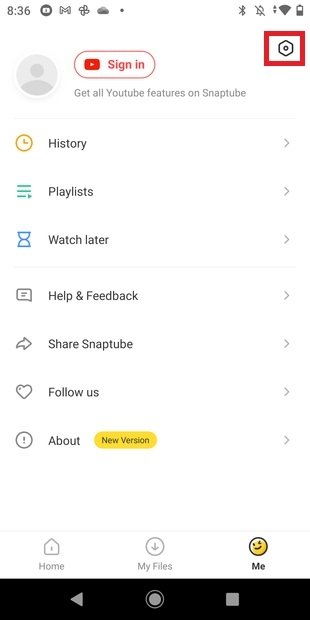 Access the settings
There, you will find some interesting options that will help you customize the user experience. For example, you can modify the download folder and use your SD card by tapping on Download Path.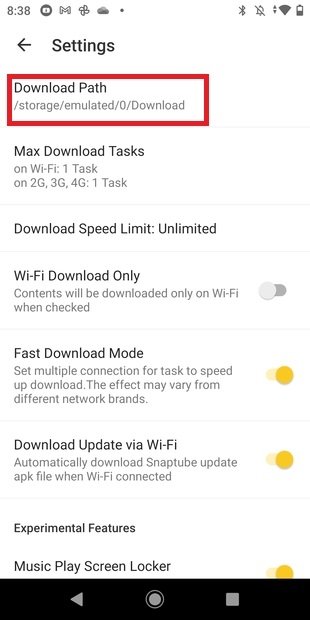 Change the download folder
You can also activate the fast download mode.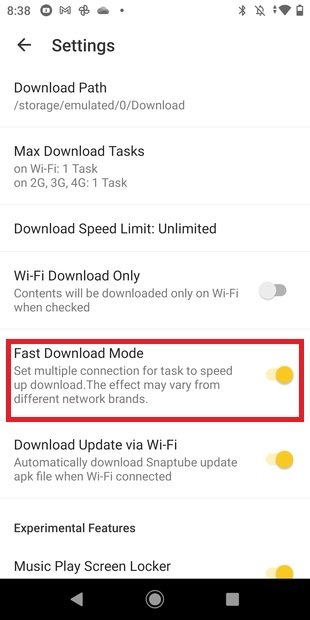 Fast downloading enabled
SnapTube has a native dark mode, configurable from Night Mode.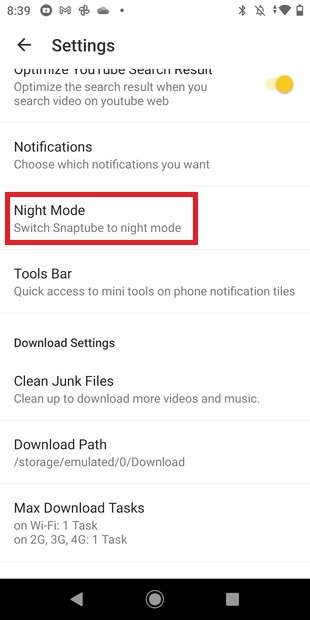 SnapTube's dark mode
And finally, you can add a toolbar with shortcuts to the notifications section by tapping on the Tools bar.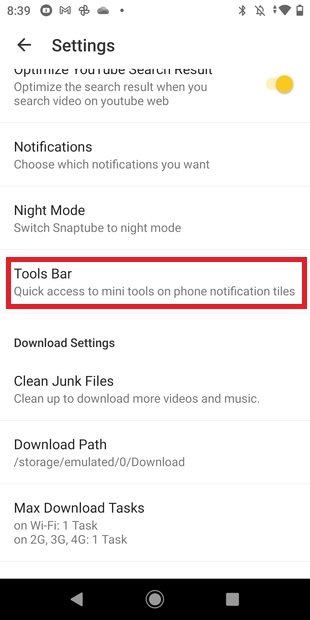 Toolbar
Going back to the Me section, from there, you have the option to log in to YouTube. This will let you easily navigate between your subscriptions, your history, and playlists to download your favorite videos more easily.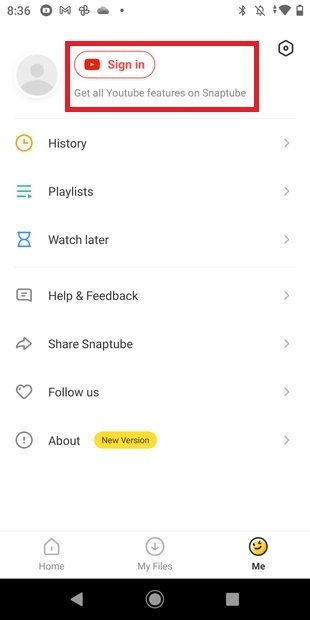 Log in to YouTube
After analyzing the three main sections of SnapTube, you will be ready to start using this tool. However, before finishing, let us show you the operation of its integrated browser. As you can see, it works in a very similar way to any other browser. At the top, you will see a text field that is used to search for or open websites.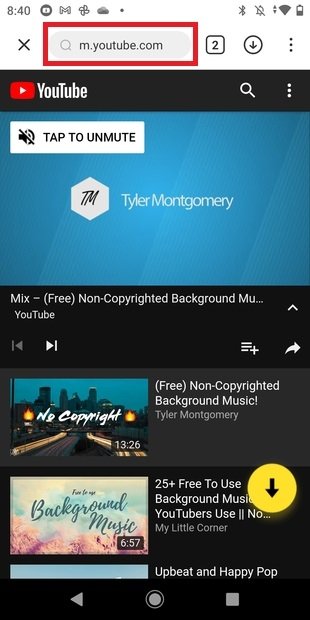 SnapTube's built-in browser
Also, SnapTube allows you to open several pages simultaneously in tabs.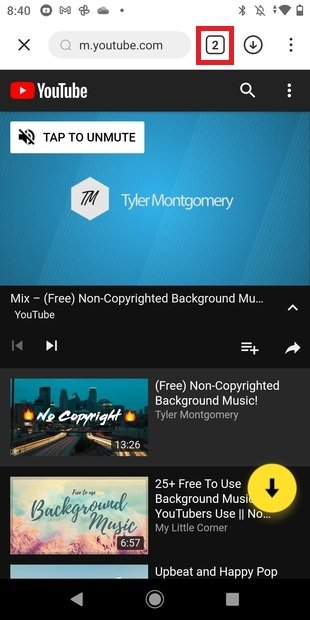 Tab-based browsing
And, finally, we cannot overlook its download button, which will appear automatically when a compatible media file is detected.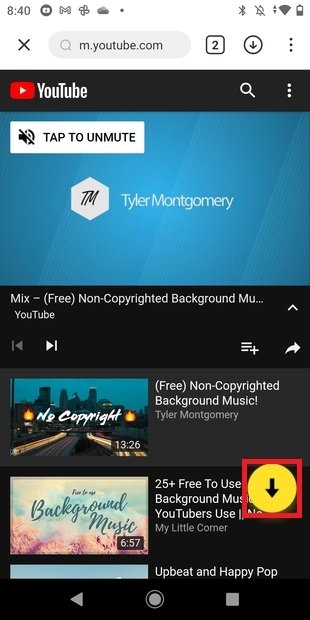 Download button
In short, SnapTube is an effective and useful video and audio download tool.