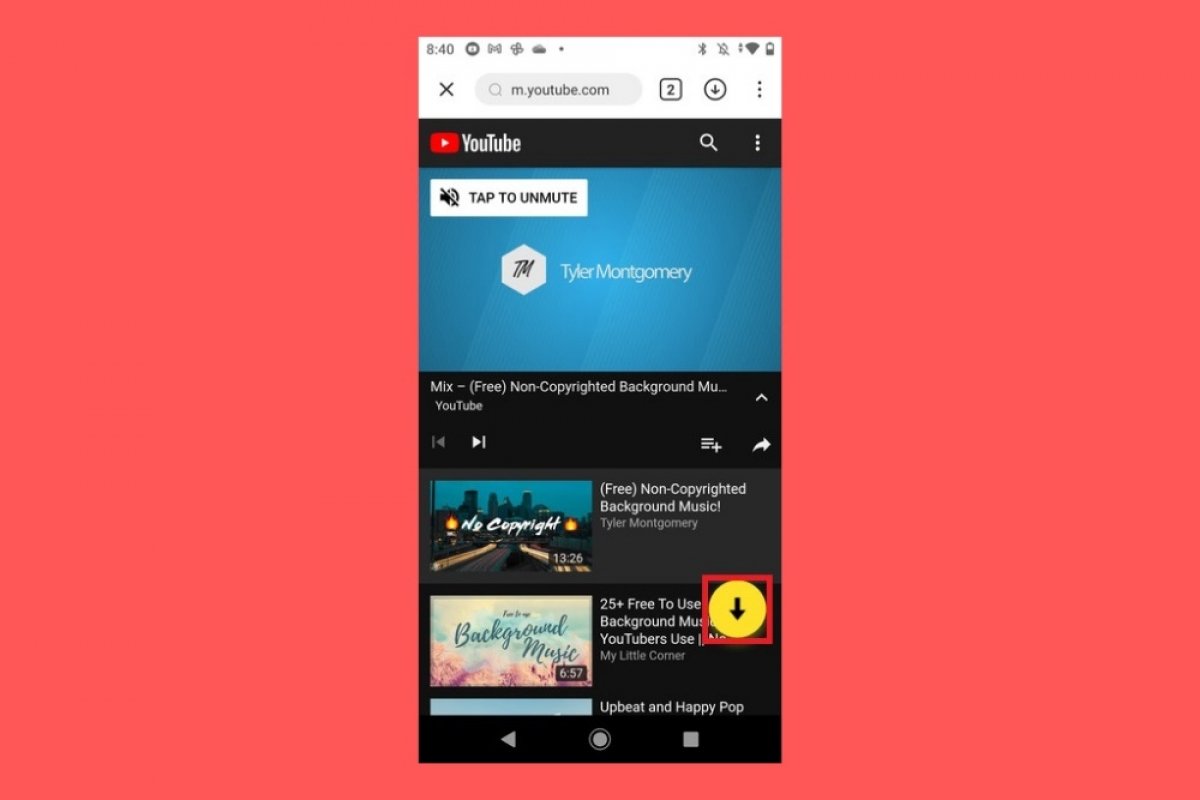 SnapTube is a simple and easy-to-use program that offers us plenty of possibilities. Just take a look:
Discover contents by categories: this video download application offers us a home screen from which it shows us different categories and what's trendy in each one of them. You can explore each one of them by swiping your finger left or right or tapping on the name of each one. Once you've chosen the category, just scroll down to discover everything that it offers.
Use the search engine: it comes along with a tool to search for videos that, by default, is configured to be used with YouTube. It can be used just like any other online service, and once we've found whatever we're interested in, we can play it in the app or download it in the quality of our choice. We can switch from YouTube to other sites and services but for some of them you'll be required to be logged in, as is the case of social networks of the likes of Instagram or Facebook.
Discover the trendiest searches: it comes along with a section that shows us those concepts and keywords that other users of SnapTube are searching for the most.
Hit list: a list with the latest music hits. We can find out what songs are trendy and look for their videos or audios to download them.
Search history: we can recover whatever we may have searched for in the past thanks to the register that saves our searches made.
Application store: this isn't the main function of this application but it offers us a selection of applications to be downloaded straight from Google Play.