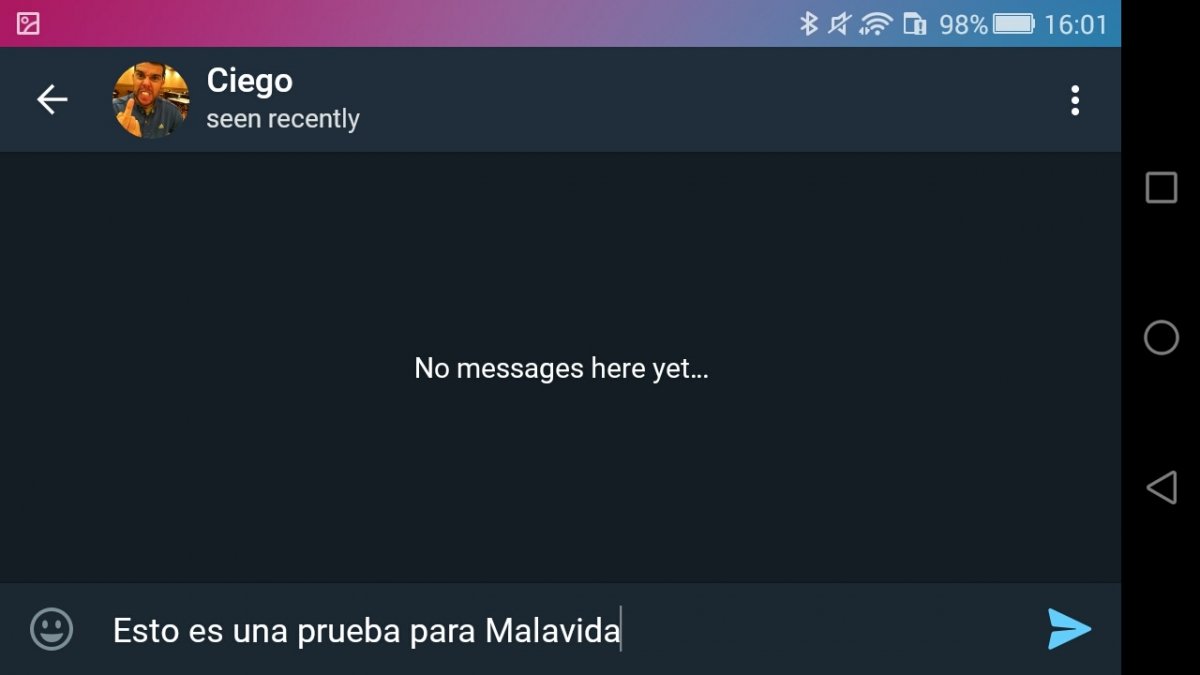 Telegram X is used by selecting contacts and sending message through a private conversation held with them. Contacts can be found using two methods:
By means of the contact list on our phone: the app uses our phone number to show us on our contact list all of the people we know that are already using Telegram or Telegram X on their mobile device.
By means of a nick: we can search for users without being our contacts on our list by searching for their username within the application.
From here on, it works just like any other instant messaging and chat application. In other words, we have to search for the users on our contact list to start chatting with them. We can also create groups with up to 50,000 users, reason for which it's considered as one of the best apps for the management of instant messaging distribution lists. In turn, it allows us to send documents and files in several formats (DOC, MP3, ZIP, multimedia…) without any size limits and we can write our personal profile with a biography, nickname, and profile pic.
On the other hand, it offers us compatibility with the rest of devices on which we can use Telegram, whether through a web access from our browser, on an iOS device or through Telegram Desktop for Mac or Windows.
Finally, we have to point out that it offers us great privacy functions by means of special end-to-end encryption techniques, which prevents our conversations from being read whilst they are travelling over the Internet or are hosted on the platform's servers.