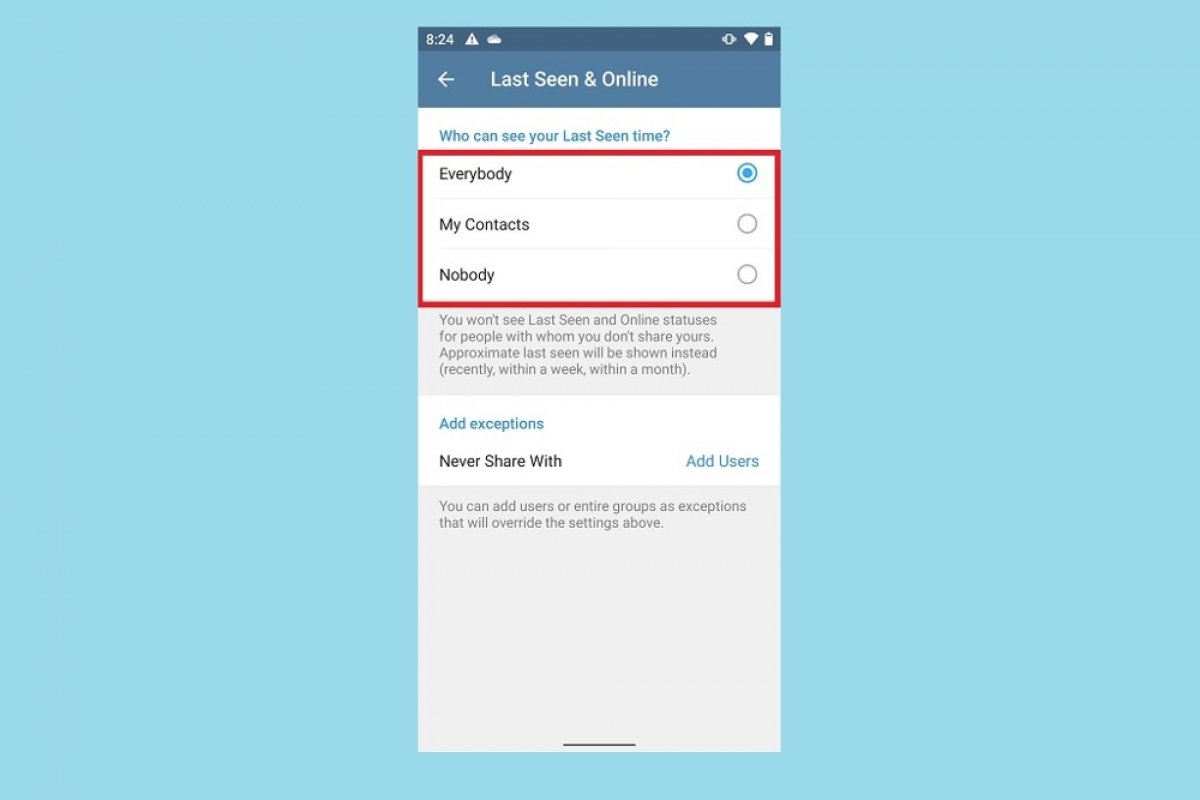 Telegram offers the possibility of showing other people whether you are online or not or when you last used the service. If you do not want this information to be public, you can hide it. To do this, just open the main menu of Telegram.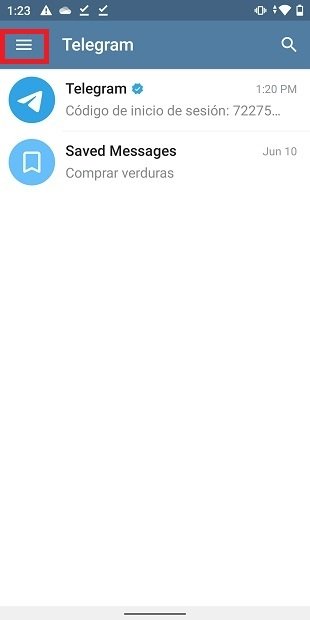 Open the main menu
Tap on Settings.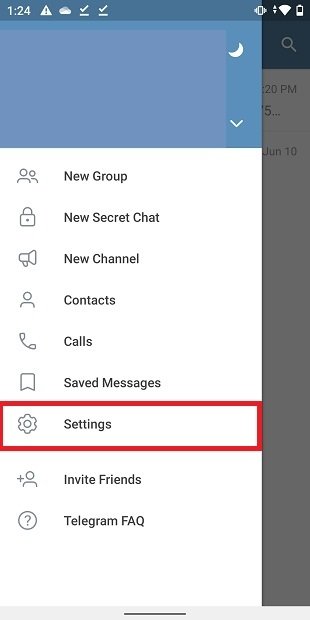 Open the settings
Open the Privacy and Security section.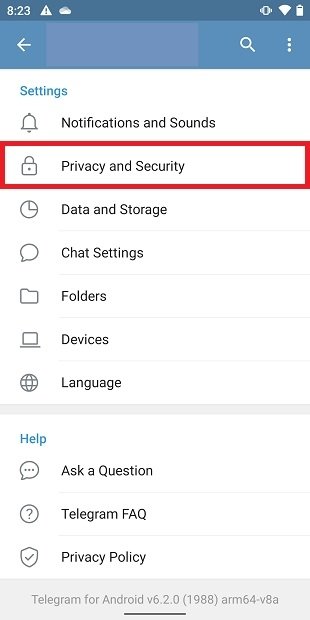 Privacy section
Go to the Last Seen & Online option.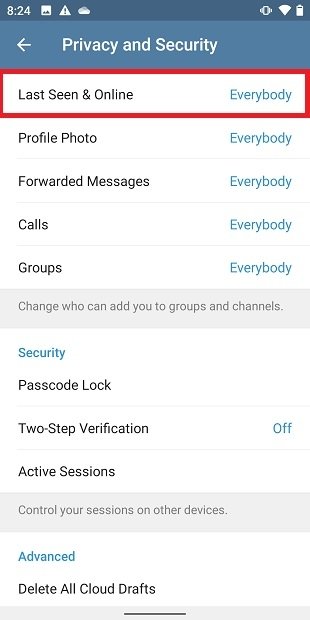 Privacy menu
On the next screen, you have several options. If you select Everybody everyone will be able to see the exact time of your last connection or whether you are online or offline. By choosing the My Contacts option, you provide this information only to the people in your phone's address book. On the contrary, by activating Nobody no one will be able to know if you are connected or when you made the last connection.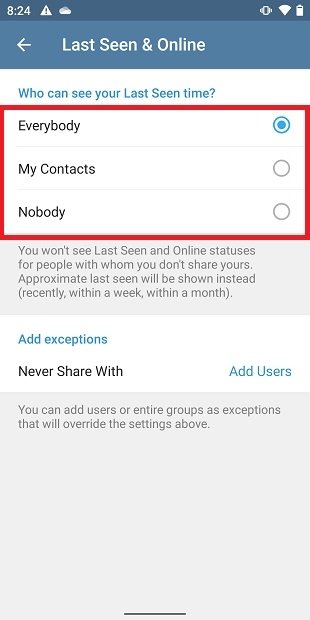 Last seen time on Telegram
Telegram also allows you to add exceptions and choose specific contacts not to be displayed. To select them, use the Never Share With option.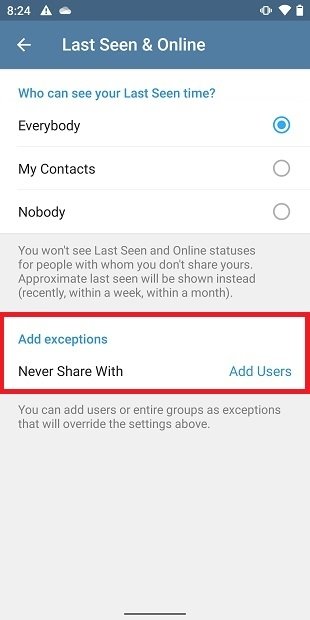 Add exceptions
You must bear in mind that the restrictions you apply also affect you. Thus, if you hide this information from all users, you will also not be able to know the exact time of the last connection of any of them. Instead, you will see an approximate value that is divided into four sections. Last seen recently covers 1 second to 2 or 3 days. Last seen within a week covers a period from 2 or 3 days to 7 days. Last seen within a month covers from 7 days to one month. Finally, Last seen a long time ago will be displayed for those users who have not connected for more than a month.