Are you bored of the Like and discard dynamic that Tinder offers you? Did you already find a partner and no longer need to keep your account active? No matter reason, here is how to remove your Tinder account forever. Keep in mind that by deleting your account, you will lose all the information associated with your profile, including messages, photos, and Matches you have collected. If you are nevertheless determined, go ahead.
How to log out of Tinder and remove your account
The first thing you should do is open your Tinder application and go to your profile section, as shown in the following image.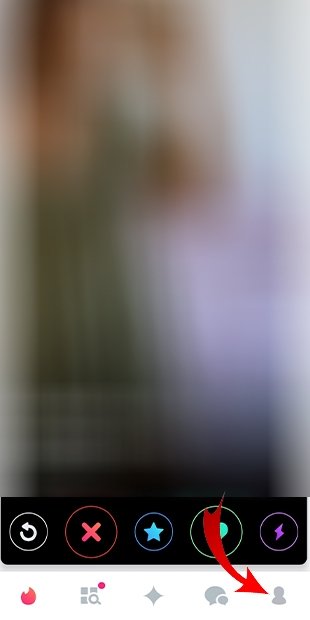 Log into your Tinder profile
Now, you must click on the wheel that appears on the left side, which will let you enter your account options.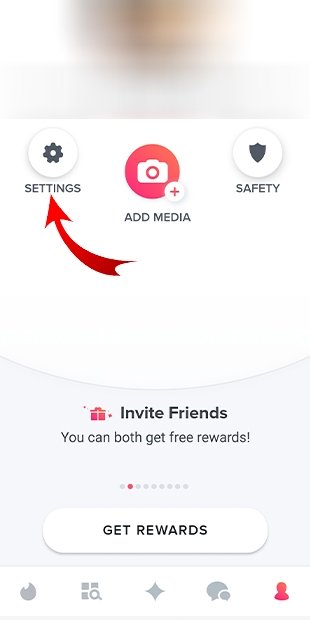 Access the settings to view the options
Once here, you will only have to scroll down to the end of this section and look for the Delete Account option.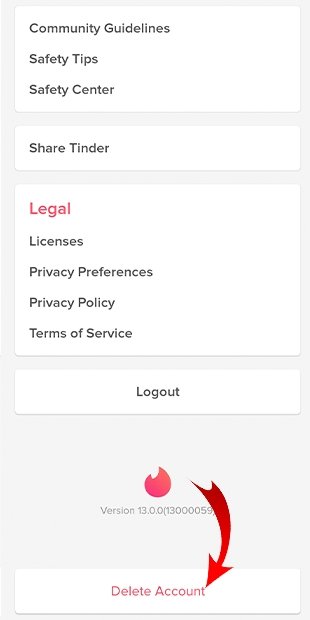 Click on Delete Account
But beware, there are still a couple of questions to overcome from Tinder. Once you have selected the Delete Account button, the application will ask you whether you want to delete or pause your account.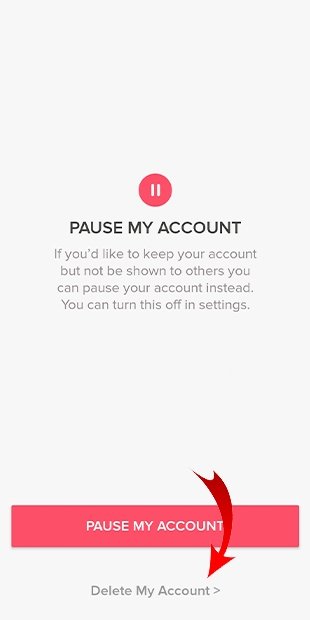 Confirm the action by pressing Delete my account
In case you choose the first option, your profile will simply no longer be displayed, and your account will not be available until you explicitly decide to restore its functionality. But since what we want is to remove ourselves from the App, we will confirm what we have come to do by selecting Delete My Account. Tinder will now ask you why you are leaving the app. The easiest way is to press the SKIP button at the top right.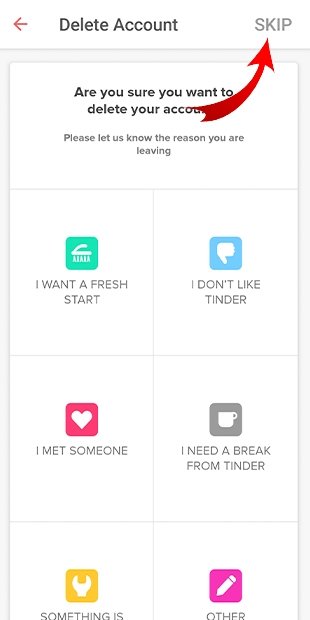 Press Skip to delete your account
Once you have done this, you will have already removed all your information from this dating app, and in case you decide to come back, you will have to do it all over again.
A step-by-step guide to delete a Tinder account
Sign in to the app or the website
Touch the profile icon
Go to settings
Scroll down and select Delete account