Every time one of our contacts creates a Signal account, the application sends a notification. It may be that the reason for this notice is to encourage the use of the service by welcoming newcomers to the platform. In either case, you will most likely view the new contact notification as an annoyance and not as a relevant communication.
Fortunately, in Signal's settings, you can customize the app's notifications. The first thing to do is to go to the settings panel by tapping on your profile picture.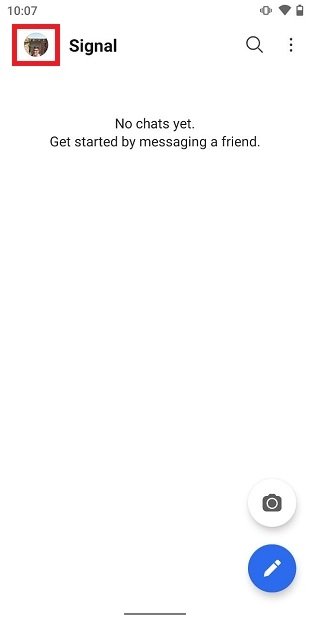 Access the settings panel
Next, tap on Notifications.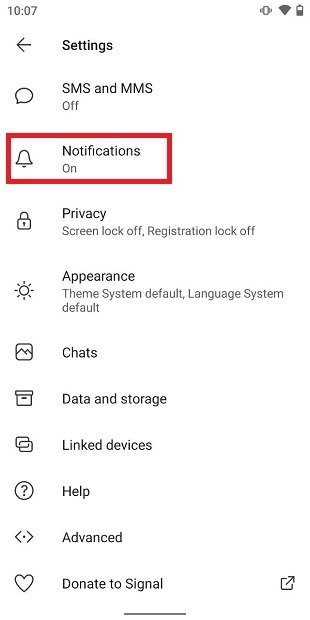 Notifications settings
Scroll to the bottom of the list of options to find the Events section. There you will see a single option called Contact joined Signal. By default, it is activated.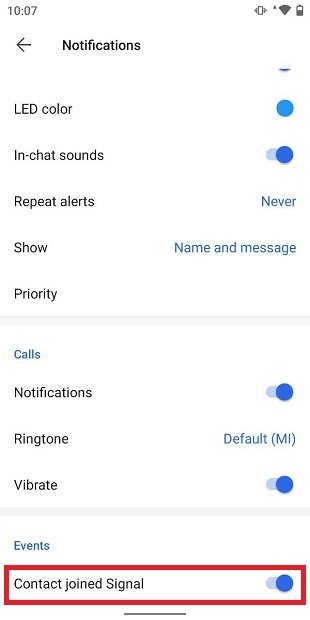 Notification for every new contact on Signal
Disable the setting using the slider on the right side of the screen.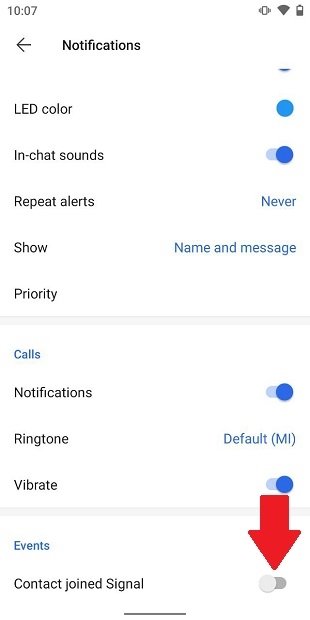 New contact notification disabled
After doing so, notifications that a contact has joined Signal will no longer bother you.
From this section, it is also possible to customize other notifications. For example, you can enable notifications when you receive a call or a new message. It is also possible to modify the notification tone, the notification LED color, if your device has one, activate vibration, or specify the content to be displayed in the notifications. Finally, ask Signal to remove sounds within conversations or repeat notifications. We recommend that you spend a few minutes on these settings so that the user experience is customized as much as possible to your needs. Remember that the notification options are not synchronized with other devices.