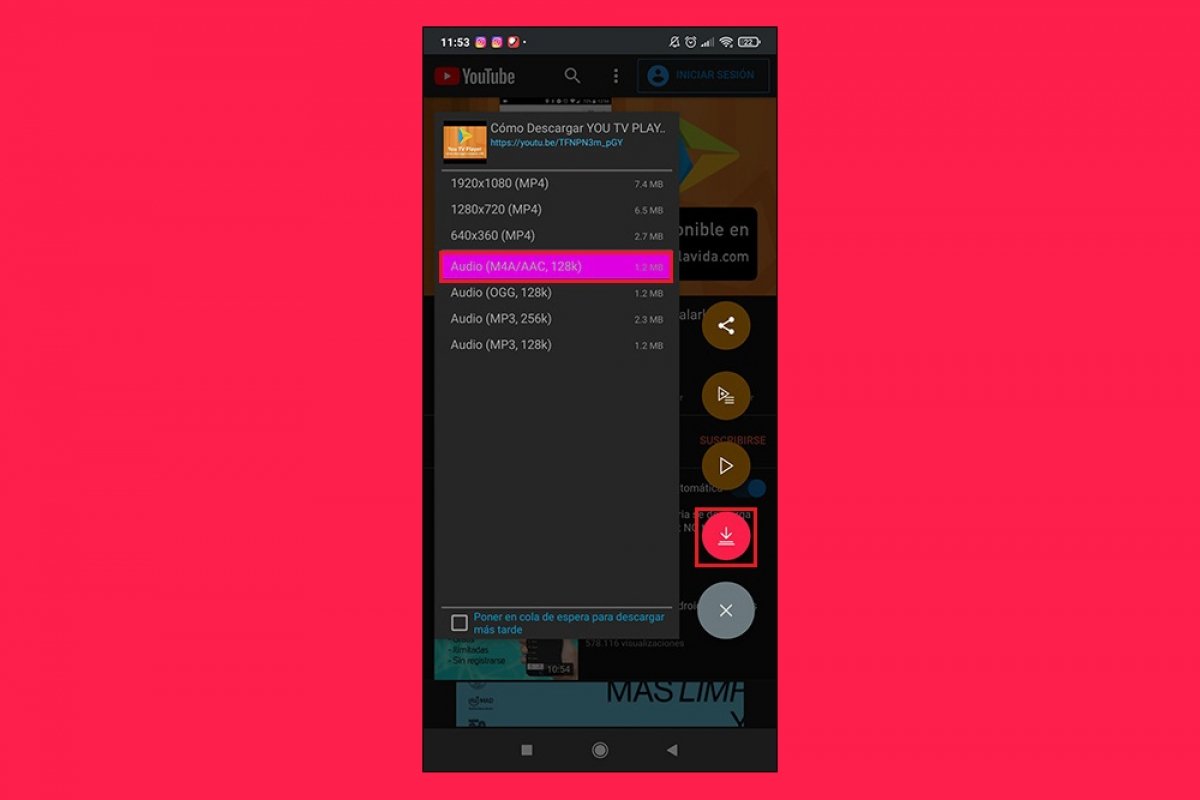 Apart from videos, TubeMate also allows us to download music files. Well, to download music in MP3 or AAC format, which are the two extensions supported by the app, we have to carry out a process similar to downloading videos:
Step 1: search using the suggestion system or by means of built-in search engine for the artist, album or song that you want to download.
Step 2: once you've found it, press the arrow on the upper part of the screen to start downloading the video.
Step 3: in the pop-up window you can choose the output format and this is where you can tell the app to only download the audio from the video.
Step 4: wait for the file to download and then play it within the app's own multimedia player.
The app offers us the possibility to download sound in two different formats: on the one hand, MP3, and on the other, M4A/AAC. Both offer us a sound quality of 128kbps. It doesn't explore song and album repositories but is capable of ripping or extracting the sound from videos on YouTube which, as you already know, contain plenty of music.
The truth is that in view of the problems that many pages that host albums and songs are having, YouTube with the help of these download clients, has become a very important resource for anyone who prefers to download the file instead of using an online music streaming service of the likes of Spotify. But don't be fooled, that's because they can download the music for free, otherwise, they'd go straight to iTunes to buy it.