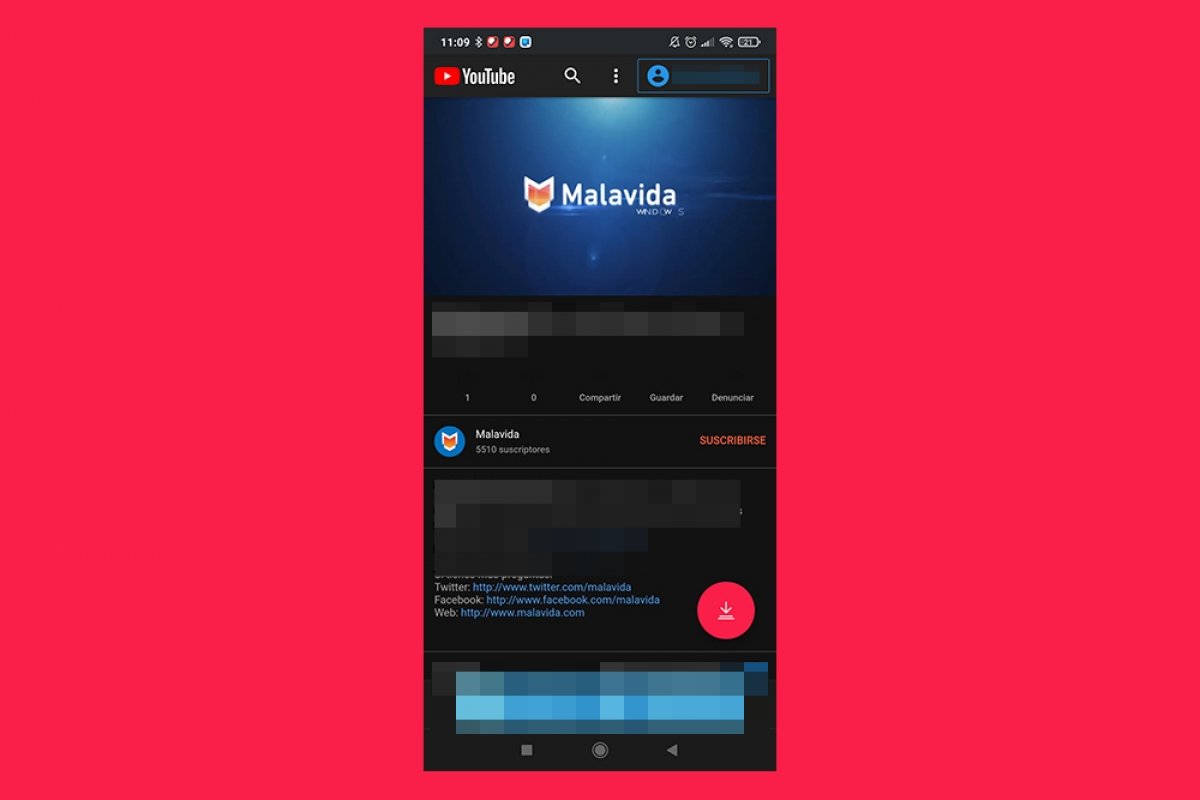 To be able to download videos to our Android device with TubeMate, there are two main options to choose between:
The first one is to search for the video we want to download using the app's own built-in search engine that looks for contents on YouTube.
The other option is to browse through the suggested contents. It's a great way of discovering all sorts of videos that otherwise would probably go unnoticed.
Now that you've located the video that you want to download, you only have to follow these simple steps:
Step 1: on the upper part of the interface there's an arrow that allows you to download the video in question by simply pressing it.
Step 2: once you've done so, a window will open offering you the chance to choose the type of download, whether audio or video. You can also select the quality of the output file.
Step 3: depending on your connection speed, the download will take more or less time. Once finished, you can play the video in the multimedia player built into TubeMate.
This is definitely one of the best applications to download videos from YouTube to our phone. The truth is that whilst we wait for a decent version of aTube Catcher for Android, TubeMate meets all our basic needs in terms of downloading video and audio to our device.
However, you many come across a message of the likes of TubeMate isn't working. That's because it goes against the rules of the video portal regarding copyrights and the use of hosted contents and Google is always trying to prevent these apps from working.