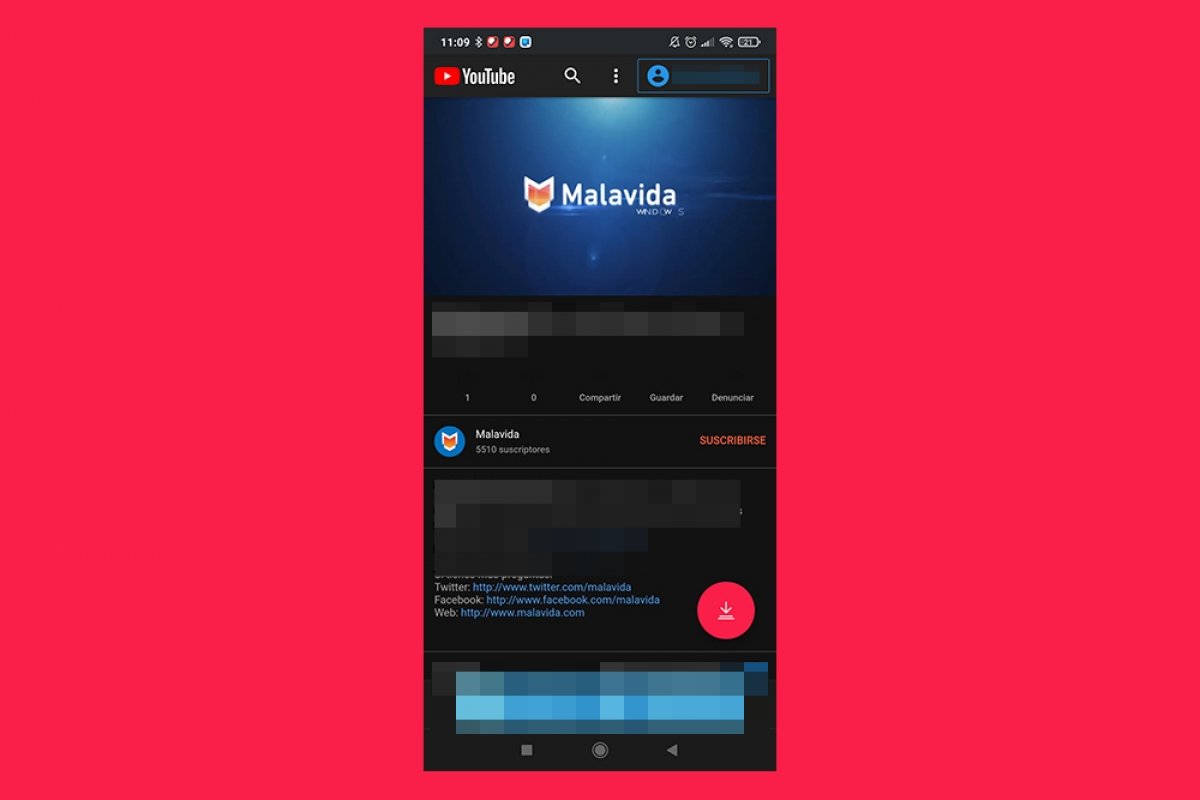 Having the ability to download any video from YouTube or even convert it to audio if you need to, is very easy from the TubeMate app. To do so, we are going to show you a series of steps to be able to do it easily:
First, we look for TubeMate in the application drawer of our device: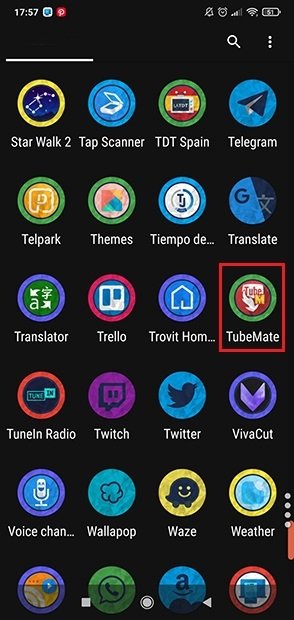 Open the application from the app tray
Once we access the app, we have two options to access the famous Google video website. In the upper left corner, we tap on the icon with 3 horizontal stripes. Also by sliding your finger from the left side of the screen to the center.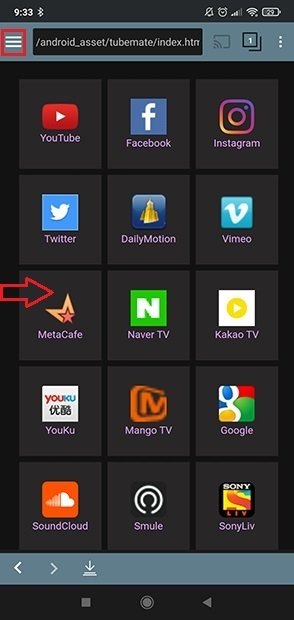 Press the icon with the three lines in the top left corner
Once inside YouTube, tap on the navigation bar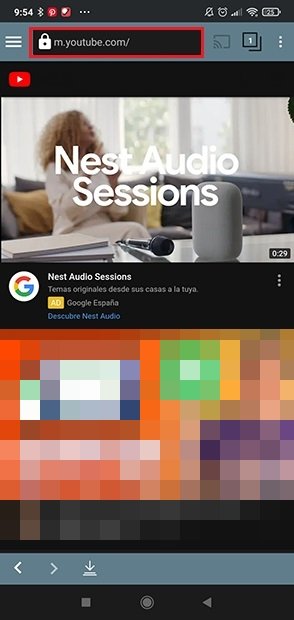 YouTube's search bar in TubeMate
Now, we write the title of the video we want to search for. Next, the results will appear depending on the search: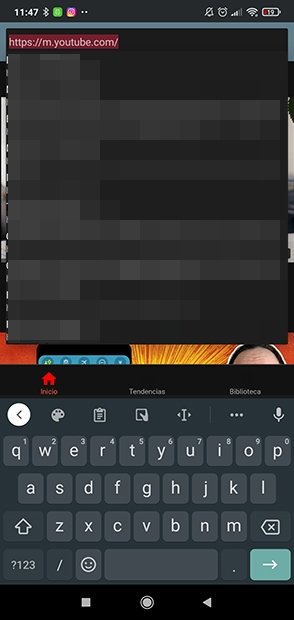 YouTube's search bar in TubeMate to search for a video
We look for the desired video and tap on it: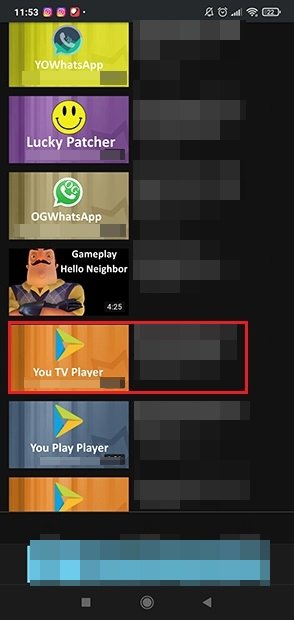 Choose the video to download
Now, we tap on the red round icon with an arrow inside that is located at the bottom left: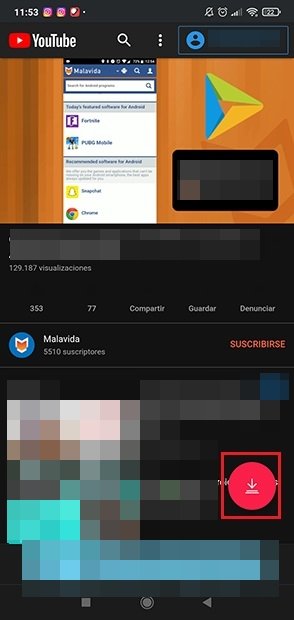 Press the red download icon
In the pop-up menu that opens, we set the download format and tap again on the red round icon with an arrow: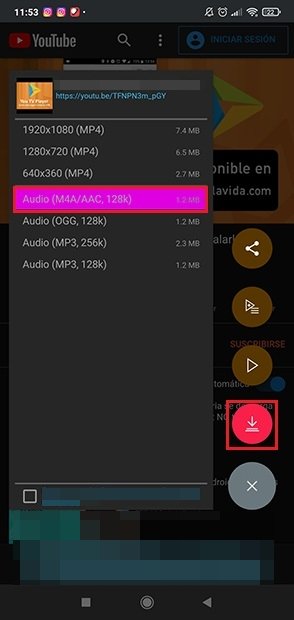 Choose the download format
Two variants are now shown. If what we have selected is audio, there is a previous step to the download that is the edition of the title and the album:
Edit the title of the video to be downloaded
If we have selected a video, the download will start automatically.
Then, tap on the icon below where it will be displayed by a small icon the number of videos being downloaded: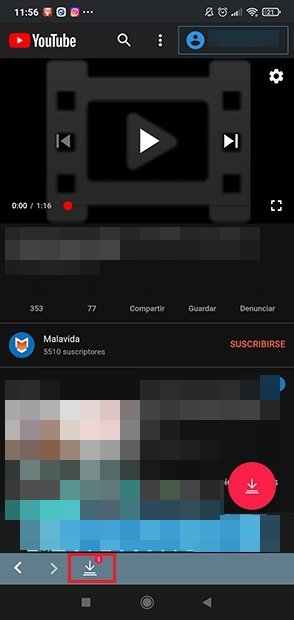 Press the arrow icon with the number of downloads
We will access the download manager to check the status of the videos. Now, we tap on the 3 vertical points of the video: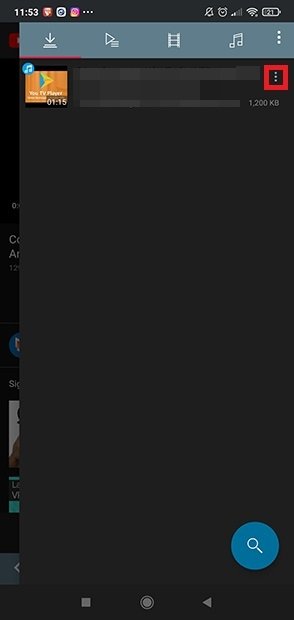 Download status
A menu will be displayed with all the available options we can take on the video, from playing as video or music, renaming, moving it from a folder, and more.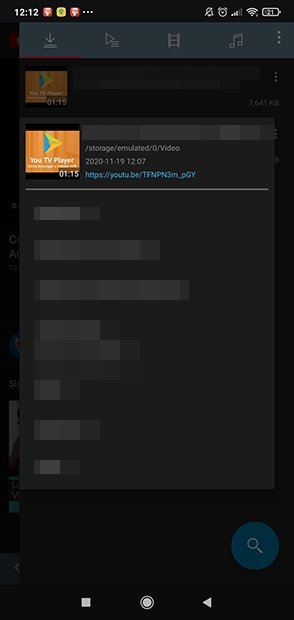 Video options once downloaded
As we can see, with a few simple steps, we can download videos to our device so we can watch them whenever we want without the need to consume data from our device.