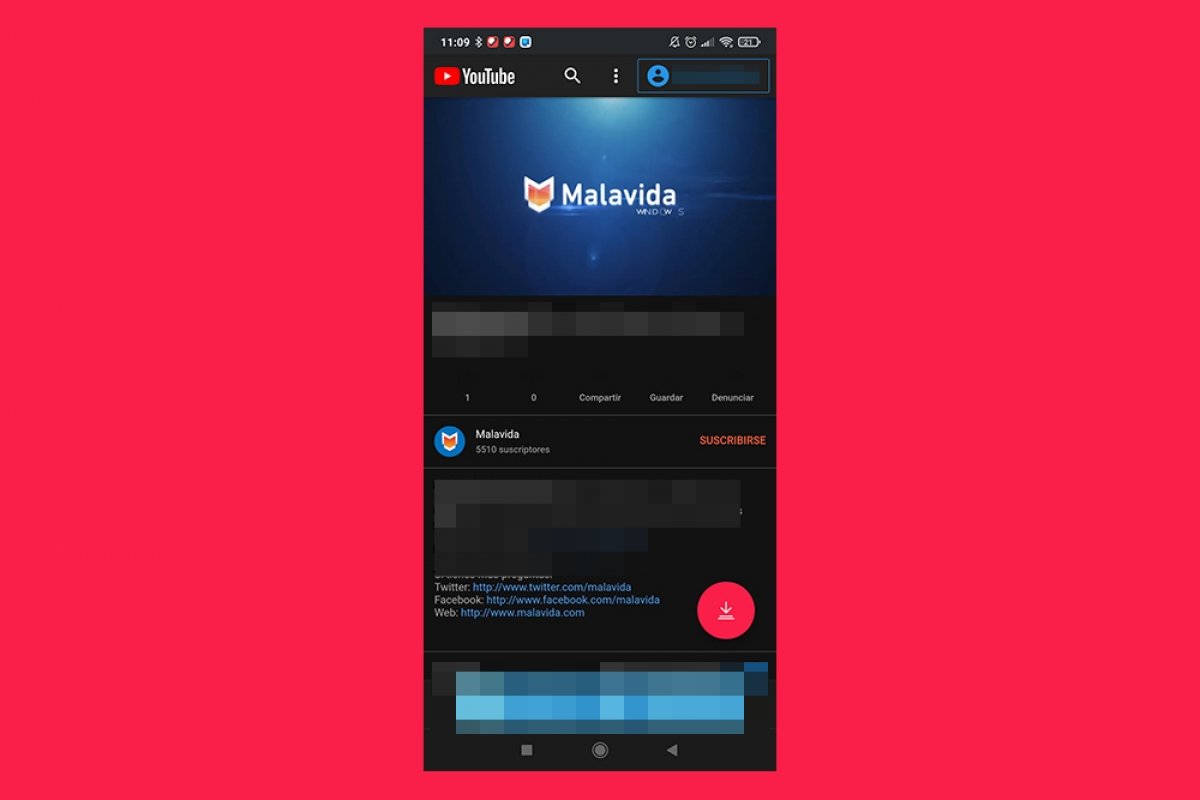 Downloading all sorts of videos from YouTube, even if you only want the audio, is really easy using TubeMate. The first thing you have to do is make sure that TubeMate is working with YouTube, in the top left-hand corner you can select the different services by pressing the icon with three horizontal lines, or also by swiping your finger from the left-hand side of the screen towards the center. Once you've selected the famous video site, you only have to follow these steps:
Step 1: search for the video you want to download with the app.
Step 2: if you take a look at the right-hand side, you'll see a round red button with an arrow pointing down, press it.
Step 3: at that moment you'll be able to view the download options as well as the possibility to change the file's format and resolution. You can see how large each download would be depending on your choice, just in case you don't have all the space you'd like. Choose whichever one you want.
Step 4: press the red download button on the right once again.
That's all you have to do. Now if you swipe your finger from the right-hand side towards the center of the screen you can view the download manager where you can see the progress of the download you've just added. Once completed, you can watch the video, add it to a playlist, edit its data…
Make sure you know where your download folder is to be able to find the file. If you're not too sure, simply look it up or add one manually. You only have to go to the top right corner of the app and press on the 3 dots that grant you access to the options menu. There, by pressing on the cogwheel button you can go to Video Folder where you can define the download destination.