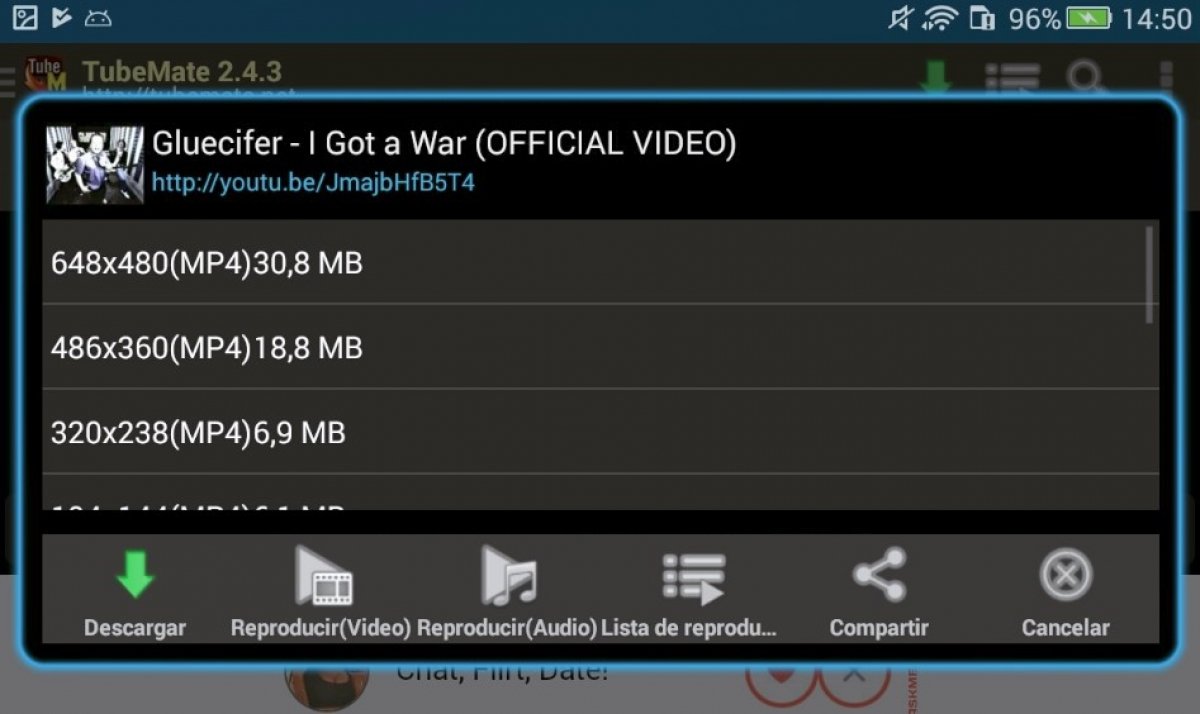 TubeMate YouTube Downloader offers us two options to choose from to download videos from its application:
Built-in search engine: the application has its very own search tool to browse through the video site. In other words, we can search within YouTube and play videos just as if we were on this site. In turn, it also offers us a function to download those videos.
Suggested contents: just like when we browse YouTube, we'll be offered different videos to be watched and now downloaded. The latter are based on our history of videos watched and downloaded in the past but also on contents that are trendy at that moment. Therefore, it's a great way to discover new videos.
Once you've found the video you want to download, you've only got to follow the steps that are indicated below:
Step 1: go to the upper part of the interface and press the arrow. The download will start immediately.
Step 2: now a window will open where you can choose what you exactly want to download, whether the full video or only the audio. In this case, we'd choose the video and then the image quality of the output file.
Step 3: once downloaded, we can play the video with TubeMate's internal video player or with the one we use usually on our phone to watch videos.
Remember that TubeMate doesn't meet the rules that regulate the use of YouTube. In particular, it goes against the guidelines about downloading the content it hosts which is totally forbidden. That's why we can't find the application on Google Play and the reason why we can't officially download videos from YouTube. At least for the time being.