It is well known that Google Play regulations are very restrictive and there are a lot of very good applications that do not fit into the Google store. One of them is TubeMate YouTube Downloader so we will not be able to update it from there. To do this, we will show you two methods so that we can have the latest version of this application on our device:
Install the latest version from Malavida's website
From the application drawer, we make a long press on the icon of the application and access the detail of the application: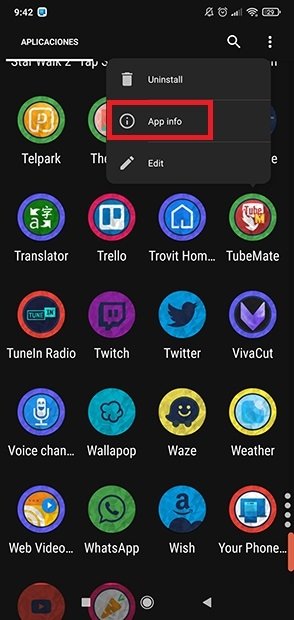 App info from the application tray
Once inside, we memorize the version we have installed: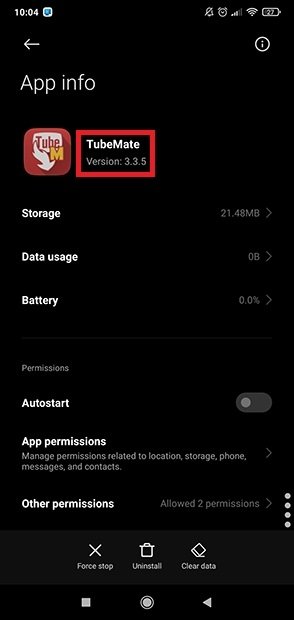 App version from the application tray
Now, we will compare from the Malavida website the version of the application, and in case it is different, we will tap on Download: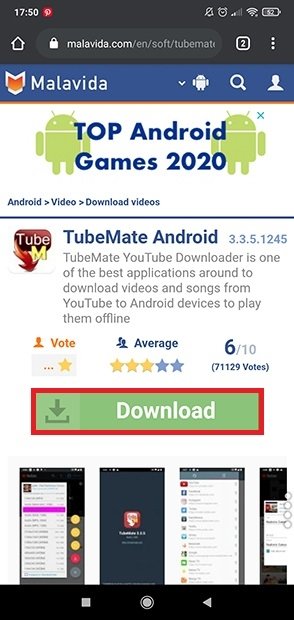 The app's datasheet on Malavida's web
You will then be redirected to the download screen where we will have to tap on Download: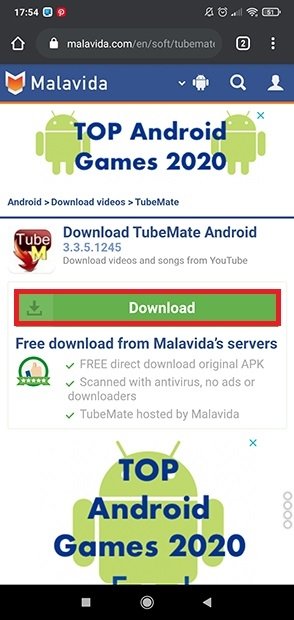 Download button on the web
When the download is finished, the device will show us a link at the bottom of the screen where we will have to tap Open: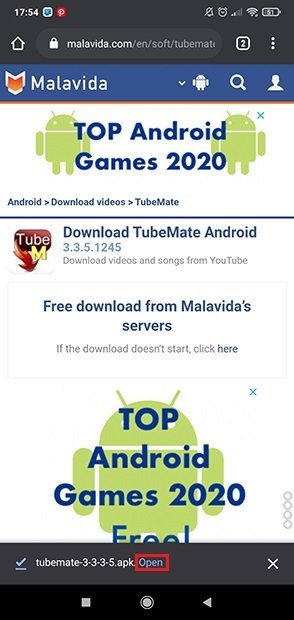 Open button once the app has been downloaded
Tap on Install to start the installation: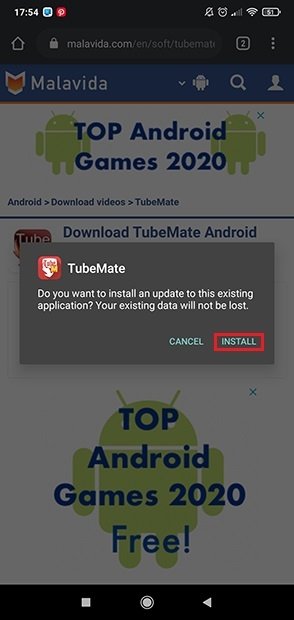 Install the application
Update from the application
From the application drawer, tap on the application icon: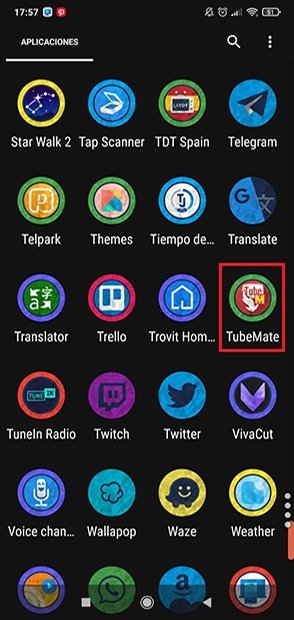 TubeMate app in the application tray
Once we access TubeMate, tap on the icon formed by 3 dots in the upper right corner: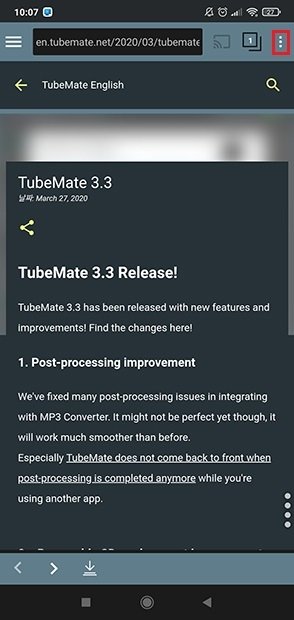 Upper right menu in TubeMate
Then, on the pop-up menu, tap on the icon shaped like a cogwheel: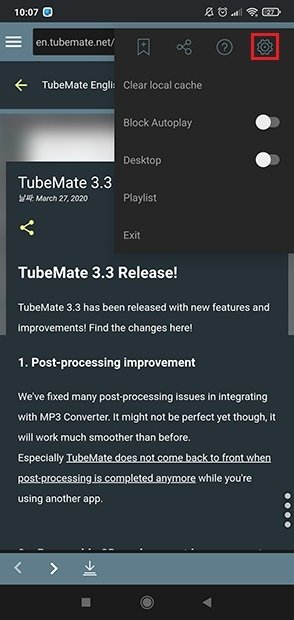 Settings icon in TubeMate
We will access the application settings where we will have to tap on the option Check for updates: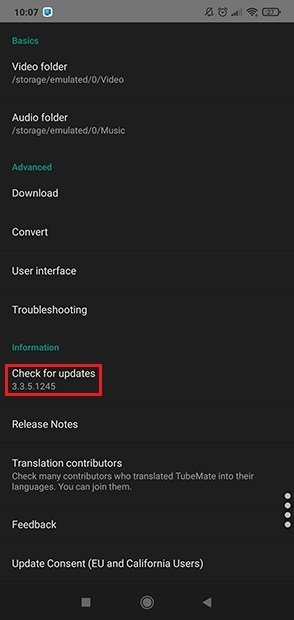 Check for Update in TubeMate to update the app
It will show a link informing us of the last version we will tap on: If there is a new version available or if ours is obsolete, it will show a notice informing us of the new version.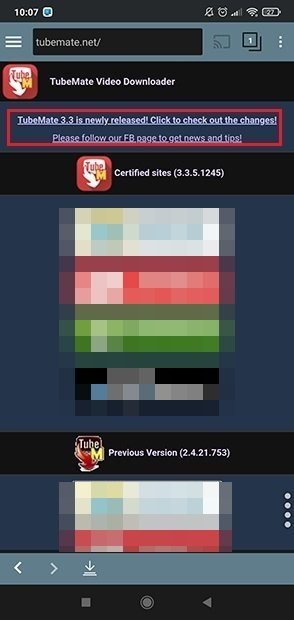 TubeMate's version section
Showing a detailed list of all the new features available in this new version, what has been improved and what has been renewed: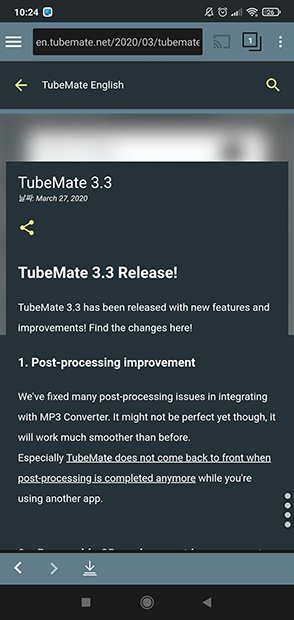 Details about the new version and improvements
If we are used to having Google Play automatically update the applications for us, it will be a bit tedious at first, but with this guide, we will do it the right way. However, it does not require a great deal of knowledge to perform the update. Anyway, always keep all the applications updated since there are always security and performance improvements, among others, that the developers are introducing.