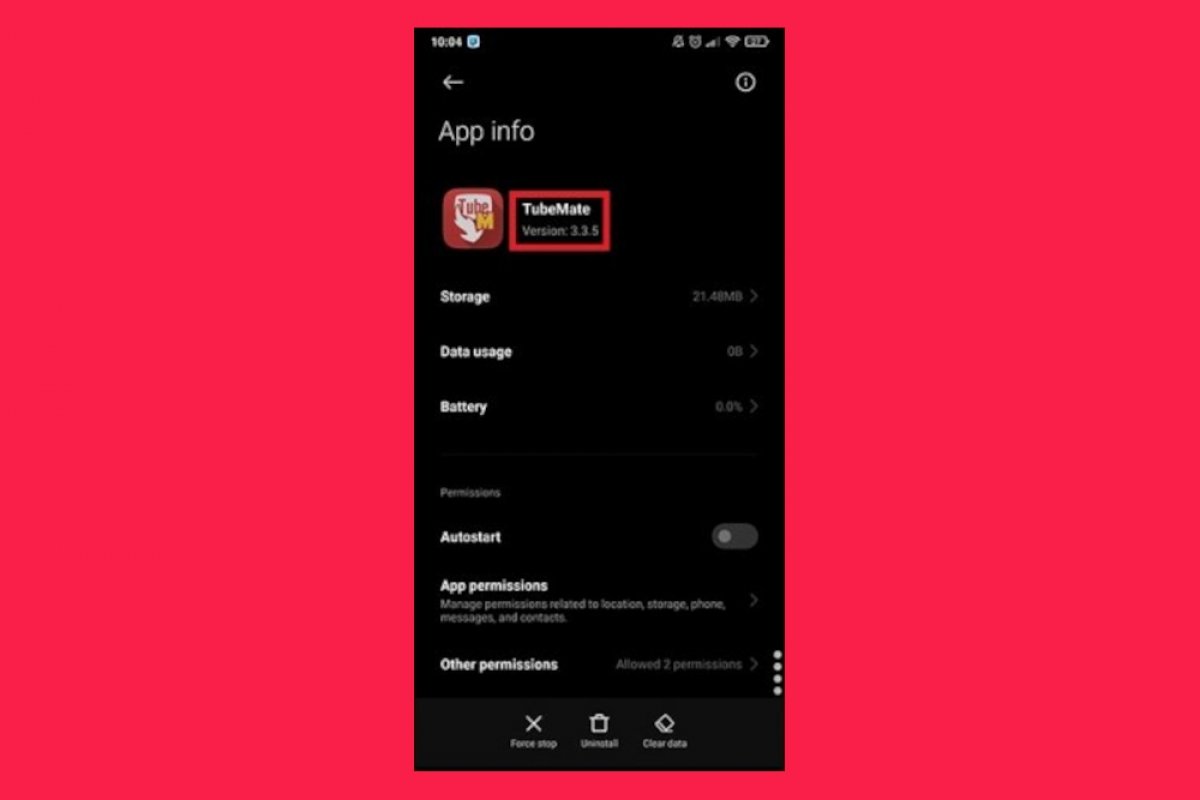 Since it's not available on Google Play, the process to update TubeMate YouTube Downloader is slightly different regarding the rest of applications on our mobile phone and that we have downloaded from the official Android Marketplace. There are two basic methods to guarantee that we've got the latest version of this video downloader on our smartphone or tablet:
Method 1: update from the application. If there's a new version of TubeMate available, once we open the app, we'll be displayed a notification warning us about this fact, offering us the list of features that have been changed or improved, and asking us whether we wish to update. If we accept, we'll be led to the program's official website to download the new APK, the installation of which will overwrite our current version.
Method 2: uninstall the old app and install the new one. If we're aware that there's a new version of TubeMate, we don't really have to wait for the app to notify us. We can uninstall the old version manually, come to Malavida to download the new version, and run the installation process from scratch. This second method is slightly more tedious but also more recommendable to keep things clean.
As you can see, neither of the two methods is as simple as letting Google Play Services do all the dirty work on our applications in a transparent and automatic manner but they don't require too much knowledge either. Remember that it's very important to always keep all your apps up to date, not only TubeMate, as developers are constantly implementing improvements in terms of usability, performance, and security.