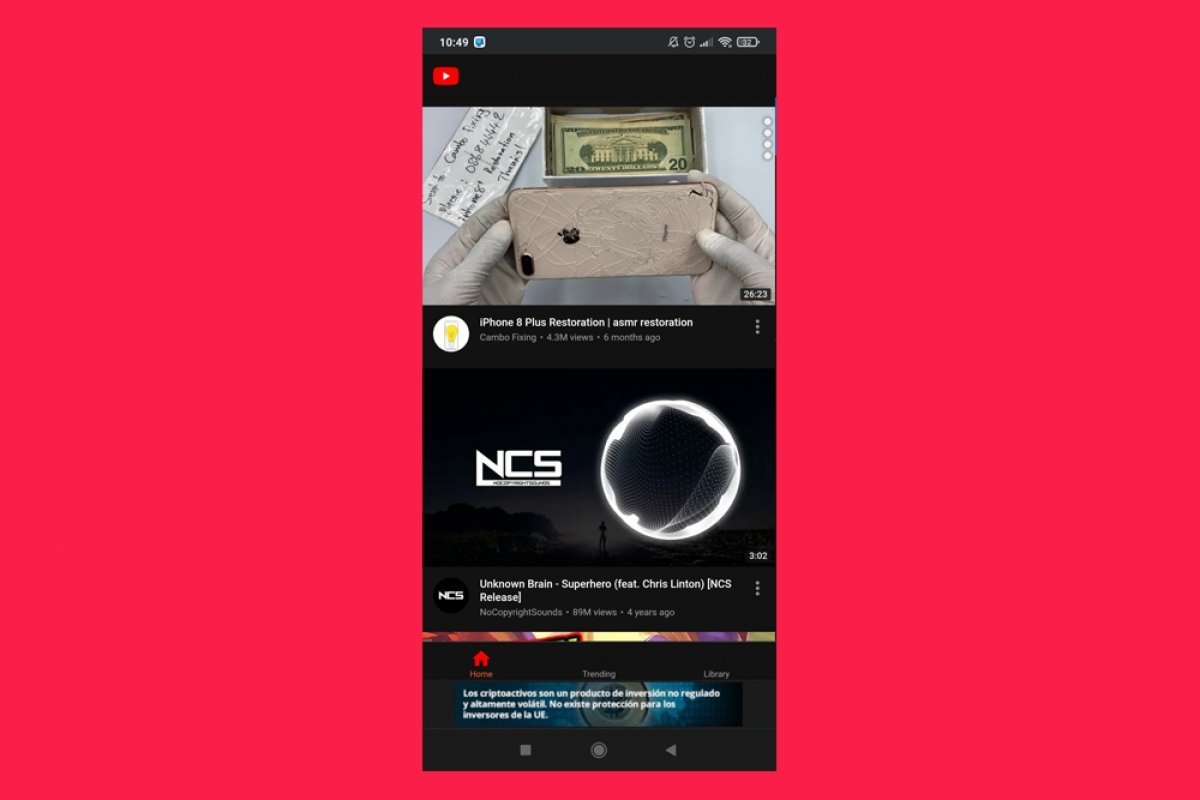 We're going to be honest from the very beginning: you can't use TubeMate without adverts. The application includes ads by default and at present there's no way to avoid them. Its developers don't work for nothing, just like you don't either, and to be able to maintain the development of the application, fix any bug that may arise, performance problems, or unexpected events, they require certain economic backup.
And because they're working, they also deserve to get paid, don't they? That's why they include adverts. Advertising allows them to receive the amount of money necessary to maintain the application and probably earn themselves a living. Although it's hard to actually know how much money they're making.
In any case, we should fully understand any developer trying to earn some money after spending hours and hours of their lives creating an application or any other kind of software. If they offer their application for free, we can't really complain that they want to earn some money on adverts.
Is that appropriate? Well, working for money definitely is, isn't it? Obviously, that has nothing to do with what the guys at Google think about this app as it goes against the conditions of use of YouTube as we shouldn't be allowed download any of its contents. That's why we can't find TubeMate on Google Play and we have to resort to other alternative services of the likes of Malavida to be able to get hold of its APK file. And we'd also have to discuss the opinion of the authors of those videos that we can download to our Android device when they probably haven't given their permission to anyone to download their work for free. They also deserve to be paid.