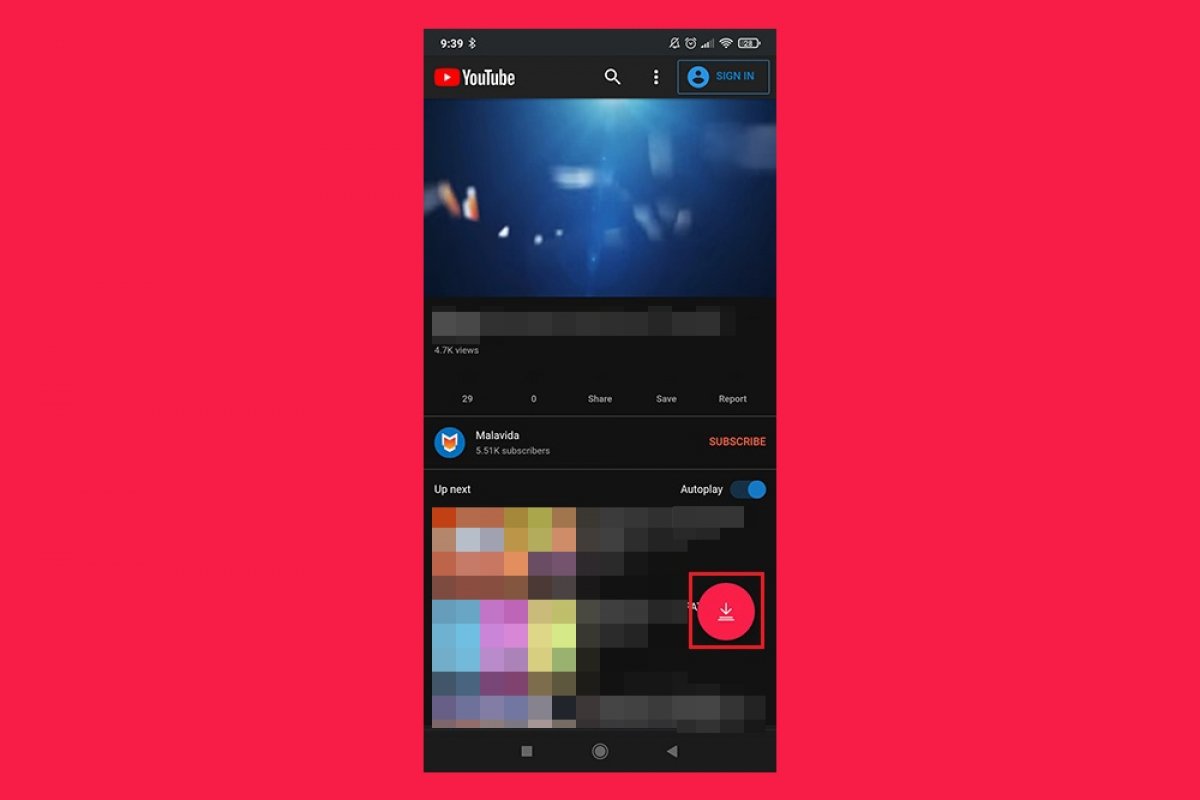 Someone has probably said to you: 'Look, you've got to install TubeMate YouTube Downloader for Android because it's one of the best applications to download videos and songs from YouTube. Apart from that, it allows you watch them and listen to them offline!'. And if you've listened to hat person, you might now be slight mixed up on how to use this app.
If you're not too sure on how to use TubeMate YouTube Downloader on youe Android, where going to teach you how so you don't have any more doubts. Once you get the hang of things and use it for the first time, you won't need any kind of guide, tutorial or step-by-step manual to use it to be able to get hold of an offline version of YouTube. Let's take a look…
Just imagine that you want to download a video from this popular site, which is basically what this app is for. How to get about?
Step 1: go to the application's search engine by pressing the magnifying glass in the top right-hand corner, and search for the video in question. It may be a song, a peculiar recordining or whatever you want.
Step 2: once you've found it amongst the results offered by the application, access the video and press the arrow located on the top right of the interface.
Step 3: now you'll have to choose a download format, resolution, and some more details. Once you've got it all, confirm, and the download of the video to your Android will start in a matter of seconds. Once finished, you can watch the video offline.
As you can see, knowing how to use TubeMate YouTube Downloader is almost child's play.