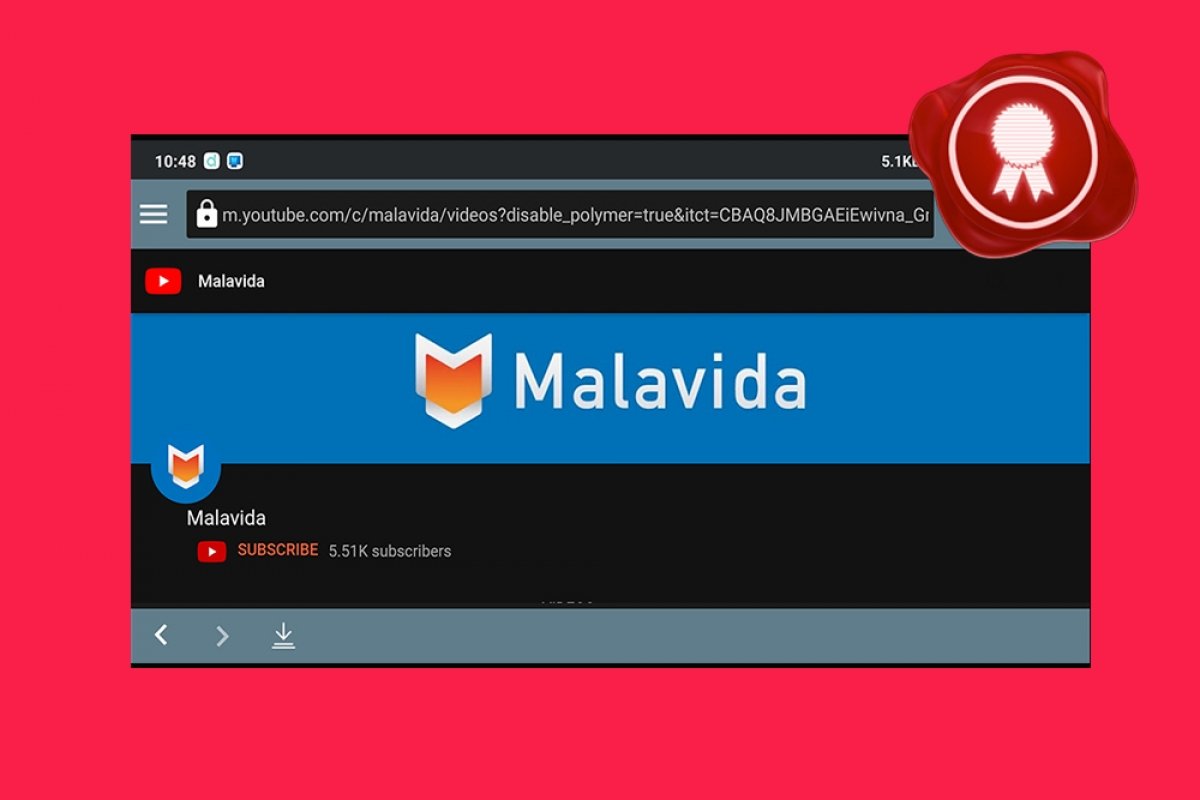 The TubeMate YouTube Downloader app is safe. Until now there are no news about the distribution of malware or any kind of threat for the user's privacy. In fact, its installation doesn't even involve the download of other unwanted apps as happens in other cases.
However, the suspicions about the application's safety aren't baseless as all applications that aren't downloaded from the Google Play Stare can cause doubts because the official Android marketplace guarantees the safe distribution of apps by means of its own malware analysis and detection system. Nevertheless, the fact that it's downloaded from an alternative site doesn't mean that it isn't safe although we have to be careful about the places from where we download these apps. The best thing to do is always resort to the official sites or safe download webs as is the case of Malavida.
As you already know, the reason why we can't download TubeMate from Google Play has to do with the purpose of the application: it can be used to download videos from YouTube and other video streaming sites. Google never offers from its platforms any kind of application to download videos from its portal, therefore, you can't find any app of this nature its marketplace, and that also goes for Vidmate and Snaptube as well. The truth is that has forbidden any kind of app that infringes or goes against intellectual property rights. That's why we can't download applications of the likes of WhatsApp Plus or OGWhatsApp either, being mods of the messaging and chat app developed upon the official app without permission.