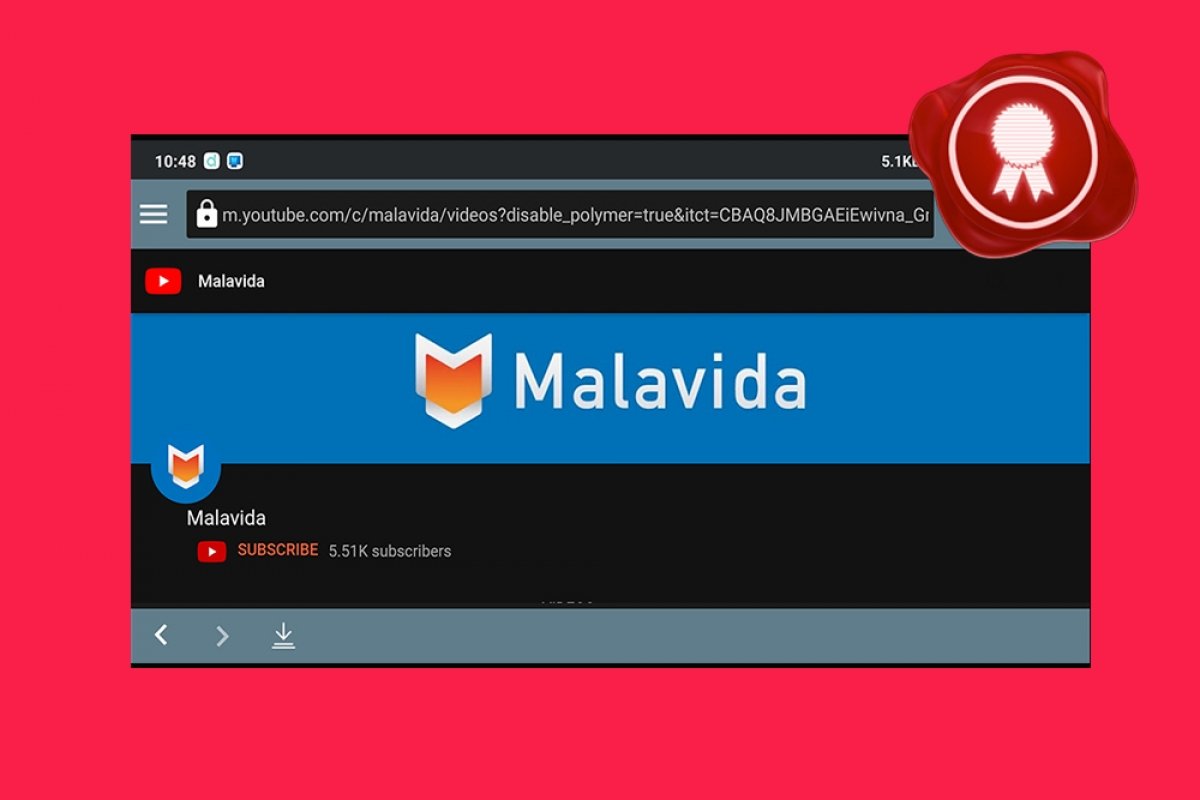 The TubeMate YouTube Downloader app is safe. There are no reports of threats to user privacy. The fact that it is not in Google Play is because it violates the terms of use, but it is safe.
For several years now, there has been a great deal on the security of the devices. Malware is becoming more widespread and it is easier for viruses to enter our devices. One of the advantages that the Google store has is that, when downloading, it automatically performs a security analysis. Anyway, it is always better if you download the TubeMate Youtube Downloader app from Malavida because there is a team that is responsible for the security review and does not accept any application that may somehow violate the users' security.
There is no user group or news of malware on the devices by downloading this application.
Any unofficial application will never be found in Google Play. One of the reasons that TubeMate is not found is that videos are downloaded from YouTube, a Google property. Other apps such as Vidmate or Snaptube, similar to TubeMate, are also not available in the Google store. Alternatives to official applications or guides that use the name of these applications among others, will not be in Google Play either, as they violate intellectual property rights.
In short, it is safe to download TubeMate Youtube Downloader, it is safe as long as it is done from secure sites such as Malavida. And it is safe to download videos from the application, what you get to do with them is up to you, but there, we enter the responsibility of users.