The main function of both applications is to download videos from the Internet. And we talk about the main one because while that is exclusively the function of TubeMate, in the case of Vidmate, the app has more functions, but let's go step by step.
Interface
Comparing one interface with another, you can clearly see differences. Both have a search bar, but that is where the differences come in. TubeMate has, at the top, a button to stream videos and a button to access the settings. At the bottom, there is an arrow that indicates the downloads that are made and two other arrows for navigation between screens.
Vidmate is more complete since at the top, it has besides an advertising banner, two icons to download applications from its store, one exclusive to games, and another with games and other types of apps. Below the banner are the social network icons to choose from where to download the videos from. And at the bottom of the screen, there are four options:
Home (the beginning of the application)
Subscriptions (subscribed channels on YouTube)
My Files (downloaded files)
Me (Profile settings)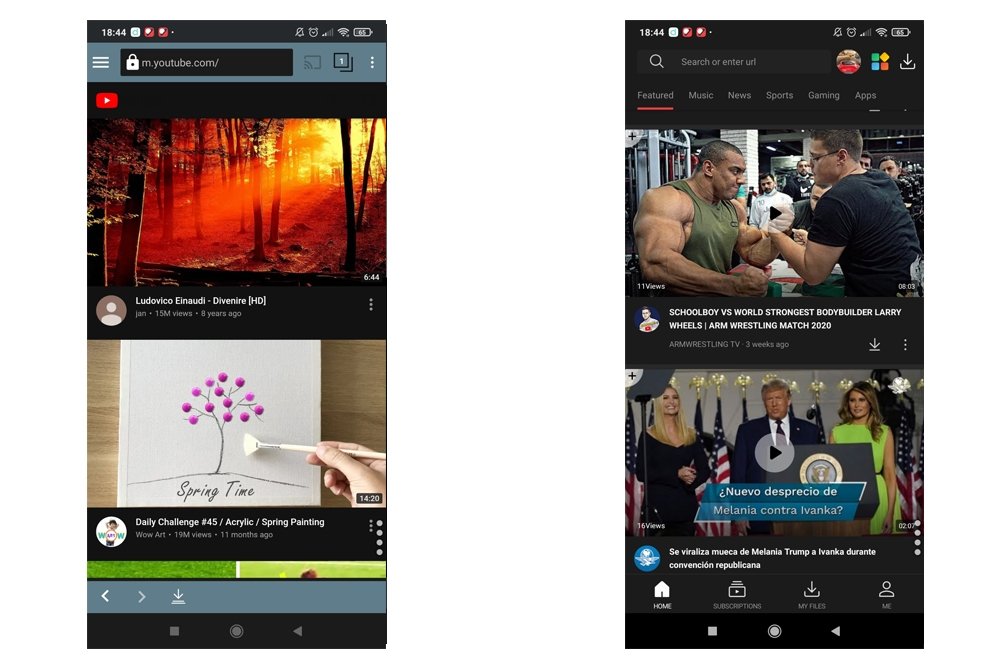 Interface comparison
Downloads
TubeMate YouTube Downloader lets us download videos and audios separately, from YouTube or another video website. This way, any video we have watched on YouTube can be made available offline.
As far as download sites are concerned, Vidmate offers the same sites as TubeMate, with one exception. Also included are sites like IMDb or even WhatsApp states, Instagram, and more, that is, as long as you have accounts on these social networks.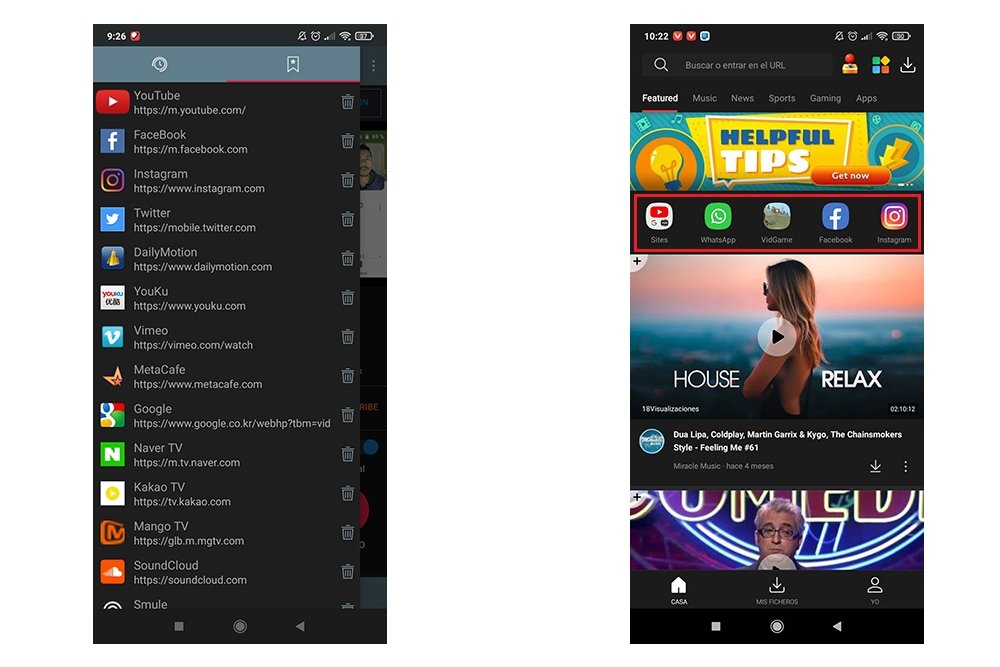 Video site comparison
Settings
When it comes to settings, there are significant differences. While in TubeMate you can choose the Audio and Video download folders separately, in Vidmate, there is only one folder, remember that Vidmate also downloads APKs. The interface is cleaner in Vidmate but as you access the different options, we see that it has many more possibilities than TubeMate. Download only via wifi; useful for app downloads, default quality of audio and video downloads, download notifications, and a long etcetera.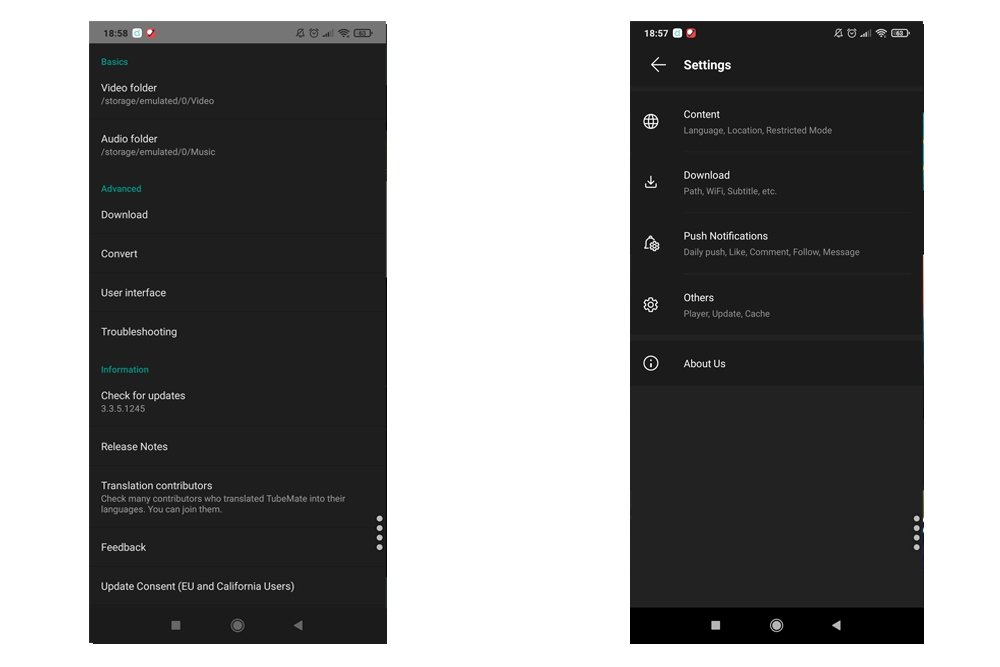 Settings comparison
Application Store?
Yes, you read it right. While TubeMate is limited to downloading both video and audio, Vidmate has functionality that is outside the norm for this type of app. It offers its own store of applications where, as users, we can find software that is not in Google Play and some other that is.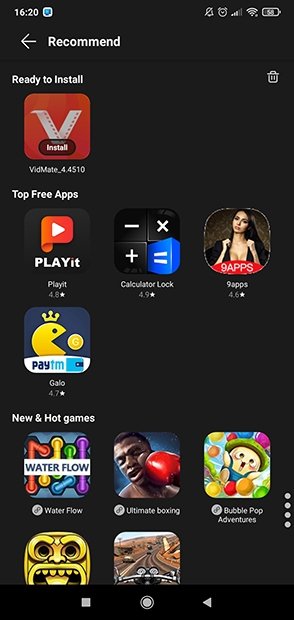 Vidmate's application store
As we have seen, the differences between both come from the functionality that the developers want to give it. TubeMate focuses solely on what it is, a video download manager. On the other hand, Vidmate not only has the download manager functionality that it initially had for what it was developed for, but it approaches applications with greater functionality, including the application store that it houses inside.