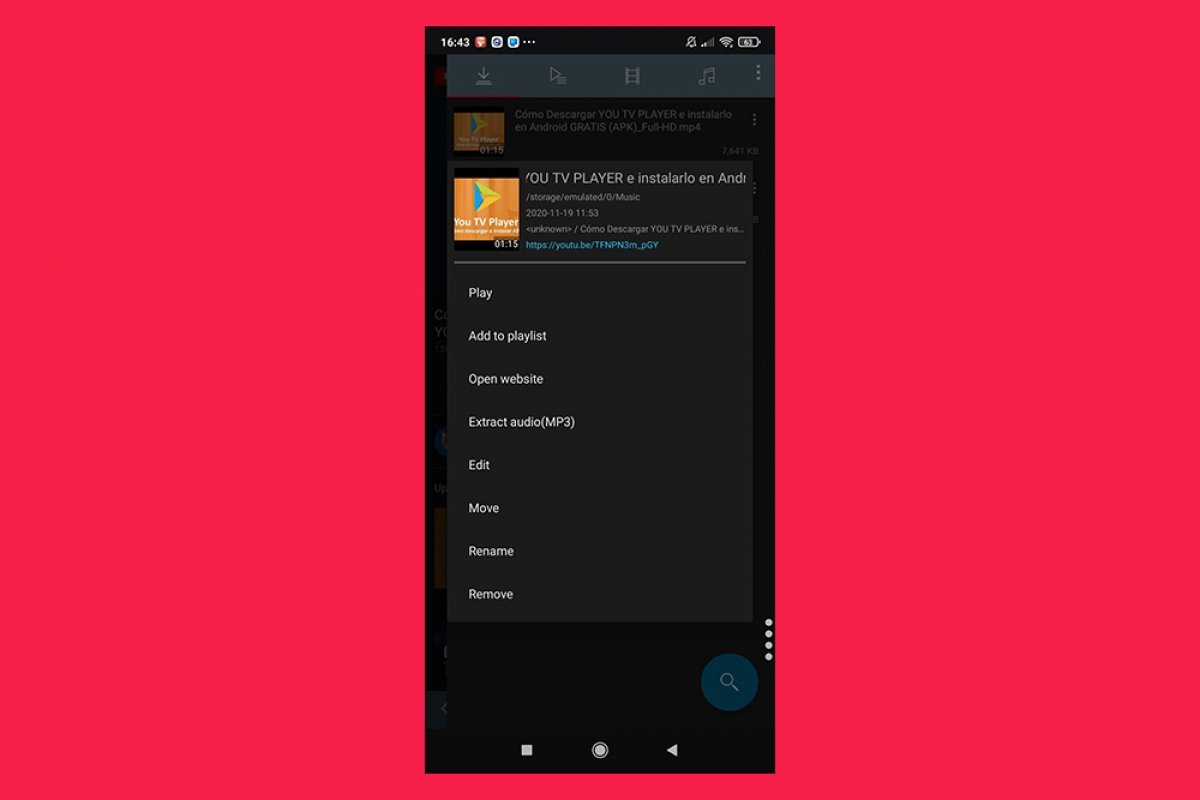 If we talk about top applications outside Google Play, TubeMate YouTube Downloader is one of them. This is an application to download videos from YouTube. Also, although the word YouTube appears in the name, videos can be downloaded from other video streaming platforms.
But not only can we download videos, as the application also has another option to convert the desired videos to MP3 and AAC. This way, we can take our favorite songs with us.
Among its main characteristics are the following:
Download videos in MP4 and 3GP format
Convert audio to MP3 and AAC formats
Different video resolutions
Built-in media player
Web browser within the interface
Suggesting videos based on your searches
Pause and resume download function
Simultaneous downloads are possible, with the possibility of downloading several videos or songs at the same time
The function of synchronization with the television enabling sending via WiFi
As we mentioned before, the application name may be incorrect because it does not download only videos from YouTube. Once we access it, there are several suggestions of sites where we can download the videos such as Facebook, Instagram, Twitter, Dailymotion, Vimeo, Google, TikTok, and more, and the list goes on.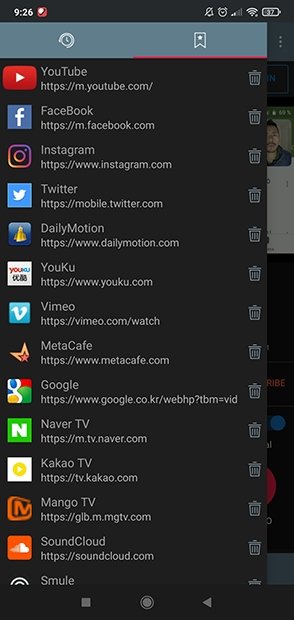 Video download sites
Another possibility offered by TubeMate is to use the navigation bar to write your own URL and use it as a browser.
One of the quite useful functionalities that the application offers is to replicate exactly the YouTube app. What is this for? So we can log in with our account and browse our channel subscriptions, share on social networks, and download them, of course.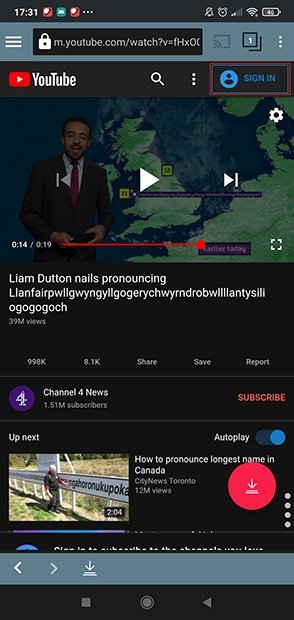 Possibility to sign in to YouTube
With a simple interface, all you have to do is select the site, search for the video, and start downloading. It is one of the easiest to use. Also, it offers us the possibility to choose different download resolutions for the integrated media player.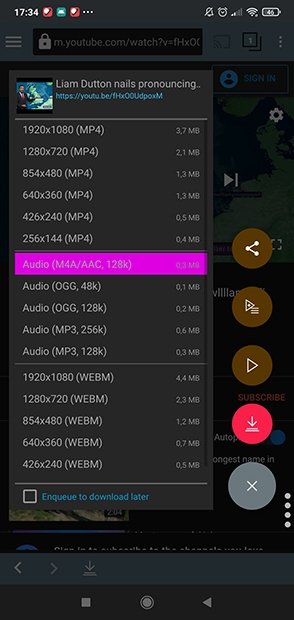 Download formats and resolution offered by TubeMate
Through the download manager that has TubeMate incorporated, we can fully manage the files downloaded through the app. Besides, we can edit them, move them, rename them, create playlists, execute the downloaded files, play only the audio of a video without having to download it, and more- In this way, there are many possibilities that this application offers us.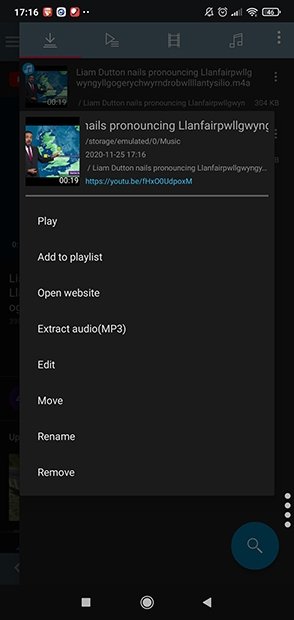 Options available for the downloaded file