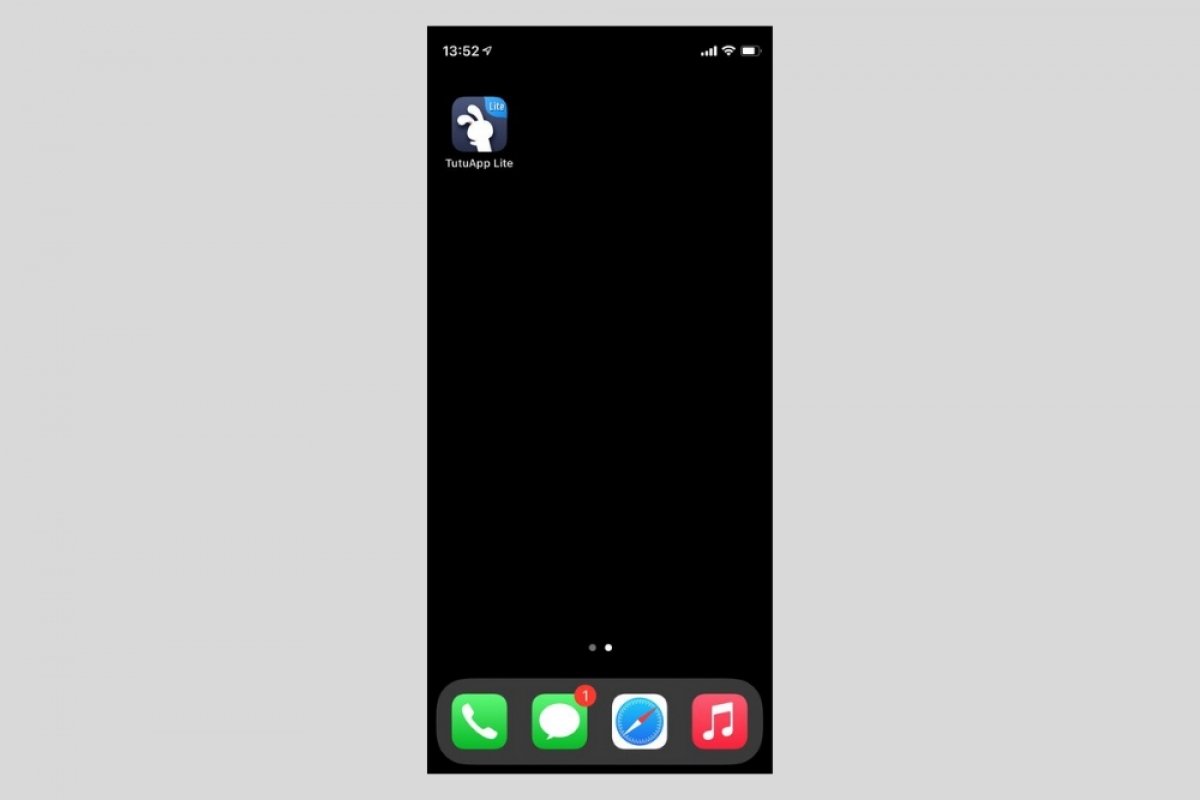 The installation of TutuApp on an iOS device can be carried out as follows. It's as easy as following these four simple steps:
Step 1: just go to the URL http://www.tutuapp.vip from the web browser installed on your iPhone, iPad or iPod touch. It's preferable to use Safari.
Step 2: now click on the Regular option since it's the free version of the application.
Step 3: click on Download Now and press on Install in the pop-up window to start the download of Tutu Helper Regular Version (Free).
Step 4: no go to your device's settings to grant the user permissions necessary. You'll have to go to Settings > General > Profiles, look for TutuApp and press Trust.
Nevertheless, there's another way of installing this alternative iOS store on your device. Simply go back to the same website, choose the Regular version once again, and follow these steps:
Step 1: once the screen loads, click on the button at the bottom of the screen with an upward arrow.
Step 2: once the screen loads again, press the button to add to the home screen and type in the name you wish to give to the application in the pop-up window that will appear after that. Press OK.
Step 3: now close your browser and you'll see TutuApp on the home screen of your device ready to be used.
As you can see, we don't need to jailbreak our iPhone, iPad or iPod touch to be able to start using the application of this alternative to the official iTunes app store.