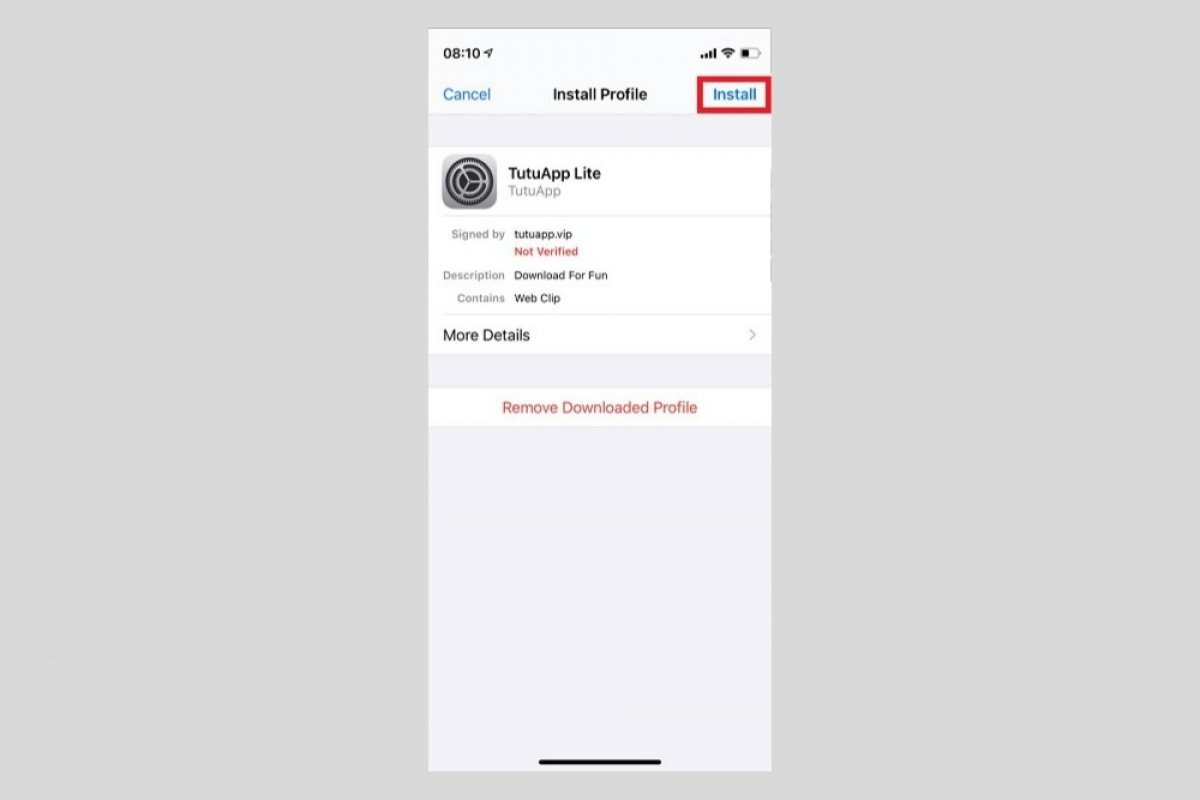 TutuApp may stop working if it's used on an iPhone without a jailbreak as Apple can revoke its permissions to prevent users from downloading applications from marketplaces other than the official App Store. To fix this problem we have to follow these steps:
Step 1: go to Settings > General > Profiles & Device Management and check if TutuApp's certificate is there. If not, that means that Apple has revoked its permissions.
Step 2: the second step is to delete TutuApp from your device and uninstall any other application you may have downloaded through this alternative store.
Step 3: open your browser to visit the URL http://tutuapp.vip and click on the tab tagged as Regular. There you'll be able to download the free version of this app (remember that there's also a paid version called TutuApp VIP that you can use without having to put up with ads).
Step 4: click on the button to download the application and once it has finished downloading go back to Settings > General > Profiles & Device Management and mark the developer as a trustworthy profile.
After carrying out this process, you'll be able to use the application normally once again. It's true that in some cases you might not be able to see all the applications when you access the store but, if that happens, simply wait for them to gradually come back.
The best way to fix this problem is by jailbreaking your iPhone and removing the limitations imposed by Apple, basically the equivalent of rooting an Android device.