One of the main goals of Elon Musk after tackling the $44 billion purchase of Twitter is to make the algorithms of the social network more transparent. These automated systems are responsible for recommending content to users and determining what they see on the home page. There is no doubt that this is an alteration of the chronological order of the tweets that prevents the content from being displayed in the position it belongs to according to the time and date of publication. Fortunately, there is a way to change this behavior. Do you want to know how to do it?
How to recover the chronological feed on Twitter
The steps to recover the chronological order on Twitter and switch to the most recent tweets are very simple. In fact, the social network has added a shortcut on the home screen to make this parameter more accessible.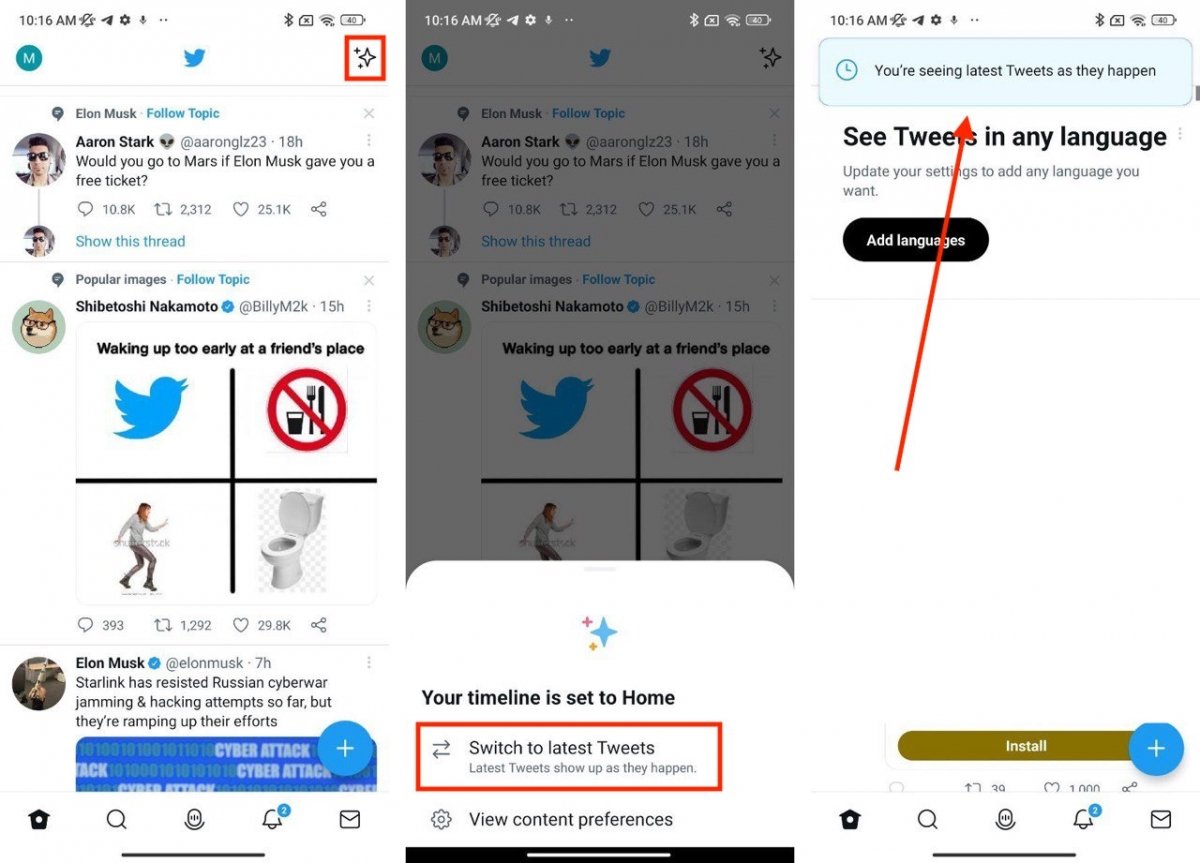 The steps to switch to the chronological feed on Twitter are very simple
To disable recommendations on Twitter and set the order according to the date and time of publication, do the following:
Open the Twitter application and go to the feed. You can do this by tapping on the little house icon that you will see in the bottom navigation bar.
Tap on the star icon in the upper right corner of the screen.
In the drop-down menu below, select Switch to the latest Tweets.
The message You're seeing latest Tweets as they happen that you will see at the top confirms the change.
If at any time, you wish to recover the recommended tweets view, follow these steps again. Instead of the Switch to latest Tweets option appearing, you will see Switch to Home. Tap on it to retrieve recommendations based on your interests. In the same menu, you have the option View content preferences, which takes you to the advanced parameters of the content.