Twitter, and most social networks, do not officially support downloading content from their applications. However, if you want to store any video posted on this platform on your device, some methods can help you do so. Here, you will learn how to get a video from Twitter in two different ways.
Download Twitter videos with applications
It is possible to download videos from Twitter using the appropriate tools. In this case, you will need its official application and SnapTube, a popular download manager.
With both installed on your device, go to the first one, locate the video, tap on it to play it, and tap on the Share button.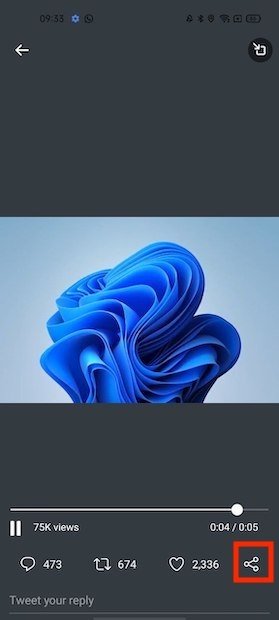 Share a video
In the context menu, choose the Copy link option. The tweet link, and as a consequence, the video, will be copied to the clipboard.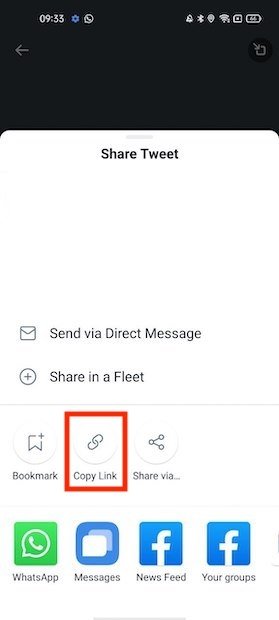 Copy the video's link
Now, it is time to open SnapTube. On your home page and tap on the add (+) button, located in the upper right corner. In the drop-down menu, select Download via link.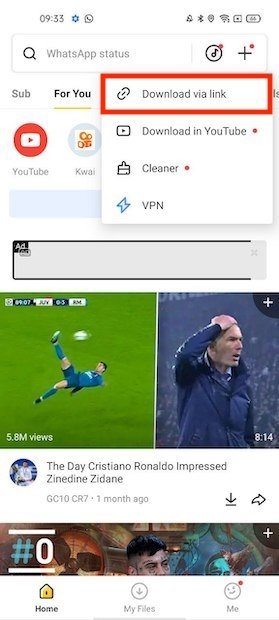 Open Snaptube and use the link-based direct download
Paste the link and tap on Download.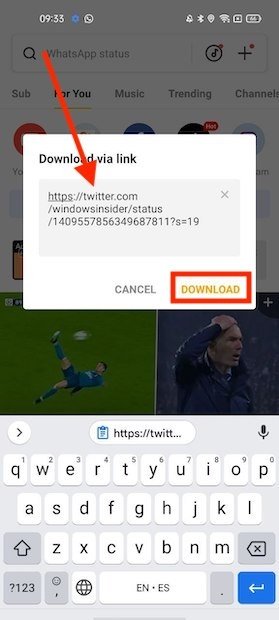 Paste the tweet's link
In Snaptube's built-in browser, the tweet you copied will open along with the video. At the bottom of the screen, the Download button will appear. Use it to continue.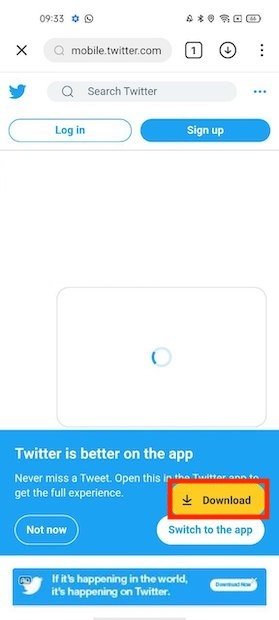 Download button
Choose the resolution you want to download the content in.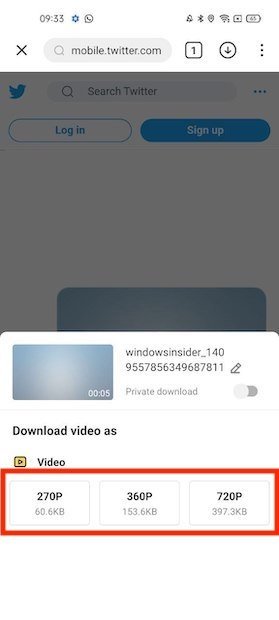 Choose the resolution
When finished, your file will be available in your phone's memory.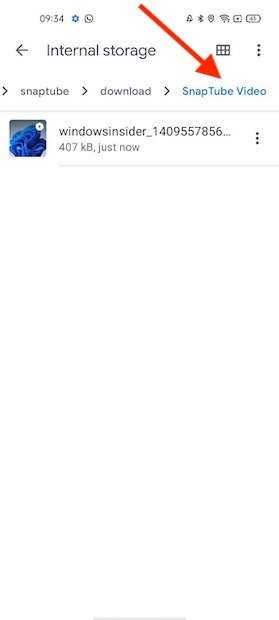 Download folder
Go to the SnapTube Video folder to check it out. It is located in the snaptube > download path. At this point, you can upload the video to the cloud, copy it to another directory, or share it using your favorite applications.
Download Twitter videos without applications
Alternatively, you can use an online service to download videos from Twitter. In our case, we have opted for SaveTweetVid. However, a quick search in your browser is enough to find an infinite number of similar sites. Follow the steps above to get the link to the tweet and video. Now, paste it into the text field and select Download.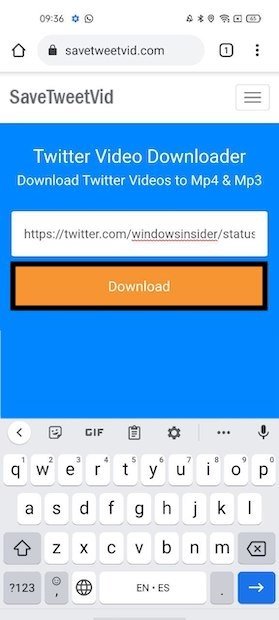 Paste the link
Choose the video resolution before starting the download. Tap on Download to continue.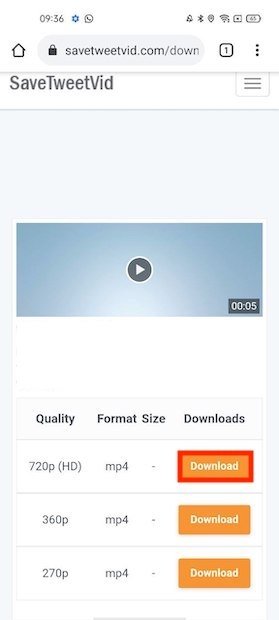 Choose the quality
Unlike the previous method, the video will be played in the browser. Tap on the three dots, and then, use the Download button to start it.
Save the video in the internal memory
Finally, use the file explorer to access the Android Download folder.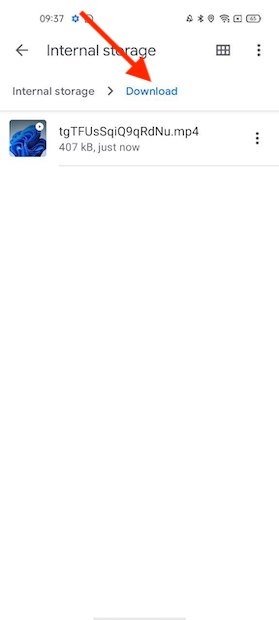 Folder containing downloaded files
There, you will find the video. In the same way, you can copy it, upload it to the network, or share it in your favorite applications.