As we have seen, there is no indestructible social network. Following the purchase of Twitter by Elon Musk, many users fled, while others went to save their belongings, which in this case would be their tweets, by making a copy of their tweets.
Would you also like to keep your Twitter history safe from what might happen? This guide will show you how to download a backup copy of all the tweets in your account.
How to save your tweets and other data in your account from an Android device
Downloading your Twitter archive helps you get an overview of the information on your account, including a copy of all your tweets. To request and download your Twitter account history from a smartphone, follow these steps:
Open the Twitter app.
Tap your avatar, located in the upper left corner.
Choose the Configuration and Support option.
Tap on the Settings and Privacy option.
Tap on Your account.
Select the option Download a file with your data.
Enter your account's password.
Tap the black button to have the system send a code to the email address associated with your account.
Enter the six-digit security code sent to your email to confirm your identity.
Tap the blue button to request the file.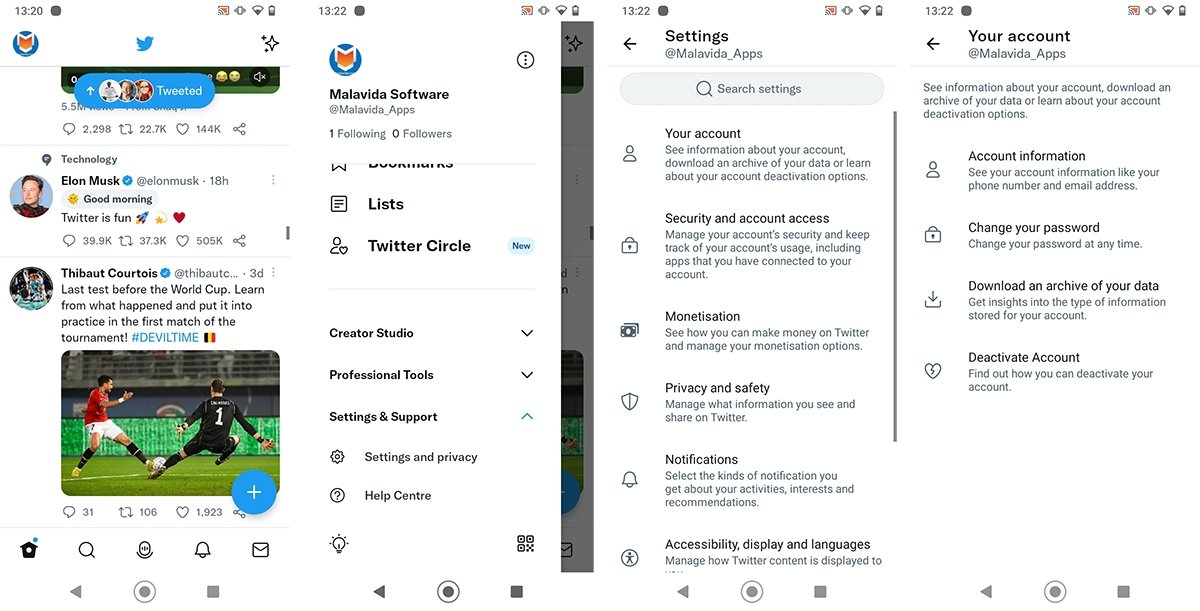 Tutorial to download your Twitter history and tweets
Due to Twitter's protection measures, it may take 24 hours or more for the data to be available. The app will send us a notification when the file is ready to download. The download consists of a ZIP file with your account information, history, apps and devices, activity, interests, and Twitter Ads data.