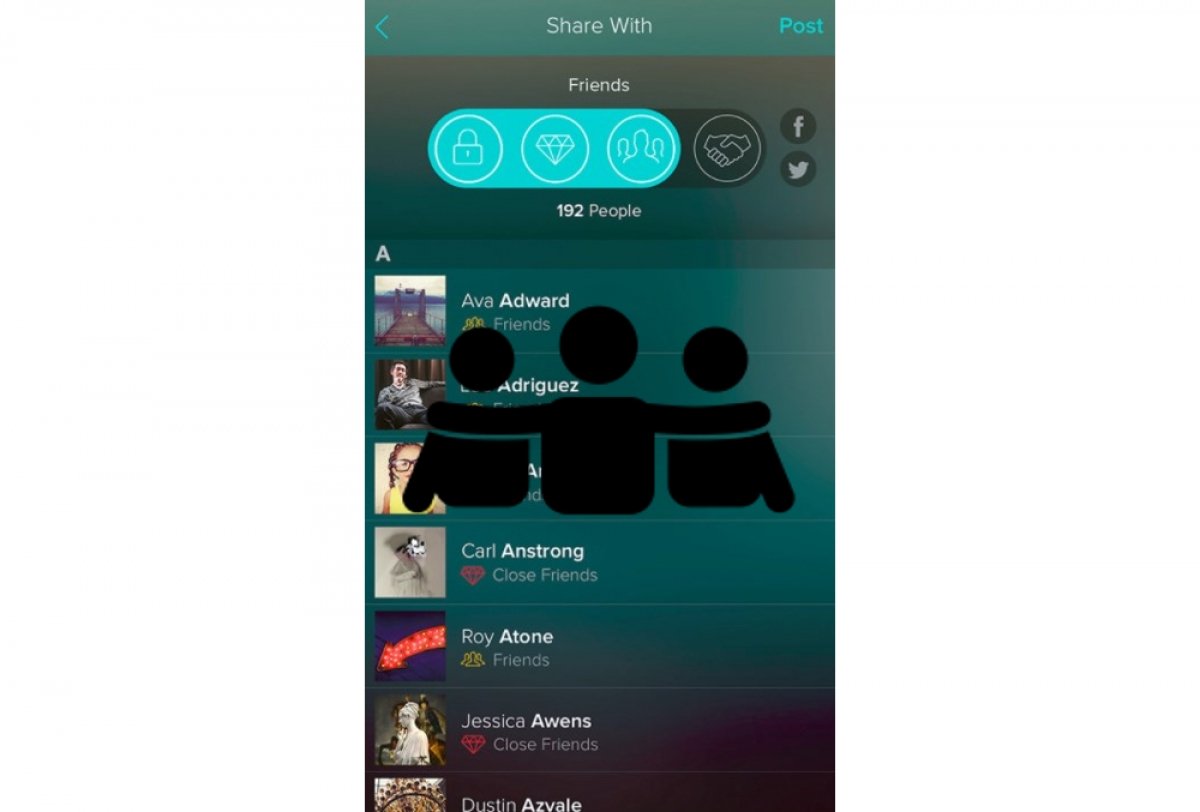 To add friends to Vero, you simply have to follow this procedure:
Step 1: go the main panel and click on the option to add contacts.
Step 2: write the name of the person that you want to add to your contact list in the search bar. That name obviously has to be registered in Vero's database. Otherwise, you won't be able to find it.
Step 3: the name will appear on your screen next to an icon to add the contact.
Step 4: tap on that icon to send the user a friendship request.
As you already know, once the friendship request has been accepted, you can classify that person according to your mutual relationship. You can place him or her into any of the following four groups: close friends, friends, acquaintances, and followers. This function to distinguish publications depending on the people from your environment is one of the greatest options available in Vero – True Social to compete against other social networks. It's not precisely new as we already saw something similar in Google+ and its circles but Vero has taken the concept a step further.
It wants to be an alternative social network to others of the likes of Facebook, Twitter or Instagram. It's a really ambitious idea since the latter are consolidated projects with millions of users. To reach its goal, Vero offers incentives such as the absence of adverts, greater privacy controls, and the lack of algorithms that impose certain criteria over others when it comes to showing contents: the timeline is totally chronological.