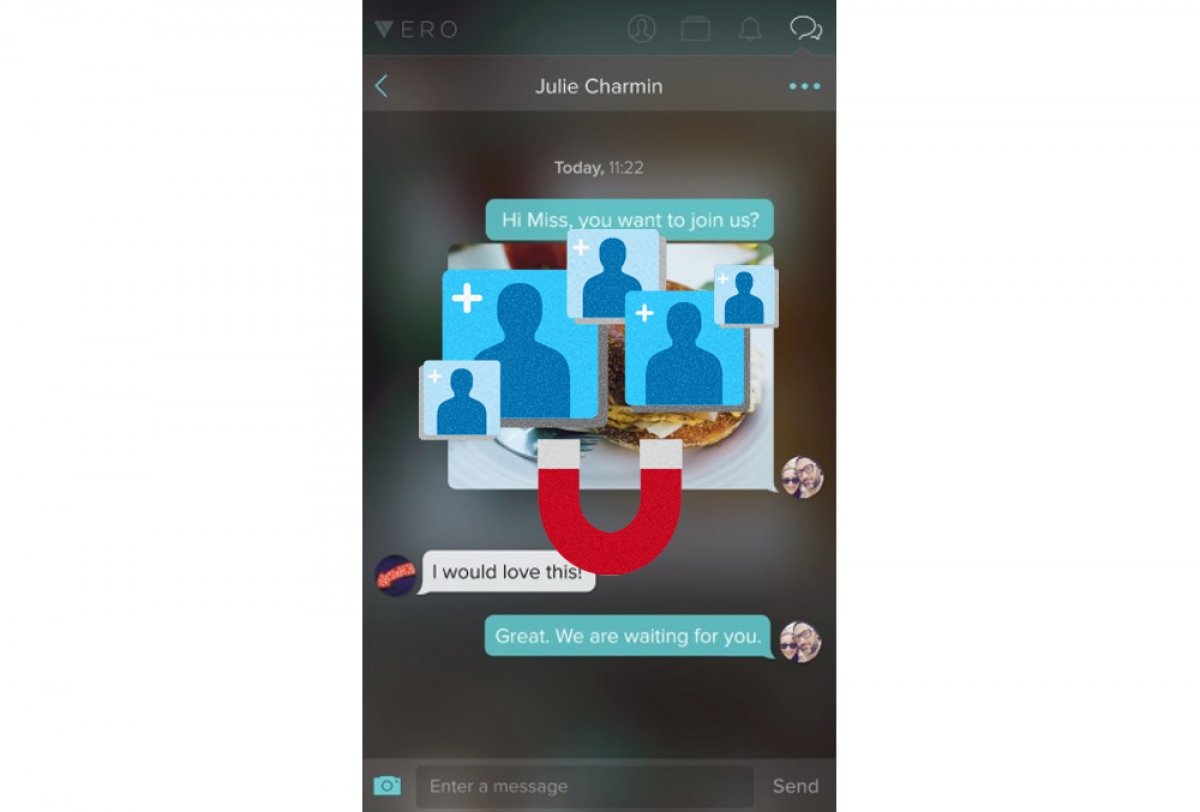 Getting hold of followers on Vero isn't too different to how it's done on social networks of the likes of Facebook or Twitter. Nevertheless, since the social network is quite new it still doesn't have too many users (although it has already surpassed its first million). Therefore, inviting new people to join can be a great start to obtaining new followers. For such purpose, just do the following steps:
Step 1: go to the app's main panel and click on the option to add contacts.
Step 2: you'll find a button labelled as Invite in the top right corner of the screen. Just hit that button.
Step 3: you'll be shown a list of contacts on your phone whom you can invite by SMS or email. In the case of choosing the text message option, you'll have to do so individually, whilst if you go for the email option, you can send a collective request. You can also send invitations to your Facebook contacts.
Apart from that, just do whatever you would do on any other social network. In other words, post interesting or appealing contents for the audience you're aimed at. Furthermore, try to make them feel part of your publications and interact with them. We imagine that it won't be too long before it becomes possible to buy followers although that's not a very recommendable practice if you want your social profile to be relevant.
The idea behind Vero – True Social is to compete with other social networks of the likes of Facebook and Instagram despite offering a paid membership system which is only free for the first million registered users.