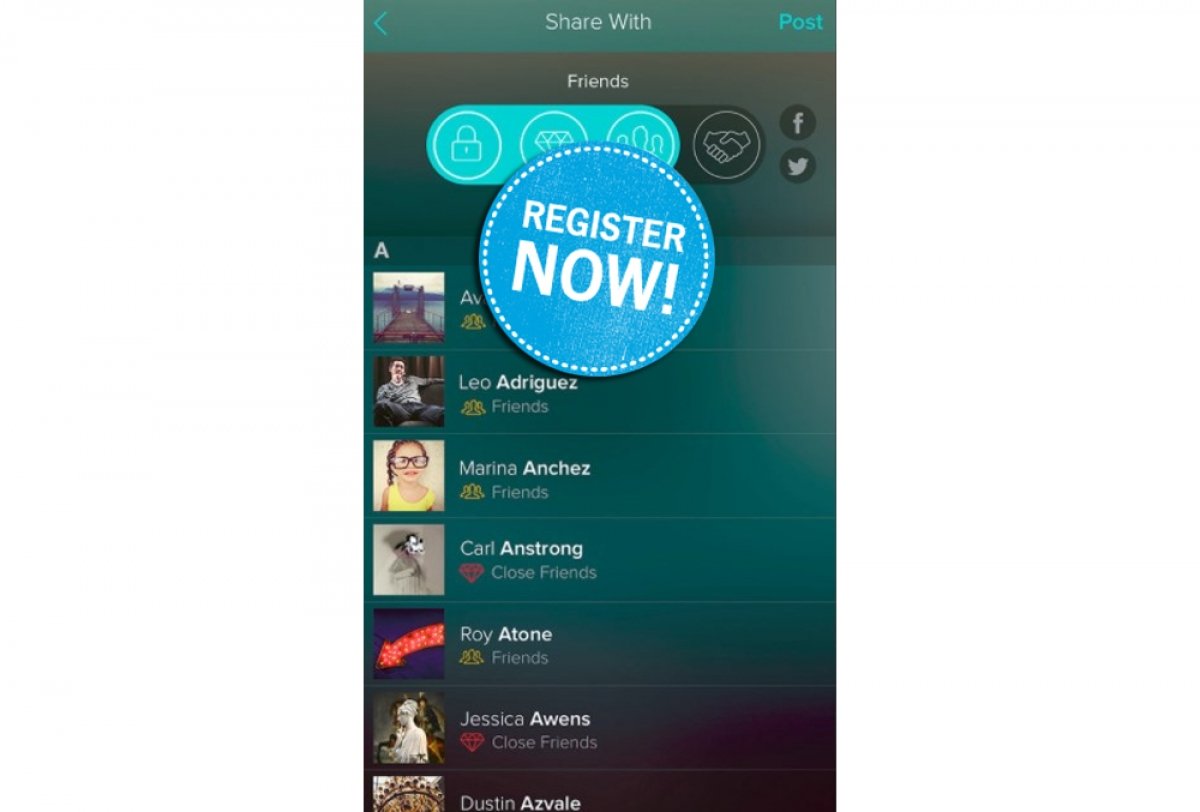 Signing up on Vero is really easy: you only need to download and install the application and then provide your email and phone number. You'll soon receive a security code that you'll have to use to complete the registration process. As you can see, it's very similar to other social networks.
Once you've complete the process, you can start using the app just like you would with Facebook, Twitter or Instagram. In other words, you can configure your user profile with one or several avatars and with a sentence to define yourself and introduce yourself to the rest of users. You can also start searching for contacts. You can find them manually or leave it to the app to suggest them based on your contact list or other social networks of the likes of Facebook. You can classify the latter into four groups: close friends, friends, acquaintances, and followers. This is precisely one of the most noteworthy features of Vero, allowing the user to improve the control whom he shares his publications with.
However, it's not the only feature that differentiates Vero from the rest of social networks. There's more to it:
Doesn't show adverts on our timeline.
Our timeline shows the publications in chronological order. In other words, there aren't any algorithms similar to Facebook's to calculate which posts we should be shown first.
We can purchase songs and books.
It's a paid social network except for the first million registered users. By means of a subscription, the rest of users can become members. With this measure, the project intends to be sustainable.