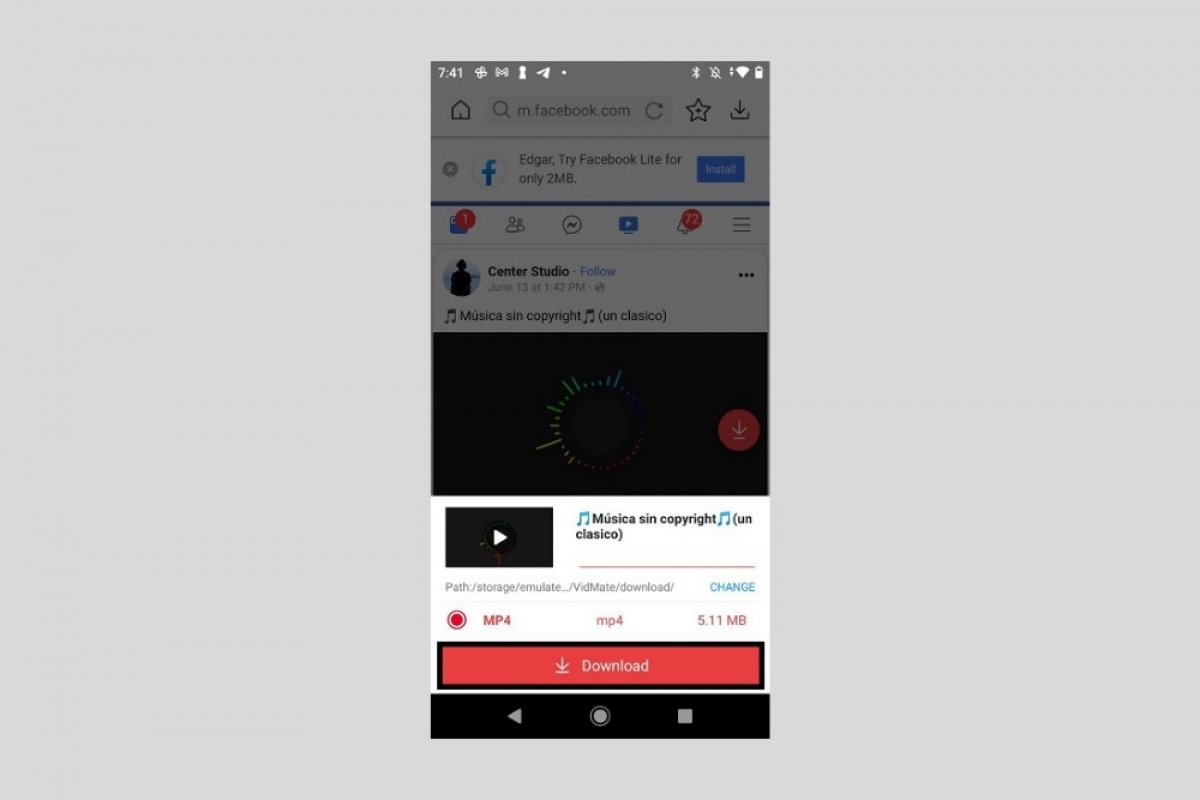 Vidmate is an excellent tool that lets you download multimedia files from various social networks. The guidelines included in this guide explain how to carry out this process on Facebook. To start, open the application and tap on the corresponding icon.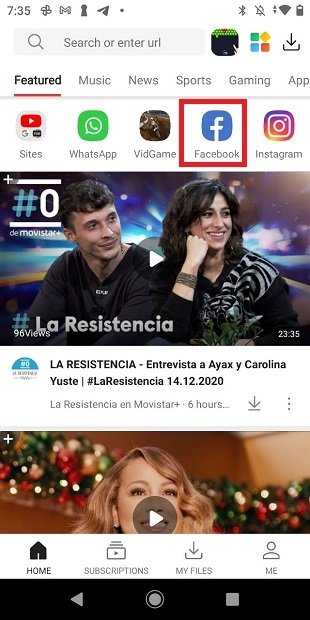 Shortcut to Facebook
Access Facebook by entering your username and password. Then, use the search to locate the file you want to download. Tap on it to open it.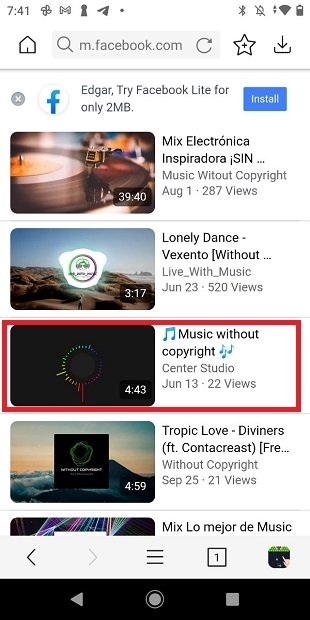 Search for a video in Facebook
Start the video playback and wait for a red button with an arrow icon inside it. This download button is usually displayed on the right side of the screen. Tap on it to continue.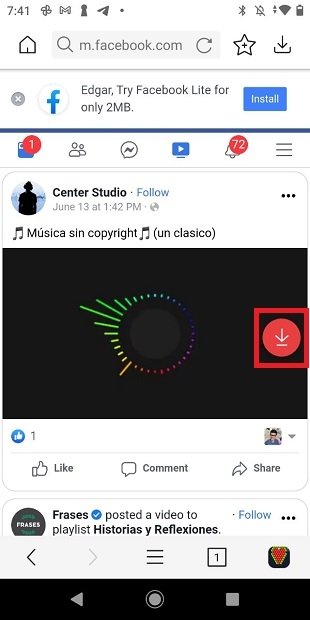 Start downloading the video
Then, choose the quality and format of the video. As you can notice, the video selected to illustrate this article is only available in MP4. The options that appear in this list depend on the original file and the platform where it is hosted. Tap on Download to start the download.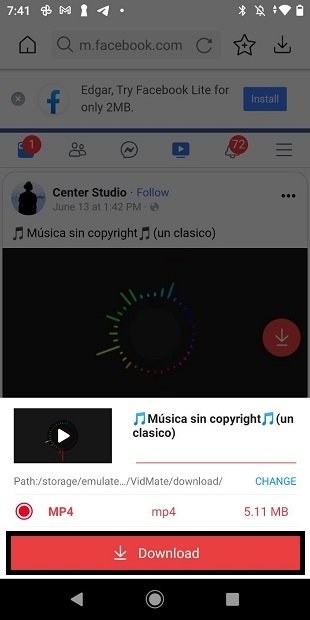 Choose the resolution and format
When finished, the video will have been stored in the internal memory of your phone. If you wish to locate it, use the file browser, and open the Vidmate folder. Then, go to Download. In that directory, you can view, open, edit, copy, or move all the files you have downloaded with Vidmate. If the player installed on your device is not capable of playing the video, from Malavida, we advise you to download and install VLC.
Before downloading any content hosted on Facebook, please, remember to obtain the express permission of its author. If this is not possible, we recommend that you use this method only to obtain works that are not subject to copyright or that you have created yourself.