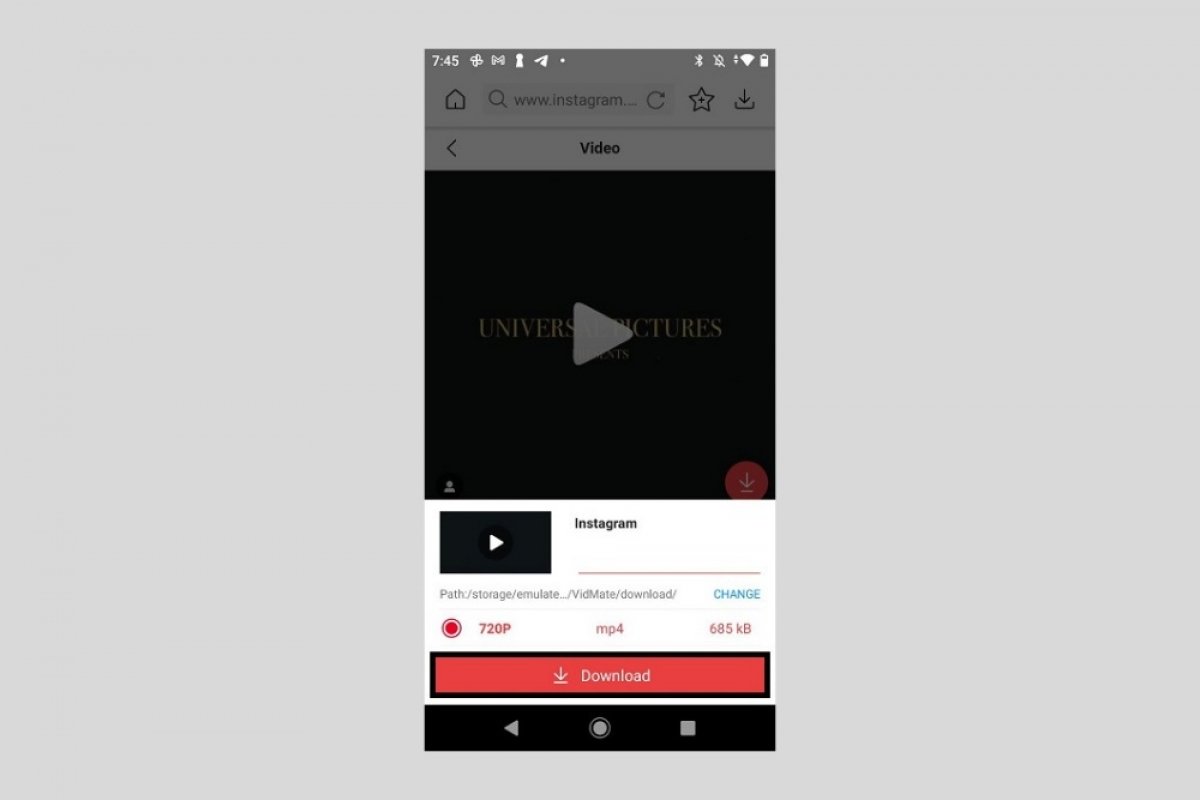 Among the supported sources for downloading content on Vidmate, you will find Instagram. Although originally, this social network only hosted photographs, now it is also possible to find video files on it. If you would like to enjoy Instagram content without an Internet connection, please, take the following steps.
First, open Vidmate and tap on the corresponding icon.
Shortcut to Instagram
Then, log in with your credentials. If you do not wish to do so, you can start a download using the URL of any public video. To continue, tap on Log In.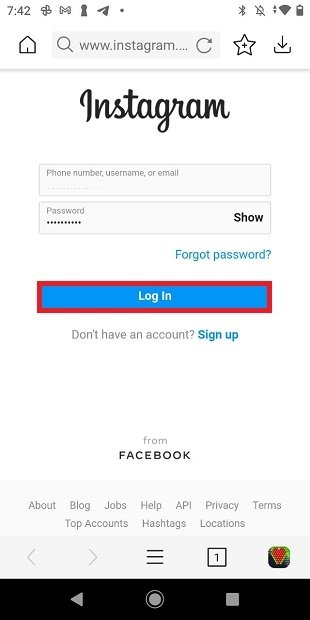 Sign in to Instagram
Use the Instagram search to locate the file you want to download. Remember that all the elements shown on your home page are also compatible.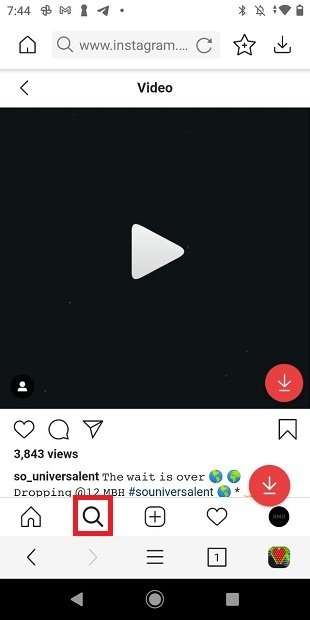 Use Instagram's search tool
Open the video you want to get and click on the red button on the right side of the screen.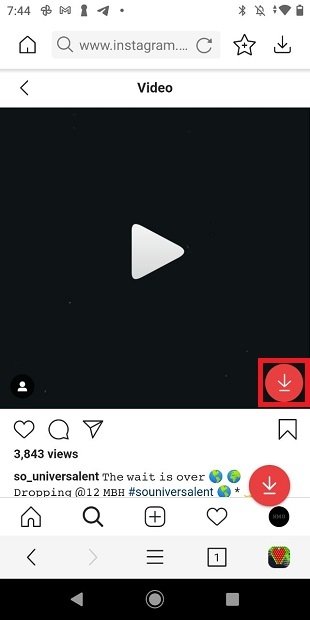 Start downloading the content
In the pop-up dialog that will appear below, choose the quality of the video and its format. Typically, the only resolution available on Instagram will be 720p, in MP4 format. To start the download, tap on Download.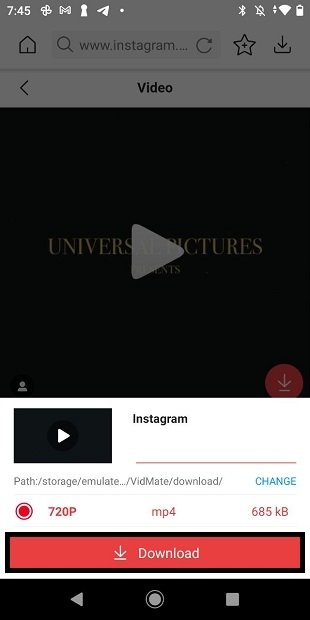 Select the format and resolution
Although we have focused on video downloading, following the steps mentioned in this guide will also let you download images. Before starting a download, we recommend that you contact the author of the content to request its express permission. If this is not possible, you can download those videos that are free of copyright or that you have created yourself.
All files downloaded with Vidmate are stored in the internal memory of your device. If you want to locate them, install a file browser, and then, go to the Vidmate folder. There, you will see the Download directory. From there, you can manipulate the files according to your needs.