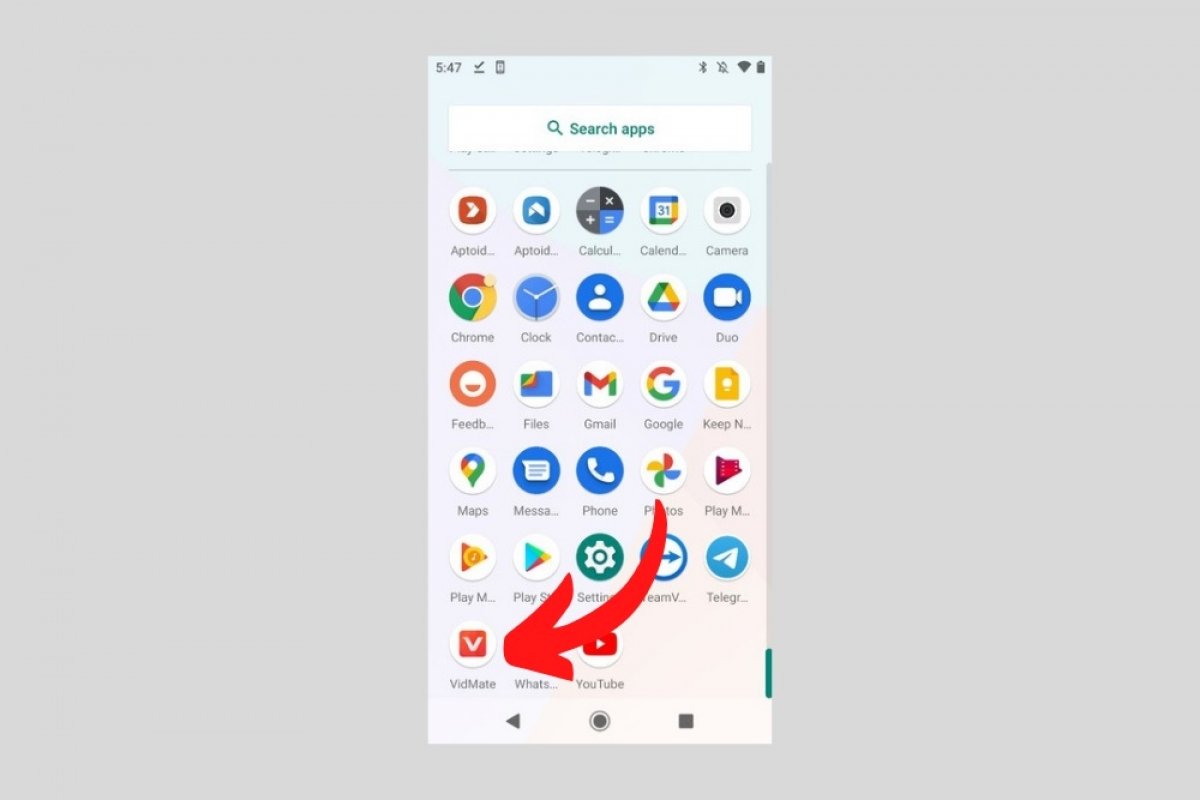 Installing Vidmate is a method for which no specific knowledge is required. This practical download tool should be installed in the same way as any other application. The first step you should take is to download their installation file or APK. You can get it from its official website or using the link below.
If you choose the second option, you will access the Vidmate tab in Malavida. Then, tap on Download to go to the download page.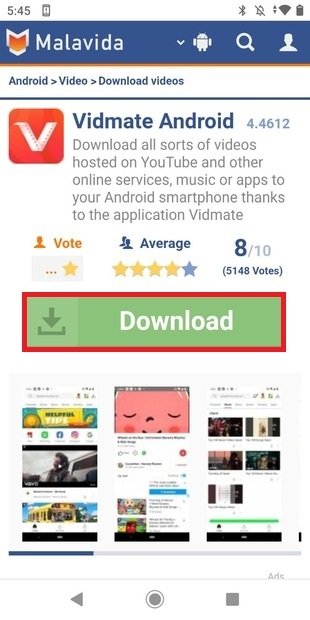 Download page on Malavida
Again, tap on Download. This time, you will start downloading the application.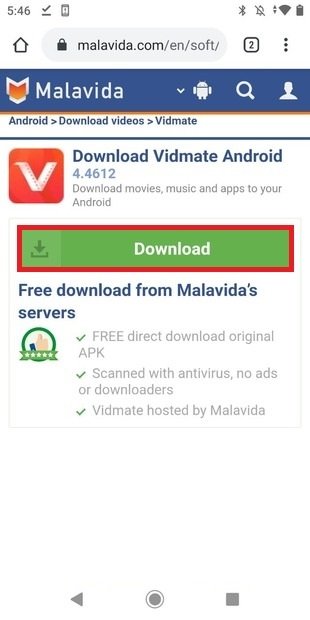 Start downloading from Malavida
Once the download is complete, tap on Open to open the APK file directly from the browser. Remember that it is also available in the Downloads folder on the file system of your phone.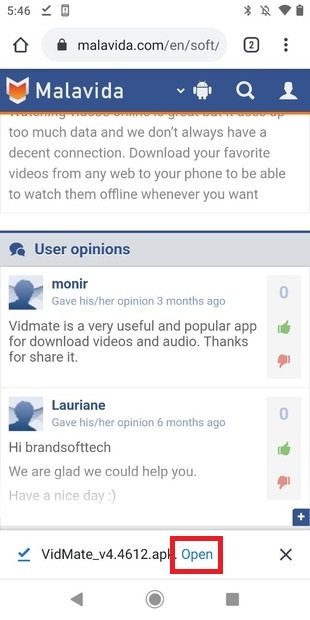 Open the APK you've just downloaded
In the pop-up window you see below, choose Install to start the installation of Vidmate.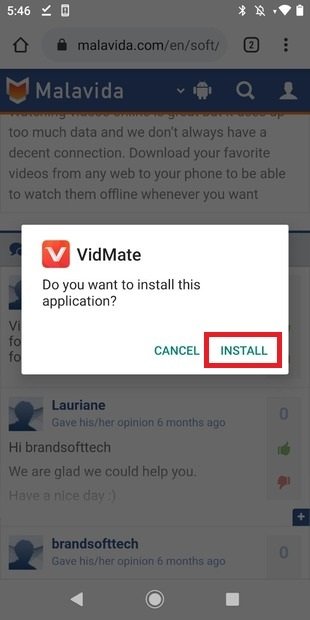 Start installing the APK
If you receive the message App installed, it means that the installation has been completed successfully. Use Open to open Vidmate immediately or Done to do so later.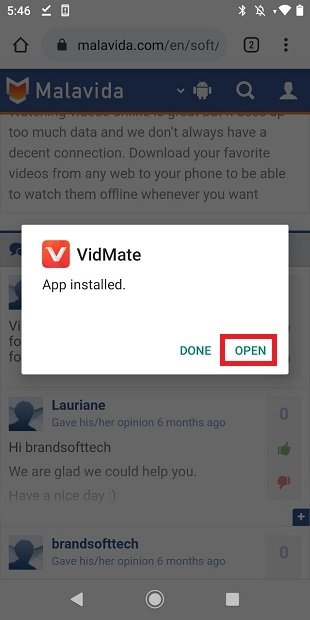 Complete the application's installation
Remember that this application, which you have just installed, is available in the usual places, such as the application box. Depending on your launcher settings, a shortcut may also have been created on the home screen.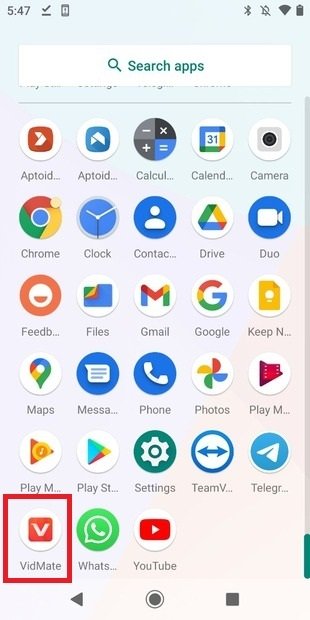 Vidmate installed on Android
After following these steps, Vidmate will be properly installed on your device. From now on, you can use it to get content from different sources. Thanks to its browser, Vidmate lets you download media files from a multitude of Internet sites if they have a compatible media player. Do not forget to make sure that the content you get is not protected by copyright.