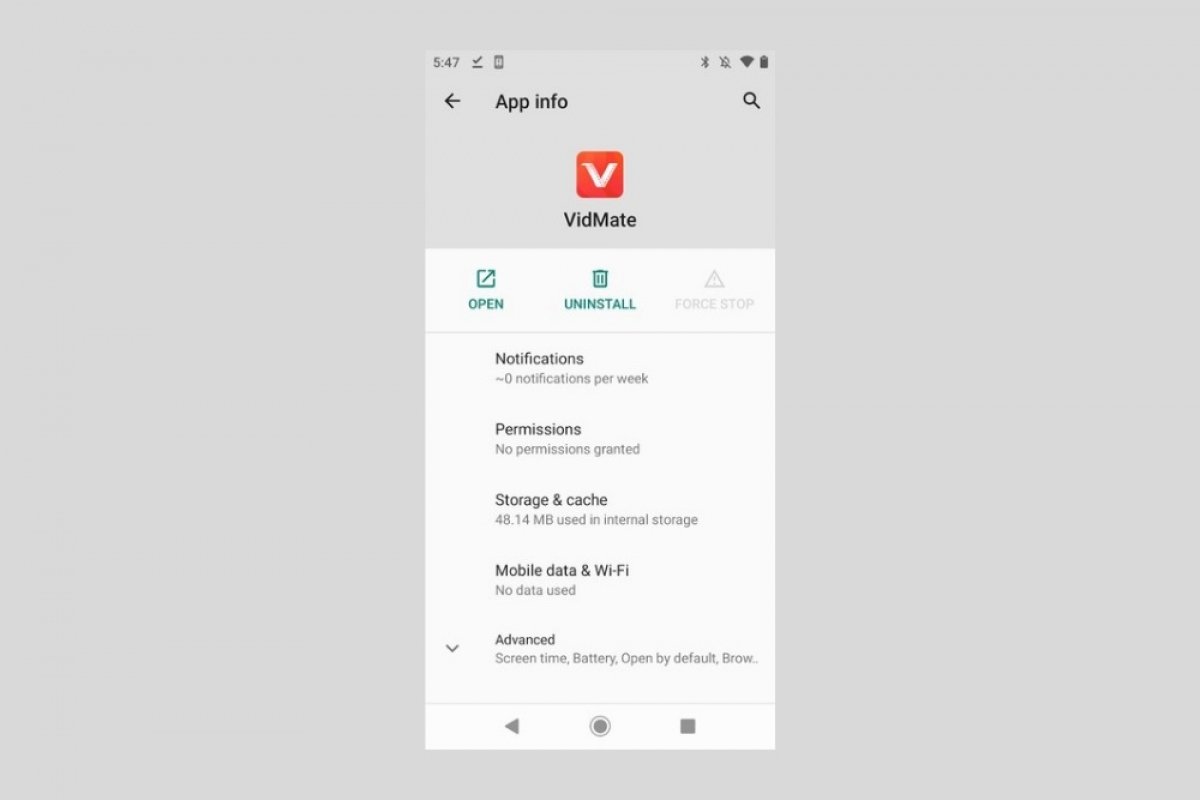 Installing and uninstalling Vidmate are two common processes. Therefore, if you are thinking of removing it from your device, you will not face great difficulties. You can do this easily if you locate its icon in the application box of your Android and make a long press on it.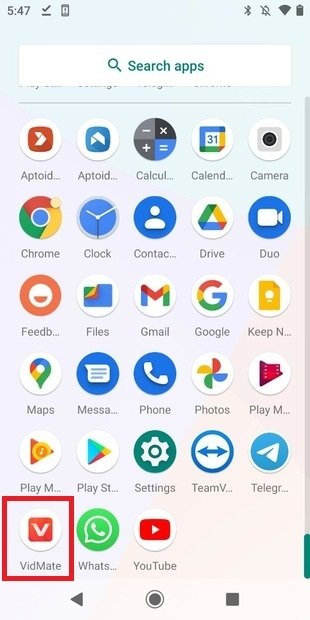 Vidmate's icon
When you see the App info option appear, tap on it. Thus, you will access the Vidmate tab in Android and have several advanced options at your disposal.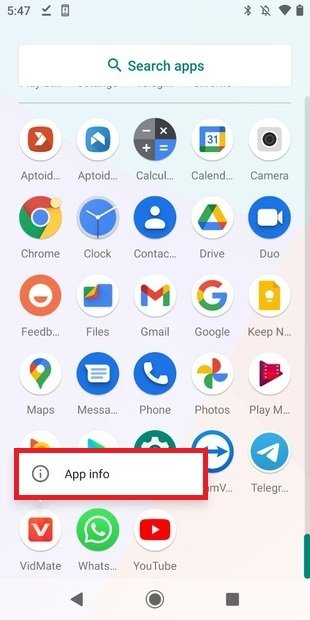 App info
Then, locate the Uninstall button and tap on it to start the process.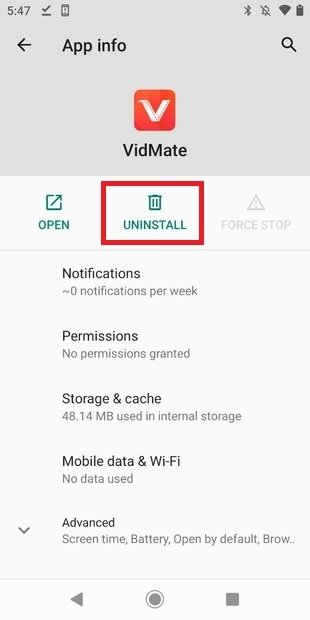 Uninstall the application
In the pop-up message, you will see below, choose the option Ok to confirm.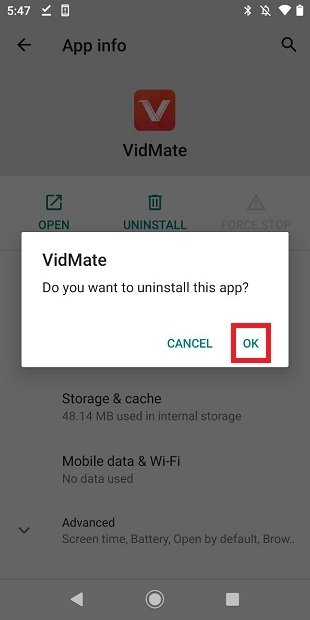 Confirm the uninstallation of Vidmate
Once this method is applied, Vidmate will have disappeared from your device. If in the future, you wish to make this application available again, we recommend that you download its APK or installation file from a reliable source. For example, you can its official website or use the link provided on this page. If you choose the second option, you should know that you will make a safe, fast, and completely free download.
Vidmate is an ideal application for downloading content from a variety of sources. Generally, any site with a player developed in HTML5 is supported by Vidmate. Use Vidmate to download only content that is owned by you or authorized by the author. Do not forget that, on the net, you can also find a lot of music and videos without copyright that you can download freely on your device. Downloading protected content may violate the intellectual property laws of your country.