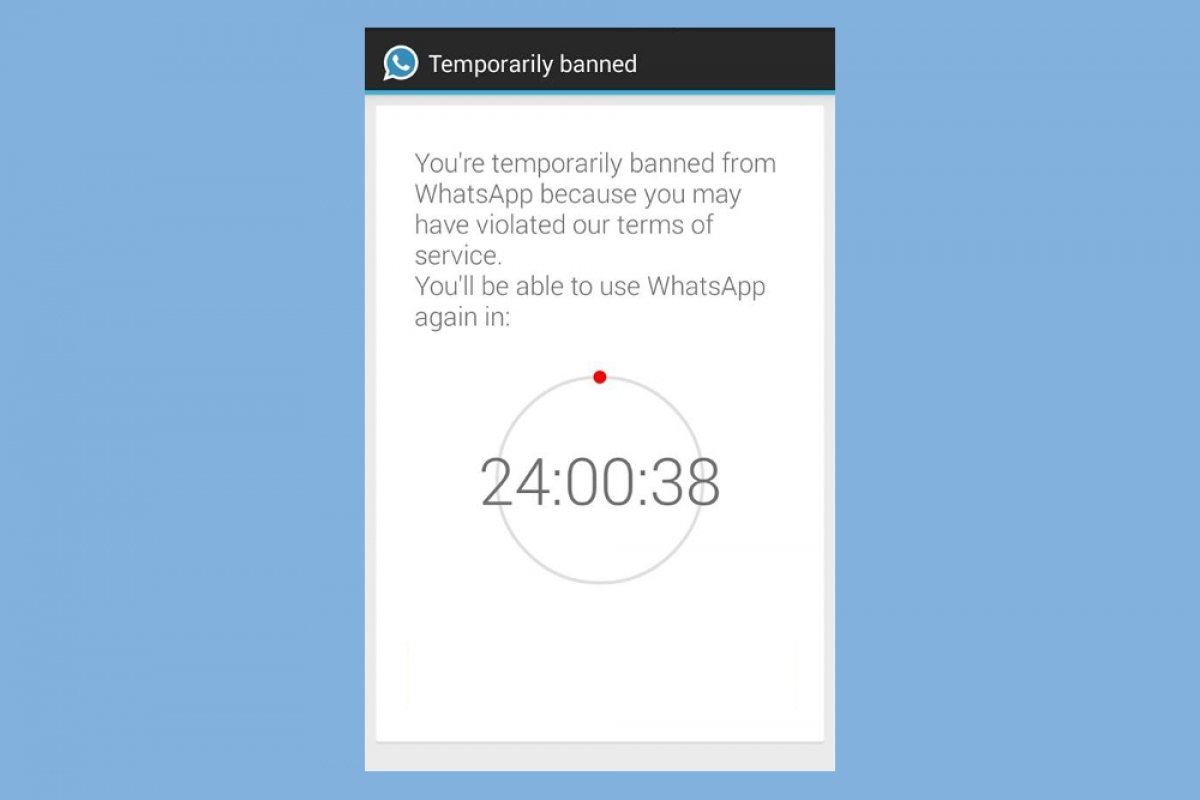 At present, you can no longer get banned for using WhatsApp Plus, but that doesn't mean that you can't get banned in the future. The fact is that some time ago, WhatsApp kicked out any user that used mods of the likes of WhatsApp Plus, OGWhatsApp, WhatsApp Transparent or any other development based on the famous instant messaging and chat app.
The reason is that these mods use the same source code as the official apps and WhatsApp Inc. hasn't authorized its use to any of them, including WhatsApp Plus. That basically means that this app infringes WhatsApp's intellectual property rights.
But later these MODs became more sophisticated and started to introduce systems to avoid user bans on WhatsApp so that they could be used without any risks or danger. Nevertheless, at about the same time, the official app started to be more relaxed about the use of these MODs and didn't pursue their users with so much intensity.
However, that doesn't mean that there's no risk about getting banned in the future as the app may implement some kind of system to forbid the access to users that use these MODs. Therefore, we can only talk about the present.
For the time being, WhatsApp only worries about not allowing these MODs based on their app to appear in the Google Play Store by means of the corresponding complaints submitted to the official Android marketplace. These complaints are based on the fact that they haven't authorized anyone to carry out these developments and on the above-mentioned infringement of intellectual property rights.